How do reputation companies operate mugshot removals? Here at GuaranteedRemoval, we work with a well versed legal team to ensure any and all mention of your criminal records are entirely removed from the internet. The internet is remarkably beneficial when you need to obtain information online. In addition, it can also be detrimental if you desire to conceal your personal information from Google, Bing, and Yahoo.
This is particularly true regarding data connected to a particular individual's criminal record. Arrest records online may compromise future job opportunities, loan applications, or even your efforts in online dating. The list of possible negatives is immeasurable. To initiate the removal of your mugshot today with GuaranteedRemoval. Please complete the form below to learn more about how our team can assist you with your mugshot removal efforts today.
Yes, our team presents a comprehensive mugshot removal solution for all arrest records on the internet. All removals are typically completed within as little as one week. We go behind solely removing your mugshot(s) online, as our team has the ability to also remove your background report as well!
There are over 45+ background reporting agencies that you can successfully remove individual information from. These websites house all types of personal and private information about US residents. Anyone can find your personal address with $10 and an internet connection.
The initial step when it comes it removing online mugshots is to discover all publications online. We perform this analysis for every person who calls in, it is complimentary. It is important to note that when it comes to Google, they are going to diversify the search results.
This means if your mugshot is appearing on various websites Google will not display all of them on the first page. That is why it is imperative that you have our team scour the internet to ensure we find and terminate everything.
Following the completion of your analysis, we will present you with a price and timeline for your mugshot removal. Most removals are completed within 72-hours.
Request a Free Consultation
Mugshots on Google
Police reports, which cover mugshots, are deemed to be public information.  As a result, mugshot publications require no authorization in order to obtain them. Anyone can contact the county and demand an individual's mugshot, criminal data, or arrest record. These features cover; photos, personal addresses, arrest details, date of birth, height, weight, and any charges filed against the name in question. Unfortunately, when a third-party posts your mugshot on their website it does not constitute slander, libel, or defamation.
To declare libel you must determine (with legal papers) that the information distributed online is incorrect. If your arrest was wrongfully advised you may be able to remove the content for free. If you are facing difficulty locating a mugshot online try touring BustedMugshots.com and searching for your name in the search box to the right.  Another viable mugshot publication website is Jailbase. (Learn how to remove from Jailbase with these easy to follow steps)
Attorneys vs. Mugshots
Can your attorney remove your mugshot? Yes however also No. When it comes to mugshots online you have to bear in mind that the data published on third-party websites is public knowledge. Regrettably, there is no legal responsibility for them to remove this at your demand.
Alternatively, you can try to assert your side of the story, give them any reports you may possess showing your innocence, and cross your fingers.
Over the preceding decade, our legal team has improved the way we remove data online. Hiring an attorney will be more expensive in the long run.
Mugshot Removal from Search Engines
Next, for every mugshot publishing website that exists, there is a mugshot removal resolution. A common removal solution cost ranges from person to person. It all depends on the number of websites we discover your arrest records on and which websites especially.
Average mugshot removal solutions cost approximately $500 – 1,500. 
For more stringent charges or for repeat offenders the cost will rise. So is it worth it? Should I trust Guaranteed Removal to live up to its promises?
GuaranteedRemoval.com works with various law firms in every state to ensure a successful removal effort. So, we can aggressively oppose these undesired sites in a convenient way.
We recognize the sensitivity of the information so your privacy is our team's main concern.
Request a Free Consultation
GuaranteedRemoval's Mugshot Removal Solution
If you have been incarcerated, your mugshot is most likely listed on 5+ websites. This is done within the first 2-weeks after the arrest is made.  Financing a single removal may cause issues if you do not make sure you're information is elsewhere. Paying one by one will cost you an arm and a leg.
Furthermore, GuaranteedRemoval searches over 400 mug shot websites to reveal your arrest records across the internet. As soon as we have learned what websites have posted the mugshot, our removal specialists will work to have them deleted quickly.
After the negative data is extracted our team will notify Google respectively. Google updates their search results it will be as if your mugshot was never online. Mugshot removals only take a few days to finish. In addition, our mugshot removal process is backed by our 100% money-back guarantee.
This way, if any of the images should reappear in the future, we will remove it at no cost to our client.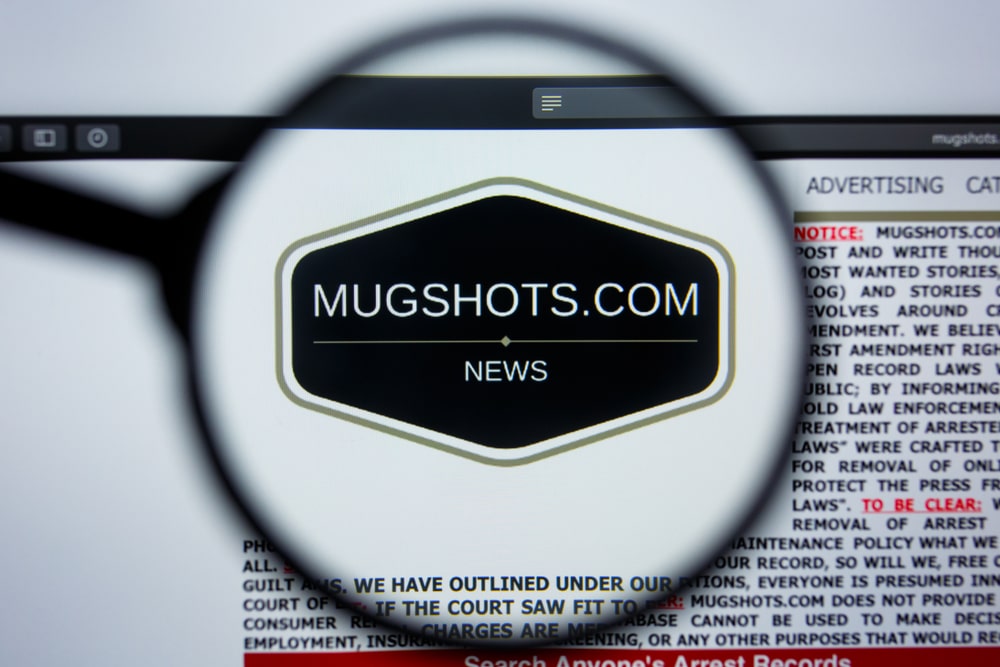 Publications generally appear 2-3 weeks after the arrest has occurred.  Approaching these mugshot publications immediately provides you an edge while working towards a mugshot dismissal. Advanced background checks, it is possible all of your past inclinations and allegations will resurface.
Sites such as WhitePages or InstantCheckMate disclose everything from your first and last name, criminal history, relative, addresses, and much more. Removing mugshots and background checks are what GuaranteedRemoval specializes in.
Our removal team will reach out to you when the mugshot removal process is finalized so you can see for yourself.
After several days, Google will refresh their search results to show any changes. Read how to remove your mugshots and arrest records in Florida.
Preventing Mugshot Republishing
When it comes to mugshots online everyone needs to remember that a mugshot does not mean that the person was guilty. 80% of those arrested a published online was let out of jail within hours of being arrested. However, they still find their mugshots online, appearing to be a criminal.
When in reality they were found not guilty or the case was thrown out. One important fact most people ignore is that a mugshot does not mean a conviction.
It is important that you remain proactive instead of reactive. It is not always possible to remove online mugshots while the documents are still apart of public records. You can only cover up or suppress public records. Guaranteed Removal again has perfect the mugshot removal process.
Request a Free Consultation
Of which, the average removal time frame is roughly 3-4 days. Also, we can also offer a background check removal service, which takes around 45 days to complete and clears your information from over 400+ people-search websites.
So, don't let the blunders of your past bother you for the remainder of your time. It may cost you numerous life-changing moments. Take control of your own background by removing your mugshots online.
Do We Guarantee Our Mugshot Removals?
Furthermore, some individuals wonder whether the services offered by companies like GuaranteedRemoval really work. Therefore, GuaranteedRemoval thinks it should not be this simple to find mugshots on an individual. Arrest records are public records.
Let the researcher communicate directly with the courthouse to get the information they are looking to republish. It is unlikely to entirely remove public records, as they are, by their very nature they are public and unrestricted for life.
We additionally offer extensive background removal. Remove your personal data from the top 45 background agencies. Stop allowing your past to keep you back. ironically, it is all in our name. We guarantee every solution or you get your money back.
Through GuaranteedRemoval.com, anyone is able to take a look at the company's terms and conditions, which are completely honest. Those who sign up with the company will have an associate for as long as they require one.
How GuaranteedRemoval Can Help You
There are various purposes why people would want to have their background cleaned up. The company has so far been able to remove 18,000+ files and has more than 2,400 happy customers. Lastly, without hiring a reputable company to work on your behalf, the negative content may very well remain on Google permanently.
So, get in touch with us today by completing the form below. We will contact you as soon as possible.
Request a Free Consultation
What is Your Reputation Score?
Your clients are continually talking — yet would you say you are tuning in?
Decent notoriety focuses on a sound brand, which implies you are dependable and give outstanding client experience. Negative reputation? Development stagnation and income misfortune are unavoidable side-effects of working in the business. However, it is about how you overcome adversity that sets you up for success instead of failure.
Do you know your reputation score? You can't respond to this inquiry precisely without access to refined client information, in light of the fact that your reputation score has little to do with your (one-sided) view of your image. Your clients are the ones who drive your score, with their online reviews, feedback, and communication. With a couple of words, they can either support it or tear it down.
You have critical command over your reputation online — as long as you are checking your Reputation Score and utilizing the information to improve your clients' encounters.
Determining Your Reputation Score Yourself
Your Reputation Score reveals to you whether your online nearness is aiding or harming your mission. It fills you in as to whether you would:
Pass an on the web/internet based life individual verification

Come up short an on the web-based life individual verification

Exceed expectations in an on the web/internet based life individual verification

Our Reputation Score is the main innovation that precisely scours the whole web to coordinate your pictures, internet-based life, Google results, and more against a known database of warnings and strengthening factors that businesses use to screen you. Your Reputation Score resembles a FICO assessment for your computerized impression.
Like a FICO assessment, your Reputation Score can run from "Poor" to "Astounding". Your genuine score best out at a limit of 800. Individuals with higher scores are factually bound to win profession openings than individuals who have lower scores.
Ways to Improve Your Reputation Score?
Furthermore, what can you do for free and at home to work on improving your online reputation score? How can you start to make a positive impact on your name when others are searching for you.
Aside from things such as your credit score, your reputation score can sometimes easily be skewed or spiral out of control. But the good news is there are many things you can do to restore your reputation is its former glory.
Just like businesses have online reviews, individuals can utilize networks such as social media to voice their side of the story in order to give their readers some background knowledge about them before jumping to any rash conclusions.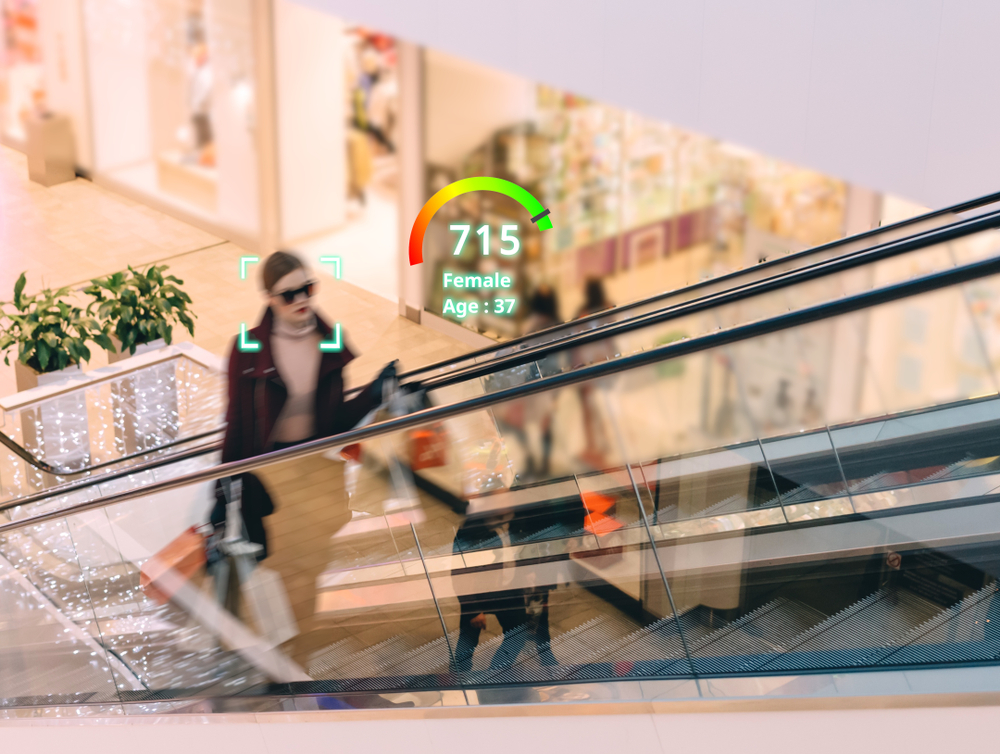 Most individuals assume that it is impossible to keep constant control of their online search results when in reality (if you are not a celebrity) minimal efforts can alter what shows on Google, Bing, or Yahoo.
Here are the top 4 tips we recommend so you can start to create a positive image for yourself online and improve your overall reputation score.
1. Improving Your Google Search Results
Start by researching yourself. Act as if you know nothing about who you are.
What type of impression do your search results give? Are they positive? Is there anything at all?
After doing some thorough research you can either compile a list of the websites that mention your name or you can simply start to create new content yourself!
By using content creation sites such as Canva.com you can easily design beautiful artwork that you can share on social media! Sites such as Facebook, Twitter, YouTube, and Instagram tend to high favorably on Google so don't be shy. Share, share and share as much quality content as you can.
However, make sure your name is included somewhere on the post in order for Google to match it accordingly.
2. Online Reputation Management Campaigns
You can hire online reputation management or content creation agency such as GuaranteedRemoval.com.
Our specialists can handle anything from removing negative or unwanted content from Google, Bing, or  Yahoo. To creating personalized exact-match domain websites to showcase your talents, guaranteed to rank highly on each search engine.
The point of online reputation management campaigns is of course to improve your existing reputation score. So if you are interested in learning more about how we can help you, please fill out the form below and we will reach out to you as soon as we can.
Request a Free Consultation
3. Create a Personal Brand
Are you looking for a new job, new home or possibly giving online dating a shot? If so, creating a personal brand for yourself is absolutely imperative.
Not only will you stand out and increase the number of positive search results about yourself but you are also showing future employers or business connections that you take pride in yourself and your work. You go the extra mile to showcase it.
Watch this short video below to get a better understand of how you can begin to develop a personal brand that works best for you.
4. Dive into Social Media
We live in a digital era where individuals spend an average of 10 hours per week on their smartphones or laptops/computers. Facebook alone has an active user base that well exceeds one billion people.
In the past people who chose whether or not it was "worth it" to create social media accounts however now (unless you want to live off the grid), it is important that you not only create these various platforms but post on the monthly, weekly or even daily.
By putting out more and more positive (self-published) content about yourself you are slowly but surely working to improve your overall reputation score online.
Here are the Top 10 social media websites you should create a profile on as soon as possible:
Facebook

WhatsApp

YouTube

FB Messenger

Instagram

QQ

Tumblr

Twitter

Quora

TikTok
How We Can Help Better Your Reputation Score
Begin by focusing on any slanderous substance in reference to your name and amend the circumstances in an auspicious way. On the off chance that you didn't post a photograph of yourself and might want it removed, our team of removal specialists has the capacity to remove the data effortlessly.
Call us today at 833-873-0360 to talk with a proficient SEO specialist. We offer campaigns for anybody, regardless of the spending we will do everything possible to guarantee your reputation score is positive.
All in all, GuaranteedRemoval emerges from the pack on account of our restrictive monitor programming. No hazard and high reward seem like a formula for success. We anticipate talking with you soon.
Request a Free Consultation
How To Get Mug Shots Removed
Have you ever been arrested? The odds are your mug shot and arrest details can be easily found online if you know where to look. Most adults in the United States rarely Google themselves, however when they do over half claim the results are not positive.
While working to remove your mug shots from search engines such as Google, Bing and/or Yahoo there are many things you must take into consideration. Most websites will not remove your mugshot simply because you do not like it is online. A majority of this mugshot publication website may require you to provide the necessary documentation from the courthouse or that has been signed off on by a Judge.
In short, the process is fairly straightforward. You begin by tracking down what websites your arrest records are appearing on. This can be done through a simple Google search by typing in your full name followed by the word "arrest". If you have a fairly popular name such as John Smith, try adding the county or state where the arrest occurred in order to better narrow down your results.
As you begin locating your records online, record them within an excel spreadsheet or Google sheets, this way you are not consistently typing your name and arrest into Google. More often than not, repeated searches on Google informs the search engine that you are interested in that content which may potentially rank it higher over time. Create a spreadsheet so you have easy access to what sites have published your criminal records.
Next, you will locate any contact information available online in reference to the websites that have posted your information. This can be accomplished by submitted a contact form on that specific website or using a Google extension such as Hunter.io to reveal any public email address associated with that website.
Please see the snippet below for an example of what that will look like for you. In this example we used arrests.org. Click here to download the Hunter.io plugin onto your browser.
After decades of experience with altering search results and removing negative or unwanted content from the information, we have perfected the way in which we do so. Please fill out a form below if you have tried everything or exhausted your efforts on how to get
mug shots removed online
. We have a solution that works perfectly with everyone regardless of the outcome of your case.
Request a Free Consultation
Getting Started: How to Get Mug Shots Removed from Google Search
In this day and age, everyone turns to search engines such as Google, Bing, and Yahoo to seek out answers to all of there questions, comments validations, and concerns. Regardless of what you believe your reputation to be, the true test is the first page of Google.
We see this every day. Individuals are turned down for employment opportunities, housing agreements, business partnerships, or even rejected when attempting to try online dating. What the internet says about you has a strong effect on your life. Gone are the days of first impressions, that is why it is imperative that you ensure the first several pages (the first page especially) are free of negative information. This also goes for the "Images" tab where most individuals first notice their mug shot.
It is important to note again that Google nor any other search engine manually select what website rank in what order. Depending on the popularity of the listed websites in conjunction with the visitor traffic that the individual page receives will determine what page and position it ranks within the SERPs.
This can be extremely disheartening to those who have a minimal web presence, or lack of information about themselves online. When this occurs Google will scour the entire internet for any trace of your name on a website so it can prompt each end-user with a qualified suggestion.
Additional Facts About Finding Your Mug Shot Online
Furthermore, there are some more bits of information you should know when working to rid the internet of your arrest details. Learning how to get mug shots removed online is no easy task. It may take you weeks or months to successfully contact one of the website owners.
On top of this, the average person when they are arrested is posted on approximately 5-10 websites depending on the location of the arrest occurred.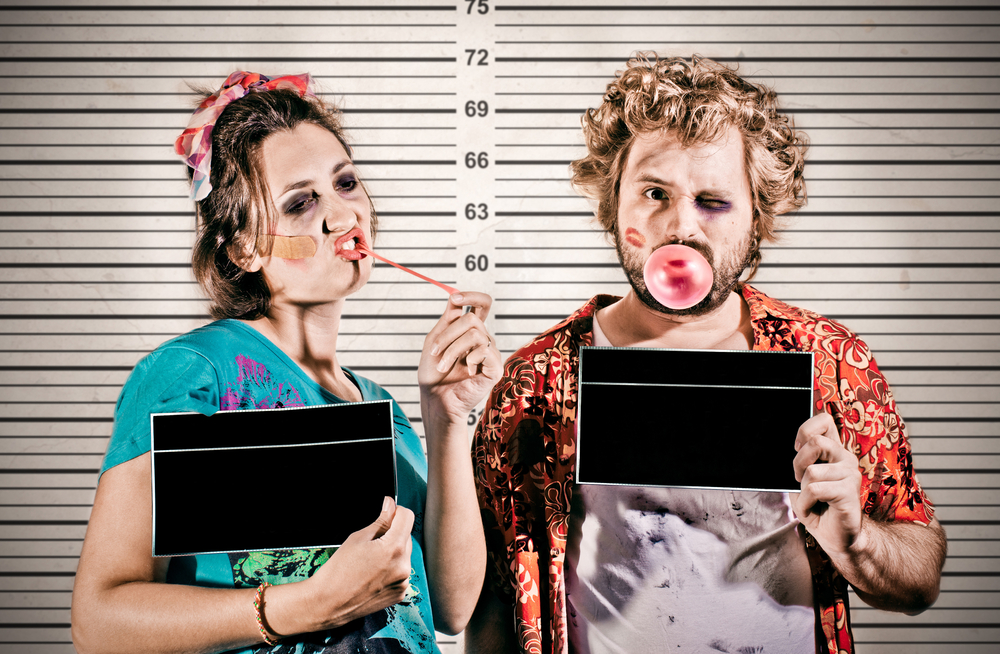 How to Get Mug Shots Removed Online for FREE!
Although this is rarely the case, removing a mug shot from the internet for free is indeed possible if you can provide the right court documents.
Most mug shot website is owned by individuals just like you, average citizens that wanted to create a website and an additional stream of income through advertising efforts and unfortunately profiting off of your hardships in life.
We see news broadcasters do this each and every day. They report the latest celebrity that received a DUI, Public Drunkenness, or a professional athlete getting caught with Domestic Violence. It is all fun in games when the wealthy get in trouble but when this begins to happen to everyone the tables quickly turn and people are against it.
Here are some quick and easy ways you can start to work towards removing your mug shot online for free:
Contacting the owner and politely requesting a mugshot removal
Send your legal expungement or dismissal paperwork to their physical address
Obtain the copyrights to your image and then file a lawsuit
Again, if you have exhausted all of your efforts online and would like to pass this task off to the professionals please fill out the form below and one of our knowledgable removal specialists will reach out to you as soon as possible.
Request a Free Consultation
Removing mugshots online can be daunting, that is unless you know what you are doing. We will teach you how to find the website owner, how to properly contact them, what to say and what steps to do after they are removed from your mugshot on their website (fingers crossed). Learn how to remove mugshots from the internet today.
Looking to learn how to remove mugshots from the internet? No worries, we have you covered. GuaranteedRemoval has over 10+ years of proven success with removing negative information online. Just sit back and relax, by the end of this article you will have all the ammunition needed to combat anything negative on Google, Bing, and/or Yahoo.
After being arrested it may come as no surprise that your arrest details will be found online. In this day and age consumer reporting websites and mugshot websites such as Mugshots.com actively scrap and publish mugshots and arrests from state and county databases.
But what happens when you are arrested? Where do you turn and who do you call to help you remove your dreaded mugshot photo from Google, Bing, or Yahoo. One thing is for sure, you cannot call your local law enforcement agencies for assistance. When dealing with removing mugshots from the internet it is a matter of, again, public records. Meaning, as long as the mugshot and arrest details were published while the records were public sites are not required to go back and update their files after an expungement or dismissal was granted.
In this article, we will help you get a better understanding of how you can go about removing your from mugshot sites and who you can hire to work on this on your behalf.
Put the past behind you, remove mugshots online today to give yourself the best opportunity to succeed in life. Whether you are looking for a new job, a new home, trying online dating and seeking business connections.
The internet is a very influential tool, make sure you know your options before it's too late.
Request a Free Consultation
Finding Your Arrest Records Online | Locating Public Record Files
When it comes to locating your criminal records and mugshot photos on each search engine results it is important to note that you will most likely be found on numerous mugshot publication sites. Websites that operate solely to house and distribute public record files.
The average individual arrested in the United States, depending on the state where that incident occurred, is found on an average of 5-10 websites. This means within minutes, the webmasters of each particular website have access to your newly released public records.
Working to remove your mugshots online starts with research. Head over to Google and search for different variations of your name in order to get a good idea on the amount of information online in regards to your arrest or criminal charges.
There are hundreds of mug shot websites online however most are county or state-specific so you will not appear on them all. Having them removed from Google is the easy part, finding them all and ensuring they remain offline is imperative.
It is a great idea to log all of the specific URLs that you are found within a spreadsheet such as Google Sheets. This way you are not clicking on a link within the search engine results over and over again.
Multiple repeat visits send signals to Google that this information is "popular" or "interesting" and overtime these actions may rank your mugshot higher and higher digging you further into a hole.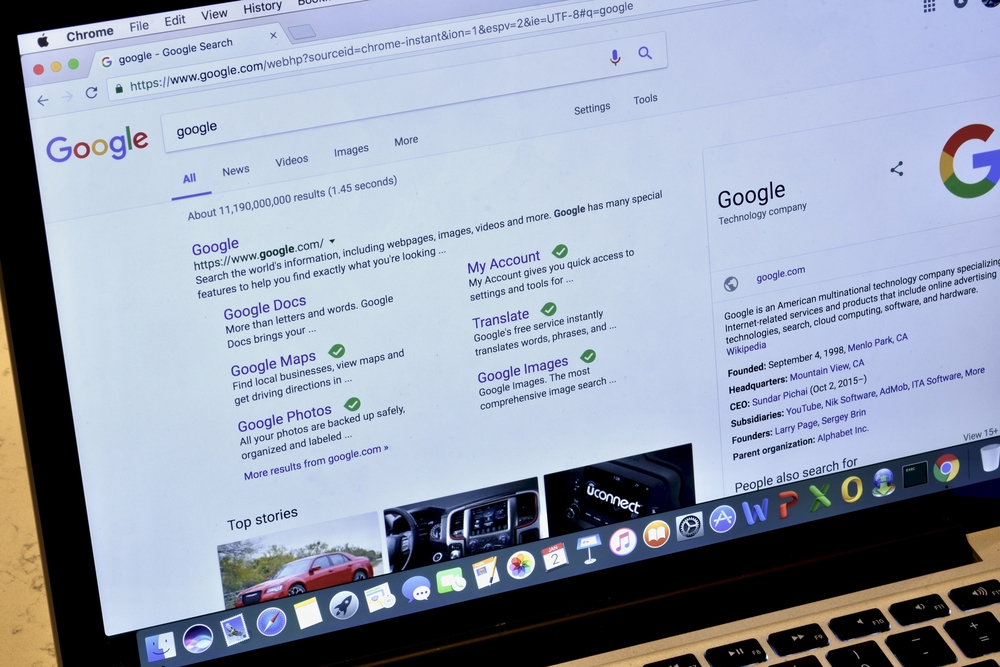 Why Doesn't Law Enforcement Step In for Mugshot Removals?
Depending on the removal company you select, they absolutely work. However, make sure to be careful when selecting a firm to work on this for you. Do not pick the cheapest option or the first one of Google.
These days companies can pay for advertising space online to give the appearance that they are the best and most "reputable" company online. You can see this easily on Google as almost every company claims to be "the best removal solution".
Look for a guarantee that is offered, something where if the solution is not completed you are entitled to a full refund or at least partial money-back for the inconvenience. When it comes to removing mugshots and other forms of public records online you must routinely monitor yourself afterward.
Here at GuaranteedRemoval.com, we do not accept projects we know we cannot complete. In addition, all details and scope of work are sent to the prospective client prior to collecting any form of payment. This way you can review it with your family or legal representation if need be.
GR works with several law firms to submit takedown requests to each website. With over a decade of removal efforts, we feel as if our process could not be any simpler.
Search results can be a tricky source to remove your arrest information. We hold every removal solution in high regard as most photo removed is completed in roughly 72-hours after contacting the site. Sometimes court orders are required for removal (i.e. dismissal, expungement or sealing paperwork)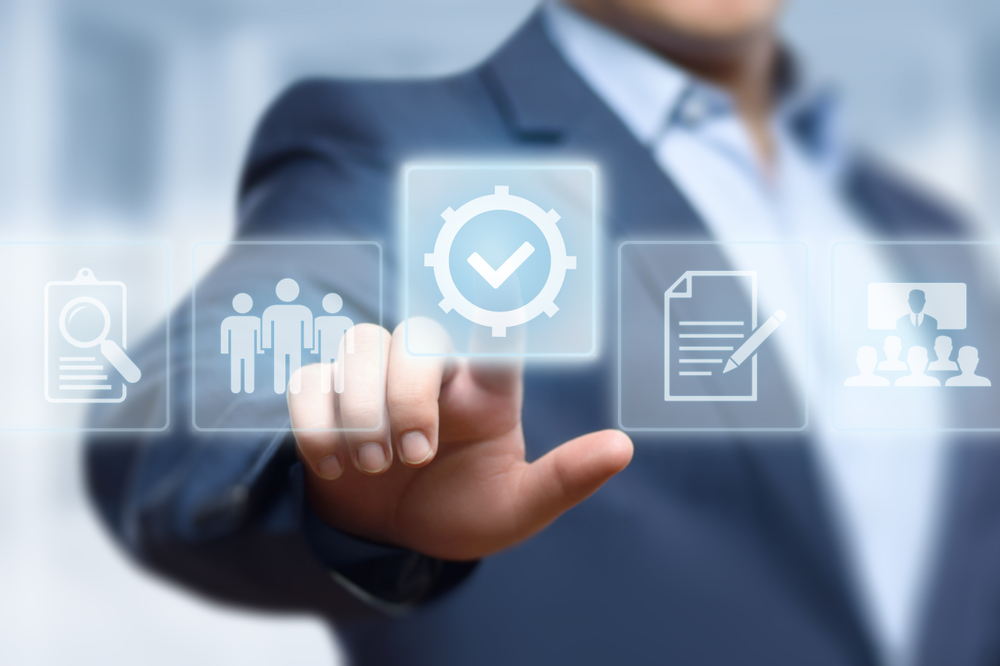 Mugshot Removal Fees | Ensure Your Mugshot is Removed From Google

So how much do these sites charge people?
If you decide to hire a removal agency to work on your behalf there are several things you should know before receiving a proposal with a price point way out of your price range.
First of all, booking photos, removals ARE NOT CHEAP. We cannot stress this enough. As unfortunate as the situation is, these web pages (i.e. mugshots.com, rapsheets.org or arrests.org) are not doing anything legally wrong.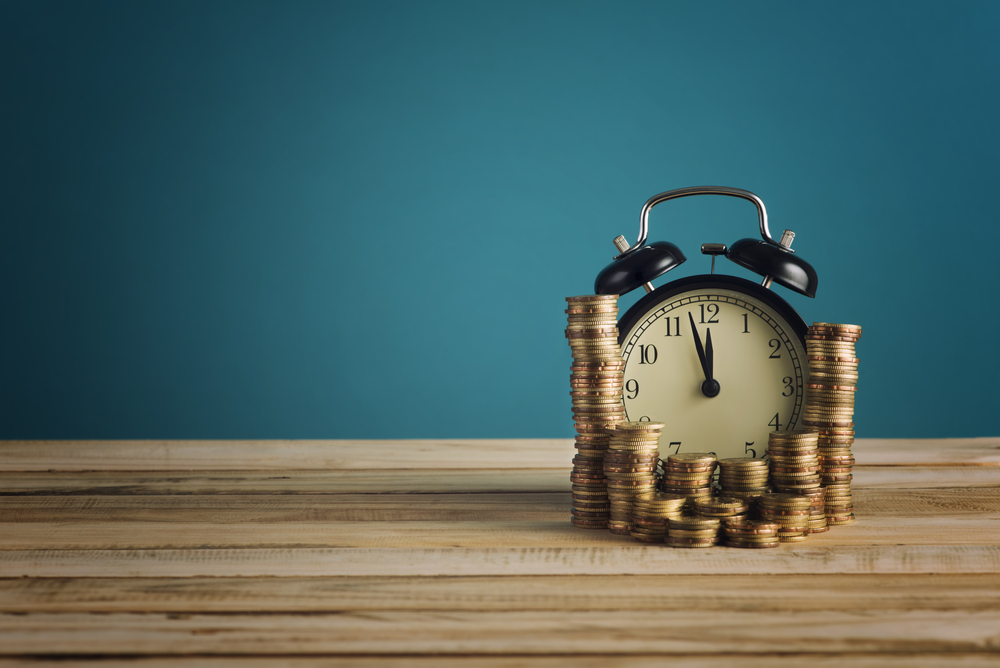 Since these websites are covered under the FOIA (Freedom of Information Act) they can post public information whenever and however they would like. The only exception is that they cannot reach out to you directly and demand payment. If you reach out to them first asking for removal options they are allowed to charge you a fee.
Most website owners refer to this fee as an "administrative surcharge" and the prices can range from $100-$500 depending on the website you are seeking removal from.
Yes, that is right, some website owners charge in upwards of $500 for a single photo to be removed. So we will let you do the math…
Removing ten photos can cost you at most, $5,000!
After a decade of removing from these websites and working through our legal entities, we can reduce most of these fees and are able to offer solutions well below the competition.
After initiating your mug shot removal with Guaranteed Removal our specialists will take an average of 2-3 days to contact the webmaster of all applicable website owners as the content is generally removed your arrest information immediately.
The entire mugshot removal solution can take anywhere from 5 days to several weeks to ensure we removed everything.
The best part about Guaranteed Removal is in our name itself. We offer a 100% money-back guarantee. So if we should run into any problems and cannot remove it you are entitled to your money back. In addition, if your booking photos should resurface months or years down the road (as long as it is the same arrest information) we will not charge you to repeat the removal process. Please fill out the form below to learn more about what sites you are located on and how we can assist your removal efforts. 
Request a Free Consultation
How do you remove Ripoff Report from Google? Our blog team investigates…
Does your business know-how to remove Ripoff Report from Google search results? This infamous website has been known to ruin the reputation of both businesses and individuals.
In recent years as online reputation management begins to grow more each day online users are finding new forums such as these to defame and slander the names of others. Most of the time for no other reason but to cause emotional distress.
Seeing a Ripoff Report on Google as a consumer is one of the highest deterrents there is. Why? Because 90% of Google users never venture past the first page. If all they see is a negative review slamming your business for poor services or bad products that consumer is going to move on to one of your competitors.
There are a few routes you can take when working to either suppress or utilize a ripoff report removal service.
Here are the best 7 ways to effectively get rid of Ripoff Report articles from the first several pages of Google, Bing, and Yahoo. Here at GuaranteedRemoval, ripoff report removal service solutions are a popular selection amongst our clientele. Regardless if you can provide a court order to discredit the web page on rip off reports we will work to delete these posts on your behalf.
If you are interested in learning more please fill out the form below and we will reach out to you within 48-hours or less.
Request a Free Consultation
Who is Ripoff Report & Why Does It Exist?
Infamously known throughout the business owner community, RipoffReport.com is a privately-owned forum based website such as Reddit where consumers can go on (anonymously) and post negative reviews.
The owner of Ripoff Report, Ed Magedson is no stranger to negative feedback as he is the owner of this website. How does he get away with this?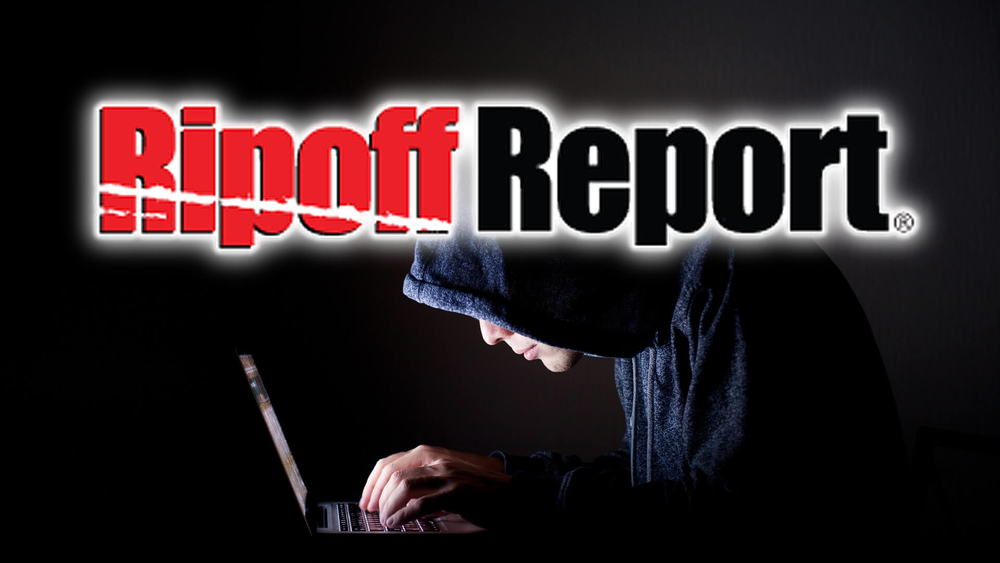 Unfortunately, consumer-based forums such as Ripoff Report are protected under what is known as the Communications Decency Act (CDA). As known as the Telecommunications Act of 1996. Although most people consider the CDA to be unconstitutional. The CDA was created to protect individuals (most importantly children) from seeing vulgar or sexual pieces of content on the internet. Example A, RipoffReport.com.
As previously stated Ripoff Report allows people to post anonymous articles or negative reviews. Get this, they require no proof or facts in order to submit your "claim". This essentially means that anyone and their mother could run to Ripoff Report post 10 articles and potentially run a small business into the ground.
Magedson claims that his website operates the same way Amazon and Facebook do. While that is true the verbiage used within each post would never pass Facebook's guidelines.
They do "request" for an honest post but no nothing to ensure this is done. There is zero fact-checking done. In 2019 we are starting to see competitors playing the dirty game of slandering their competition just to get ahead.
Before we dive into the best 7 ways to remove Ripoff Report from Google search results let's cover the legality of this. When does an honest negative review turn into defamation? And what can you do to protect yourself if this happens to you?
Can Ripoff Report Legally Allow These Posts?
The answer is yes, although there should be preventive measures for some of the reviews and articles that are posted on that website. As a whole RipoffReport.com is not legal doing anything wrong.
As immoral as it may seem, consumers have the right to freedom of speech and Ripoff Report is simply an outlet they use to get their point across because they know the businesses will find out about it eventually.
It was a long time to wait before us here at GuaranteedRemoval.com was able to successfully remove these Ripoff Report articles from Google. In the past, you would have to hire an expensive attorney. Not anymore, lawyers are virtually useless when it comes to Ripoff Report.
At the end of the day, lawyers have no more leverage than you as an individual. Seeing as RipoffReport.com is not breaking any laws there is no need to waste money on an attorney to fight this for you.
Being protected by the CDA protected this website as third-party users are posting the content and not Magedson himself. There are also no editing privileges given once the article is posted so once that individual presses submit there is no turning back.
In the past Magedson refused to edit, update or remove articles. However, in 2019 the game is changing as he has allows several online reputation management agencies the opportunity to pay for removals directly. Although it isn't ideal to pay off a website owner for removal, it is a start and the best option you'll have.
Contact us today to get started on removing your Ripoff Report article. It could be down this time next week! Don't worry we offer a 100% guarantee and money-back if we cannot remove it. We currently have a 100% success rate.
Request a Free Consultation
Steps on How to Remove Ripoff Report from Google Search Results (Top 7 Ways)
Now it's time to dive into how you can work to remove ripoff reports from Google search results. Depending on the method you pick (all have shown success) the timeframes may differ.
If you choosing to work with us, the typical removal timeframe is 24-48 hours or you can work to push or suppress the article of the first page of Google. This is done by publishing tons of fresh content online. Which can take up to a few years depending on your pre-existing results?
Choose to Submit a Rebuttal
After discovering a new article in reference to yourself or your business on Ripoff Report where do you start?
For starters, there is a button within each article that allows the business to submit a rebuttal. This gives the business owner or employee a chance to resolve the situation online before it escalates. There are positives and negatives to doing this.
One benefit of submitting a rebuttal shows other potential consumers that you care about resolving issues with customers who had a poor experience. Depending on the way you respond to negative reviews online can make or break your business.
If you respond in the right manner you may have a chance of the reviewer deleting the post themselves, if they cannot do so sometimes having them "accept" your apology within the comment section can do the trick.
However, the readers must be willing to scroll through the entire page before they see this.
Disadvantages tend to outweigh the positive for this suggestion. We recommend only respond directly on RipoffReport.com is it is your only recourse and you have exhausted all of the options below. One of the biggest repercussions we have seen is that consumers tend to get more aggressive if they feel attacked by your response.
Remember to always remain polite, only state facts and take responsibility for their experience.
At the end of the day, there is nothing you can do to change the mind of certain individuals.
By staying positive and showing that you care and the impact of your Ripoff Report could be less damaging.
Although submitting a rebuttal does not mean anything is removed, it gives you a chance to voice your side of the story.
Incentivize the Disgruntled Customer/Individual
There are various ways you can work to persuade that individual to remove their review or even comment below of how the issue was resolved.
Some of the best ways to incentivize pissed consumers are to offer them a refund, gift cards, free merchandise or services is a form of apology for the poor experience they had.
Remember that just one negative review has the potential to cause a 20% drop in revenue for a company if they rely heavily on online sales or connections.
That is why it is imperative that as a business owner you do everything in your power to eliminate negative reviews or posts from the internet.
Try contacting the consumer first by email and if you receive no response you could always give them a call if that seems appropriate or mail them a tangible letter to their home with a pamphlet of resolution options. This could be gift cards to local restaurants or events they would find worth it.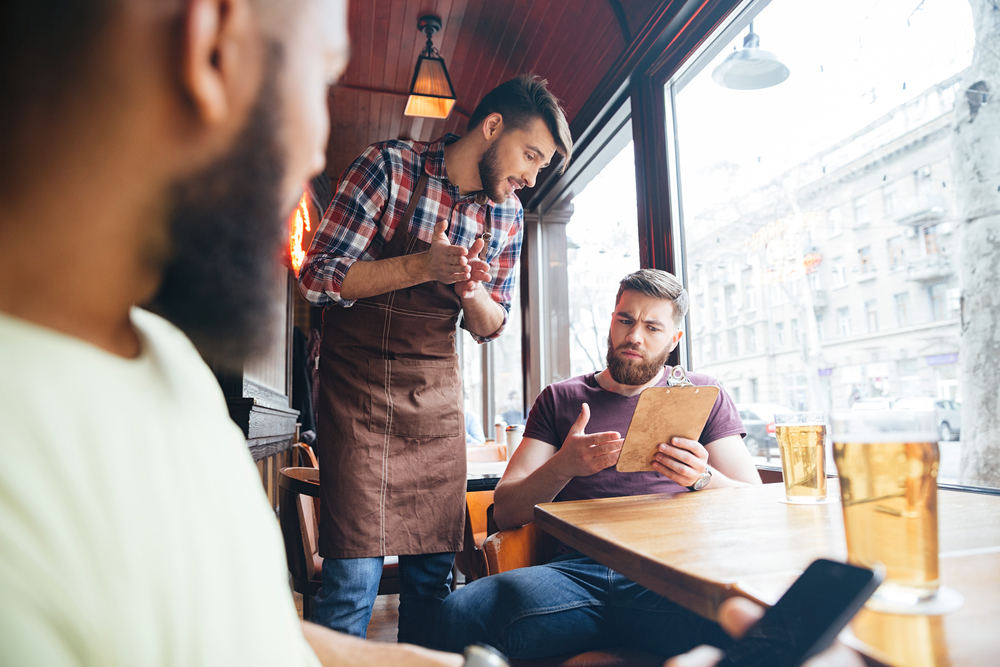 Publish & Promote Fresh Content
When it comes to free methods of altering Google search results you can always turn to self-promotion. Create websites and social media profiles to suppress this article off the first page FOR FREE. Refrain from posting inappropriate content, however, that should go without saying.
Although this process does take the longest, you are building up a great foundation for the name of your business as well as your personal brand.
The best option to start with would be to create a website with the domain name matching the focus keyword in the Ripoff Report. This could be your name or the name of your business however you want to make sure you purchase this website.
We call this an exact-match domain and works wonder in the world of search engine optimization (SEO).
Start by posting 30 blog articles about anything you like. Make sure to mention your name in the article a bunch of times. But remember to keep the text to keyword ratio under 3% of Google may penalize you for "keyword stuffing". Another name for trying to game the system.
Here is the best way to layout your 30 blogs to ensure you maximize your visibility and chances of actually driving minimal traffic to it.
Keep the subject matter across all articles similar to building a niche blog website to increase its performance. (i.e. personal growth, coaching football, making money, or focus on promoting your business' services)
– Response Posts (1500+ words on questions not easily found online)
– Staple Posts (2500+ words on very broad popular subjects)
– Pillar Posts (3500+ words on anything you are interested in)
Not only could this suppress your Ripoff Report from Google search results but you could make some passive income along the way.
Utilize Ripoff Report's Corporate Advocacy Program
Ripoff Report's Corporate Advocacy Program permits you to petition RipoffReport.com to analyze the claims created against your business for a hefty fee.
Whether or not they notice any proof of online defamation or alternative wrongdoing, the criticism won't truly be removed. Instead, the results of the investigation are announced on top of the violative report.
Additionally, Ripoff Report could insinuate your wrongdoing by spoken communication that you've worked to resolve the difficulty.
Ripoff Report additionally includes a "VIP Arbitration Program" that offers you the chance to prove that the accusations are false.
However, you'll initially have to fork over a minimum of $2,000 to the web site that announced denigratory info concerning you. This will be more cost-effective than joining the Corporate Advocacy Program. But, you'll still need to present physical evidence that the article includes misleading allegations.
If the intermediator sides with you, Ripoff Report could redact the falsehoods created within the negative report.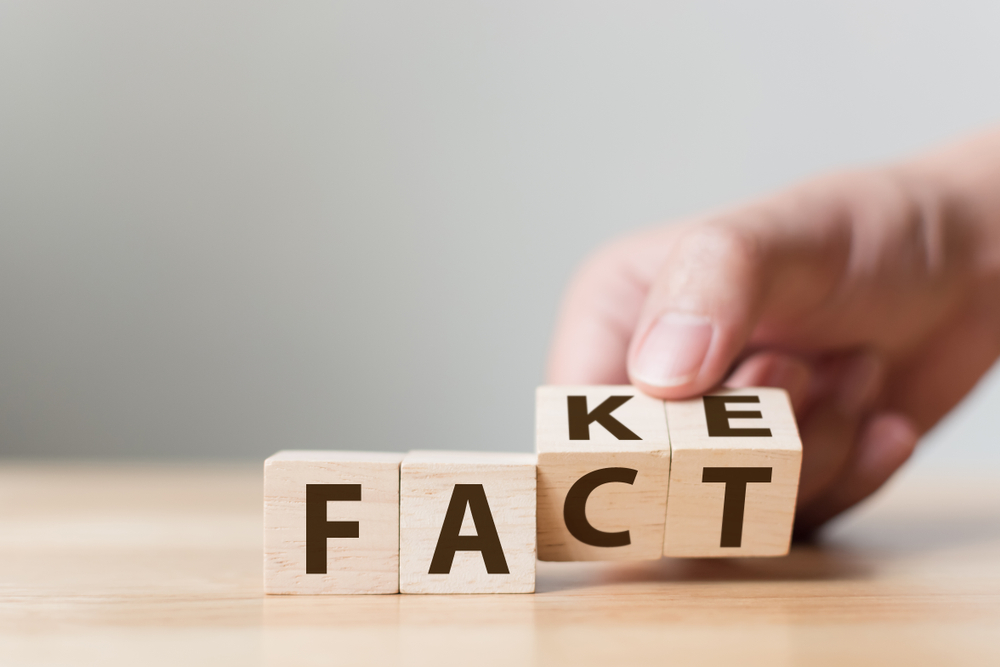 Sue the Individual
This option is doubtful for a variety of reasons. First of all, it's nearly impracticable to trace down the original creator. Even if do you must to be outfitted with solid evidence that confirms the condition of their statement(s) and therefore the tremendous threat it poses to your business.
Of course, if the complaint against you is valid, this won't be a viable choice for you.
If you manage to win your argument, you may inadvertently produce additional negative online content within your legal proceeding. It's conjointly unlikely that the author is ready to pay you any quantity of financial compensation.
The best outcome you'll hope for during this state of affairs is that Google can take away your negative review from its search results. This is a popular option that most of our clients seek. If you can make appropriate claims to Google that the article of RipoffReport is false. Google does not pick and chose what results appear on the SERPs (search engine results page). However, they do have the ability to blacklist specific URLs from appearing.
This means your article will still remain on RipoffReport.com but it will never show on Google.
Since Ripoff Report is not legally doing anything wrong, you should refrain from hiring an attorney. A lawyer cannot guarantee any chances of successful removal.
Microworkers
If you have never heard of Microworkers you have probably been living under a rock. This is similar to sites such as Fiverr or Upwork. Microworkers gives you the opportunity to hire workers from all over the world. These workers will do small tasks for you when needed.
This may include sharing your content online, generating social proof (likes and comments).
If done from enough locations around the world within a short period of time this may tip of Google. This will expedite the process of them "checking" up on that article to see if it violates any guidelines.
The cost of hiring Microworkers is next to nothing. You could spend $50 and have several hundred workers reporting that URL on Google.
Hire Professionals
At the end of the day, you could go with the best option that works for you. After successfully removing hundreds of Ripoff Report articles in the past few months alone we can assure you that working with GuaranteedRemoval.com is not a waste.
Not only do we guarantee all of our work but each client has a designated project manager. In addition, they can call at all hours of the day to answer their questions or concerns.
On average, the cost of a RipoffReport removal could be as much as $5,000 – $7,500. This removes your article within 48-hours from the website. Afterward, it may take a few days to weeks for Google to update their search results accordingly.
Complete the form below to get started on learning more about our Ripoff Removal solution. Just stop and think, is $5,000 too much to regain the reputation of your brand online? The ROI on a Ripoff Report removal (although disheartening, to begin with) is incalculable.
Let's get started, by this time next week your Ripoff Report will be no more.
Request a Free Consultation
What is the secret on how to remove online reviews? Negative consumer feedback and reviews are the leading deterrents for prospective customers and clientele.
90% of consumers utilize online reviews before making any purchasing decisions.
So how do you maintain a positive image for your company despite what a few people said about you online?
For starters, you present the facts and admit fault and responsibility for any wrongdoings. In this article, we will break down the most effective ways to remove online reviews when possible.
In 2019, the internet is home to various tools to assist you and further protect your company's brand from being slandered online. Unfortunately, consumers are more likely to leave a negative review over a positive one, why is this? What can you do to combat this negativity and protect your online reputation?
Let us walk you through the best steps you can start to implement today so you will be ready to deal with any brand crises that come your way. But first, let's cover why you would need to remove online reviews in the first place.
Request a Free Consultation
Why Should You Remove Online Reviews?
In this digital era as you may already know, consumers turn to the internet for everything. What should they eat for dinner? Where should they go on vacation? What is the best restaurant in town? This is why it is so crucial to maintaining positive reviews, they are your initial "selling points" and decider of whether your brand is trustworthy or not.
For most business owners it can be difficult to generate reviews online for your business. Not to mention positive reviews. Consumers love to smear the reputation of businesses where they felt the service they received was inadequate or subpar.
Removing online reviews can be extremely beneficial. When a negative review is posted, as a business owner, you must know the best course of action to decrease any negative impacts.
To remove online reviews on sites such as Yelp, BBB, and Google there are specific guidelines reviewers must pass in order for their comments to "stick". This prevents a random individual from posting nasty reviews for no reason.

Can You Remove Bad Online Reviews?
In short, yes and no. There are many ways to have a review removed but they must adhere to the policy guidelines of that particular review platform (Yelp, BBB, Google, etc).
For example, you cannot remove online reviews just because you do not like them. About two years ago there was no possible way to remove negative (or misleading positive) reviews on the internet. You simply had to deal with it and roll with the punches.
In order to remove online reviews, you must be able to prove that the person who left the review was either lying, never a customer, or in some cases, they are a competitor looking to defame your brand. This helps filter out reviews such as "I called them and they were rude" or "their location was messy so I left without buying anything". In order for a review to remain online, it must come from a customer and contain honest feedback.
Over recent years review sites have caught onto this theory and updated the way they operate in order to assist businesses through these tough and stressful times.
So generally speaking, you can remove online reviews IF you meet the criteria. Although it can be rare for these sites to comply right away, it is possible.
If you are currently struggling with negative reviews and cannot figure out the best way to handle it please contact us for assistance, 786-363-8509.
We recommend visiting each review platform and thoroughly reading their privacy policy as well as their terms and conditions pages. When creating new profiles on additional platforms or business listing read these pages before building the profile.
Here are the top 5 review platform we recommend:
Google My Business

Yelp

Amazon (for products)

TrustPilot

G2Crowd
Request a Free Consultation
Best Ways to Remove Online Reviews (if applicable)
As you work to combat negative reviews online it is important to remember that you are a business and others will see your rebuttals and answers to preexisting negative comments.
Since you are working to protect your reputation remain positive, calm, and always take responsibility even when you know you are right. This will resonate with prospective customers who are considering buying from you, creating instant trust.

Removal Option 1:
Contact the individual who left the review and incentivize them to update or remove it. Many businesses will offer gift cards, money-back, or even free products if that means restoring their reviews to its former glory.
Here is a shortlist of the best consumer incentives to curate positive reviews online:
Price Reductions: rebates, coupons, discounts, B.O.G.O. deals, etc.

Loyalty Plus Programs: Store credit, as this encourages repeat business

Promotional Items: Offer free merchandise, this makes them happy and markets your brand at the same time. Because everyone loves free gifts.

There are many more options, please visit  the following link to see more options (

click here

)
Removal Option 2:
Contact the support team of that particular review platform and seek removal options. If you can prove that the individual who left the review was never a customer, there is a great possibility that they will update your review.
Yelp, for example, does this automatically. If an individual leaves you a negative review but recently created that Yelp it will get buried. 9 times out of 10 it will be suppressed to the bottom of your profile and included under "not recommended reviews" section. These reviews DO NOT count towards your overall star rating.
How Does Guaranteed Removal Help Remove Online Reviews?
After years of working in the online reputation management industry, our team has simplified the process of managing reviews. Through various non-aggressive tactics, our team will reach out to your former clients (mostly through email) and request an update on a preexisting negative review.
In addition, we reach out to those who have not left a review and offer them those incentives listed above. (i.e. $10 Amazon gift cards, etc.)
Although this service is not for everyone. If we believe you were falsely accused of something and it is out of your control we will work to remove or edit the review. So you can focus on what's really important. Running your business. Reviews are stressful enough, let the pros handle it for you.
Needless to say, as a business owner or vested employee you need to make it a top priority to routinely monitor your online reviews. Tools such as Google Alerts can easily assist throughout this process. Simply track the name of your business and the name of the owners. You will receive email updates and notifications anytime something new to published online referencing your business.
All solutions to either remove online reviews or generate positive feedback start at $500 a month. Depending on the desired amount of reviews, timeframe, and the number of locations the prices will vary.
Contact Guaranteed Removal today if you are serious about your online presence and growing your brand. There are no requirements for signing up. What are you waiting for? Click here to get started now.
Request a Free Consultation
In this post, we'll show you the proper way on how to remove articles from the internet. In addition to any negative articles or unwanted personal pieces of info that may ruin your name on Google, Bing, and Yahoo. We'll conjointly reveal a way to knock down negative search results on Google if you are struggling to combat these posts yourself.
Here at GuaranteedRemoval.com, we receive countless phone calls in regards to assisting both individuals and businesses with removing unwanted or unwarranted information online. Learn the best practices to effectively remove articles from Google, Bing, and Yahoo in as little as a few weeks. Take pride in how you are viewed online, your reputation is everything.
As we all know seeing negative reviews online can hinder your success tremendously. Statistics show that with a single negative article online, businesses risk losing in upwards of 22% in revenue. Furthermore, if a company suffers from two negative articles on the first page of Google, the potential loss in business doubles to nearly 44%.
The reason many businesses fail is due to a lack of brand awareness. Try 'Googling' your business as if you were a consumer. How do the search results appear? Be honest with yourself.
If you are not in complete control of the first few pages on Google, Bing, and Yahoo for the main service offerings you provide, you need to make a change. Online reputation management maybe your missing puzzle piece to find new customers and increase your revenue tenfold.
Throughout this article, we are going to be teaching the average person or business owner how to alter their search results if they are seeing something they do not like. Although this is no easy task, our experts here at GuaranteedRemoval.com are happy to assist you throughout the entire process. We can even do the heavy lifting for you so you can stay focused on what matters, your business. Branding mistakes happen every day, how you deal if the negativity will either make or break your business.
Request a Free Consultation
Getting a Newspaper Article Removed, Is It Possible?
When you look at the internet, it is home to various types of information, both positive and negative. But what do you do when something negative appears online referencing your name or business? Where do you start? Most companies in 2018 have admitted they do not have a brand crisis management strategy ready to deploy if they were to be negatively impacted by a bad press on Google, Bing, and Yahoo.
In the past, society used outlets like the newspaper to hear about recent current events happening around the world. So if something negative appeared you would simply wait until another company or individual messed up and "outshines" your negative article.
There are a few important factors to keep in mind when learning how to remove articles from Google. Before we get started with the rest of this article on how to remove personal information from Google. Let's break down the top 3 characteristics or key points you should remember throughout this process:
If you do not own the information, Google will not remove it because you simply "do not like it online".
If the website in question has legally obtained the information and has the right to publish it, there is no legal stance on removing the information. No matter how bad it is.
This will takes a few months to complete yourself so remaining consistent and do not give up when you do not see quick results.
Delete Information You Control Online First! Get Off Google FAST!
After you Googled yourself or company, start by making a list of each article you find negative. Create a spreadsheet with the words you searched on Google to find the article and the link (or URL) to the article itself. Improve upon your existing Google reputation management by deleting anything you control that could harm your business in the long run.
This way you can refer back to it at any time without researching it on Google, Bing, or Yahoo. It is important to create this list because every time you click on a result within Google you are essentially telling Google that you "like" this article. This may potentially move that negative article up in the search results.
Keep your personal information private with GuaranteedRemoval.com
DO NOT CLICK ON THE NEGATIVE LINKS ON GOOGLE.
When working to remove articles on the internet there are two types of information. Controllable and uncontrollable content. What does this mean?
Controllable content is information you published yourself. This can vary from blog articles, press releases, social media posts, and photos. If you are seeing negative information that you know you or your company published, find the source and delete it directly.
Controllable information is the easiest type of content to remove from the internet because since you posted the information only you can remove it.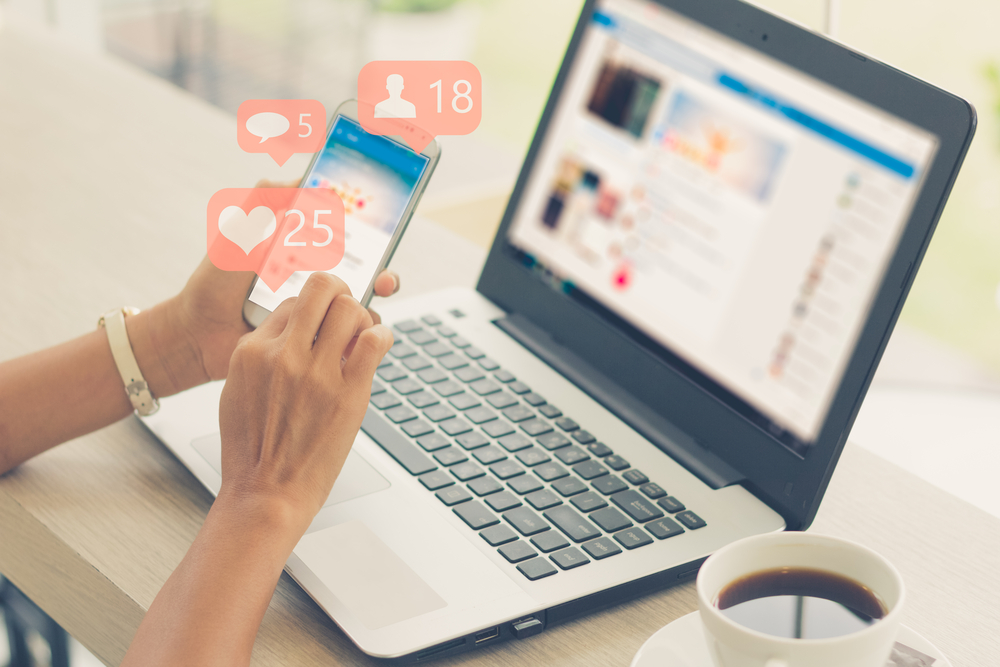 Suppress and Delete Articles Out of Your Control.
On the other hand, removing articles from the internet that are not under your control can be daunting.
When working to remove articles online that are out of your control please remember that Google does NOT own anything. Therefore, making attempts to contact Google in order to remove content will get you nowhere. You must contact the source of the post and request them to alter or remove the information.
When attempting to locate the website owner there are a few steps you can take:
Locate a "Contact Form" on the website. This form or a link to this form is generally located on the homepage or in the footer at the bottom of any page mixed with other options such as "Terms & Conditions" or "Privacy Policy". It is important to remain calm and polite when requesting information to be removed from the desired website. Again, if the website owner has the right to publish the content,

removing it would be a courtesy and not a right.

Utilize 'WHOIS' tools to locate the website owner's email or address.

The simplest way to locate contact information is by visiting Google and searching this "whois

www.website.com

" If the website is public, Google should prompt any and all emails. In addition, you can download the Chrome extension called Hunter.io that finds any and all emails within a specific website for you in no time at all.

Contact the hosting company.

After searching for the WHOIS information on your desired website. You will also be given the hosting company where this website is parked or managed. Call the hosting company and request the information on the website owner (if private they may not release this information to you).
Once you have made contact with the site owner it is at their discretion whether to remove or keep your article public. For the most part, if you have a just reason for removing this article they will comply and just delete it. However, there are many factors that could get you disapproved. This is the quickest way to remove your name from Google.
What Type of Articles Can Be Removed
Reaching out to website owners is an excellent step forward in removing your unwanted articles online. Here is a shortlist of reasons why your article should be removed. If your negative post falls into one of these categories we would suggest contacting the website owner day after day until you hear a response. The key is to remain persistent and polite at the same time, this will give you the best opportunity at having your article removed from the internet.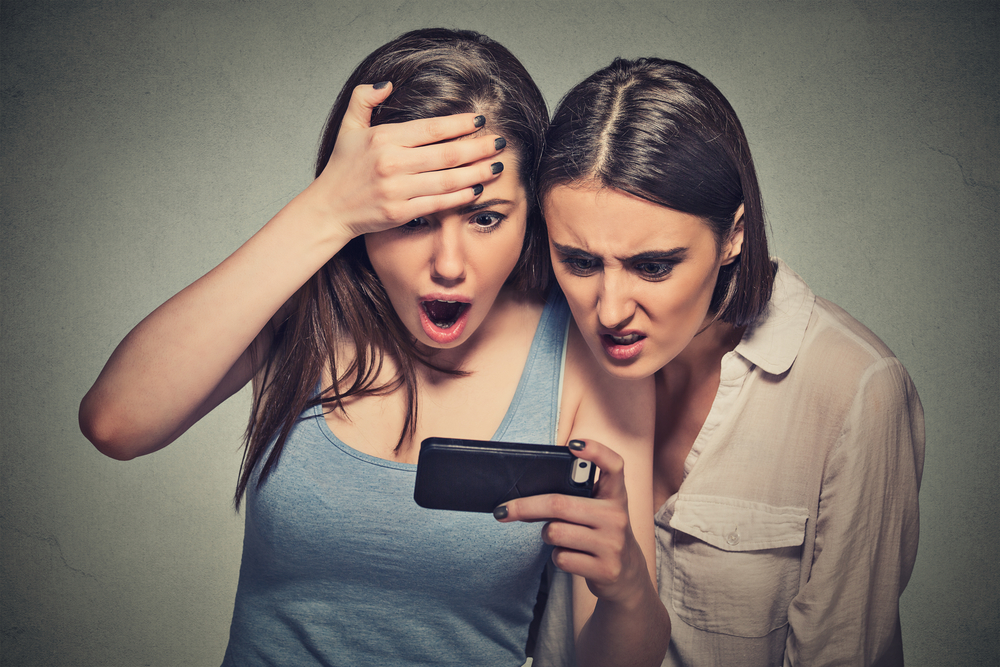 CyberBullying & Harassment
If you are seeing an article within Google, Bing, or Yahoo that is clearly harassing yourself or your business that may be immediate grounds for removal. Google has a very strict cyberbullying policy to combat any slanderous or libel articles within their results.
Although Google does a great job of monitoring its results, some articles do slip through the cracks. By sending a simple email to [email protected] you are able to bring this to their attention. After your request has been made it may take a few days to hear back. Although you are not removing the article from the website directly, it will be nearly impossible for other individuals or customers to locate unless they are familiar with the website (this is rare).
Typically once you remove an article from the first two pages of Google, it has the same effect as removing it from everywhere.
Illegal Content
After years of working with online reputation management, our team has seen it all. Posts about minors, drugs, the dark web, and much more. We have come to find out these are the easiest articles to remove.
This includes pictures or content infringing anyone else's legal property right, something portraying statutory offense imaging, rape, organ sale, human trafficking, vulnerable animal product, illegal medication, prescribed drugs to the illegal market, graphic or gratuitous violence, and content created by or on behalf of terrorist organizations.
Offensive Content
Content containing profane, obscene, or offensive gestures and language are going to be removed.
Hateful Speech
Speech condoning or promoting violence against persons or teams supported faith, disability, race, ethnic origin, gender, age, veteran standing, sexual orientation, or position is prohibited from search engines such as Google, Bing, and Yahoo.
Spam
When addressing reviews, factual posts, or different content, it ought to mirror your actual and real expertise at whichever location you visited. Duplicating content from multiple accounts also will not be tolerated and are typically removed from sites like Yelp, TripAdvisor, Glassdoor and many other review platforms.
We often see this occur amongst competitors. Companies will openly bash their competition because they presume it will deter consumers from the competition and choose them instead. This tactic rarely works and if caught can ruin your business.
How
To Suppress, Push Down and Remove Articles from the Internet Yourself.
While working to remove articles from the internet that you have deemed negative you have many options when attempting to bury it onto the back pages of Google, Bing, or Yahoo. Although removing information online is nearly impossible when you cannot contact a specific website owner there are many routes you can take to suppress or "push down" the negative article yourself.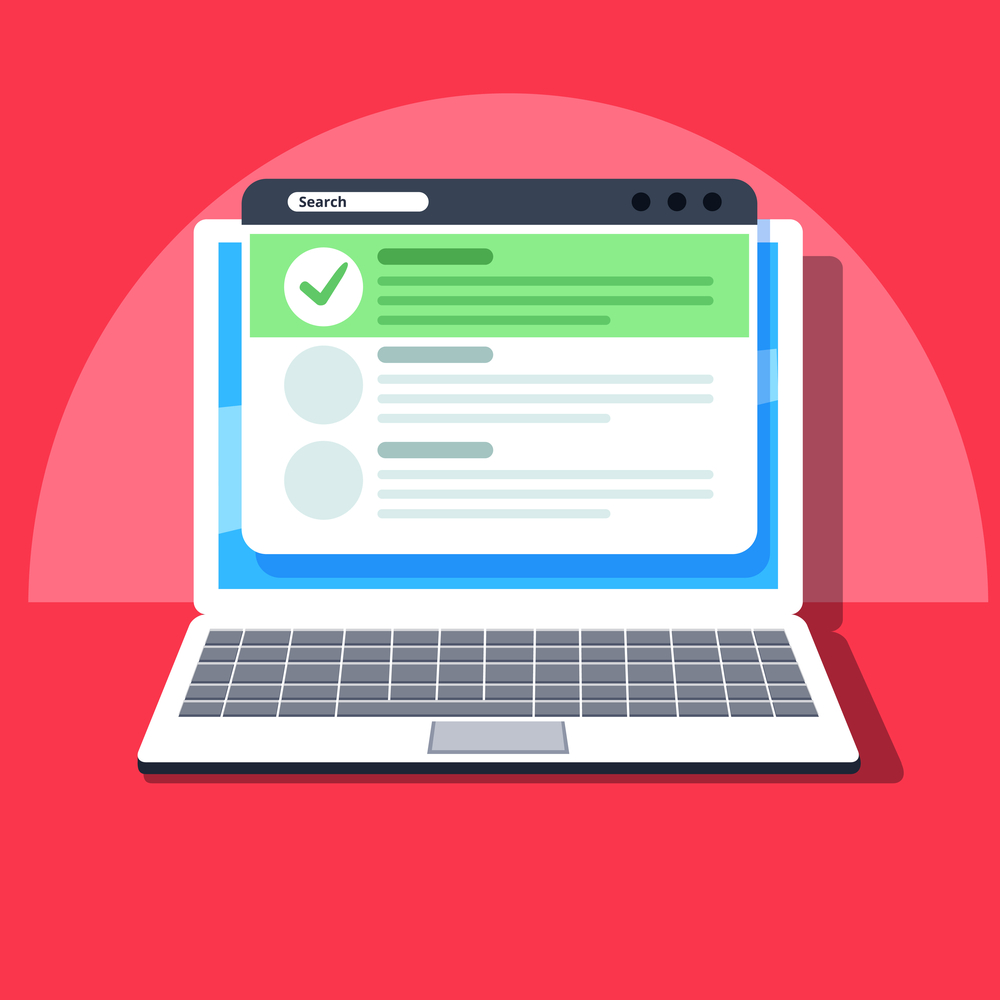 Social Media
In this digital era, consumers are using various social media platforms to express themselves in a positive light for the world to see. Platforms such as Twitter, Facebook, and Instagram alone have created hundreds of entrepreneurs and positive reputations through the use of photos, webinars, and short articles. Share who you are with the world.
Social media is your safety net for when (or if) a brand crisis should emerge. You can turn to your pre-existing following and explain your side of the story. Being personable online, especially as a company, goes a long way when generating brand awareness and working to create a strong audience.
Social media profiles typically rank highly on program results (Google, Bing, and Yahoo). Having your personal or business name on social media is a sure-fire way to win one of the highest spots on Google. Take the time to create profiles on Twitter, Google+, Facebook, YouTube, and LinkedIn at a minimum.
Our team at GuaranteedRemoval will conjointly facilitate your founded alternative resources and profiles that add up for your business (i.e., native resources, government sites, university domains, etc.).
Publish Content Regularly
As you attempt to suppress and remove articles from the internet you will come to find out that in order to move a specific article you must publish higher quality and highly engaging content that people will actually view and more importantly, enjoy!
After creating your various social media accounts it is important that you keep these accounts up-to-date with current topics and discussions along with creative photos or infographics that teach your audience something new. This could be a motivational quote of Twitter every day in the morning, or even weekly Instagram story posts of "behind the scenes" at your company.
Your posts should take little to no time to create (5-10 minutes per day). Make sure you are posting 2-3 times a day when you start to keep your followers engaged. Once you start to learn what type of content your audience loves, double down and promote that type of content daily.
Marketing yourself online is an art. You will not be able to post once a week and hope for your Google results will change.
We have a saying here at GuaranteedRemoval.com, "Consistency and Persistency Move Mountains", it is important that you stick with your social posts and do not get discouraged when you do not see the desired results within a few days. Again, this process does take longer when attempting it yourself, remain positive and keep in mind your reputation lasts forever so even though your new content has not surfaced yet, it will in the future when your following begins to grow more and grow day after day.
Create Custom Domains
Register domain names that match your name and business and their variations, exact-match keyword phrases do the best on Google. For example, if you are a local florist named Jane Done you can buy janedoeflowers.com. If you are unable to locate any exact-match domains, get as near to your desired keywords as you'll be able to (ex. flowersjanedoe.com, etc).
Add fresh, distinctive content on an everyday basis. Begin with a few blog articles about what you do and how you started. Begin and maintain an expert blog on your domains. Google loves blog articles, especially well-written and informative articles. Whenever possible, produce and share multimedia system content on your blog (and your social media channels), as Google has been best-known to rank content such as this higher in the results.
Search Engine Optimization
Search engine improvement (SEO) improves the visibility of your content. SEO is extremely important if your business operates in a highly saturated industry with lots of competition.
It is important that when a potential customer Googles the service you offer that you appear on the first page. This can be impossible for certain keywords, however, for the most part, you can optimize both your on-page and off-page efforts to maximize your potential growth.
If you are just creating a custom domain and have little to no information on Google related to you it may take some time before you notice any changes in SERPs (search engine results page).
We recommend starting with 30 blogs on your website as a minimum, no less than 1,500 words each. Target lower searched phrases by utilizing tools such as KWFinder or SEMrush to uncover which keywords are right for you.
If you are unsure about what you should be targeting, contact us to receive a complete SEO audit on tips you can start to implement today to boost the web presence of your business.
Become an Expert
Showcase your trade experience and get rewarded with a high ranking search result by writing for associate authoritative news websites or trade web blogs. These websites typically earn prime placement in search results. If you happen to get your name on their website with an excellent article, you'll probably be able to take over a desired spot within the results and further build your online name.
Show you are an expert in your field by writing high-quality press releases. Have your PR team write interesting things that are happening for your business or alternative high-profile ventures that you can showcase on publishing sites such as The Boston Globe, Digital Journal, PRweb, Cision and much more.
Be Yourself
Ideally, you want to use your real, full name on all of the websites you're utilizing – as well as blogs and social profiles.
Your company is a representation of you, so make sure only to showcase yourself positively and never post out of anger or spitefulness as the repercussions (as you may already know) can take months to reverse.
Social Sharing
One easy thing Google checks for when ranking particular articles is the amount of connection it has amongst other websites or social media platforms. For example, if you write an article and have 100+ friends and family share and comment about it on Facebook, Google will see that your article is interesting which in turn increases the authoritativeness and boosts your article upwards in rankings.
Avoid dangerous link schemes or black hat techniques, ensure you're operating with an honorable name management company such as GuaranteedRemoval.com.
Do not pay for share socials, views, likes, etc. Not only does this destroy your audience insights within each platform but having robots like your content is essentially pointless if they are not going to purchase from you.
The only benefit of paying for likes and followers is to build "social proof". What is social proof? Social proof is when consumers are more likely to interact with your brand if they see your posts already received hundreds or thousands of likes and comments. This is a great way of building brand trust, a great characteristic to have if you are a local SMB (small and medium-sized business).
Request a Free Consultation
Routine Monitoring
Maintaining and monitoring yourself online can assist with dealing with future issues you may face. By checking on your search results and reviews daily or weekly you are alerted almost immediately about any negative articles or bad reviews. Remove complaints from google search results quickly with the use of monitoring software such as Google Alerts. Online review management is essential in any business, without positive reviews prospective clients may be less likely to do business with you.
We suggest setting up Google Alerts for your full name along with the name of your company. By doing this you will be sent automated emails from Google's team when a new publication online references your name. If you deem the article negative you can follow the steps above and contact the website owner quickly after publication to minimize the damage it has onto your business.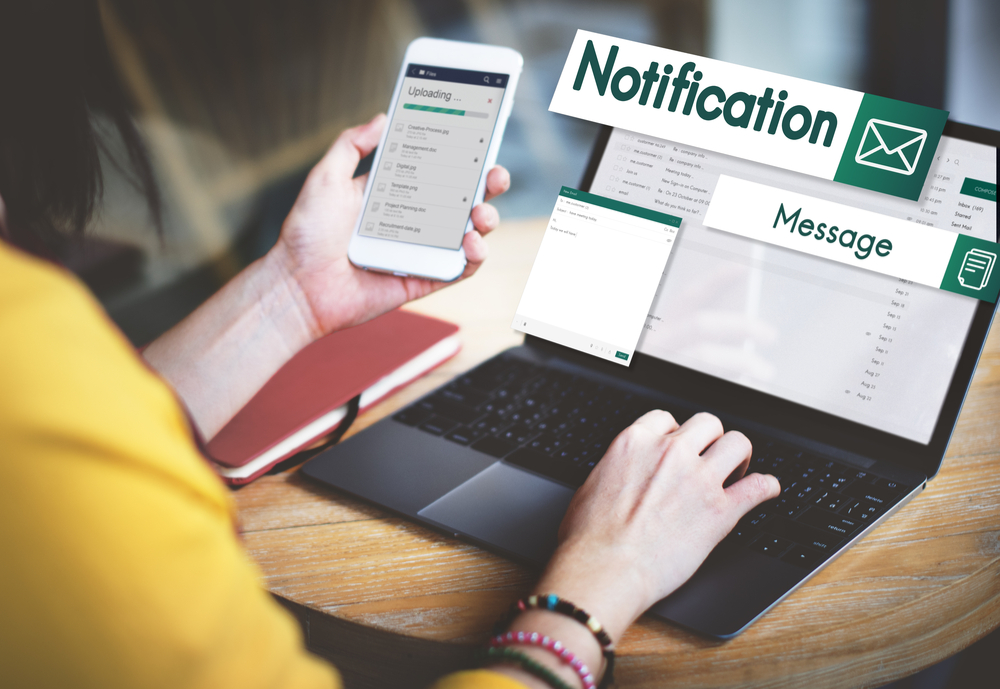 In Conclusion
When working to remove articles from the internet there are many things you should be aware of. Do you own it? Who owns it? How can you contact the owner? Does it breach any privacy laws on Google, Bing, or Yahoo? What can you do when a website owner does not respond to your requests?
If you are struggling to remove articles from the internet and do not know where else to turn. Please contact us, our team will perform a FREE ANALYSIS to uncover any and all unwarranted posts online. All solutions are 100% guaranteed. If you have any further questions please email [email protected] for assistance.
Request a Free Consultation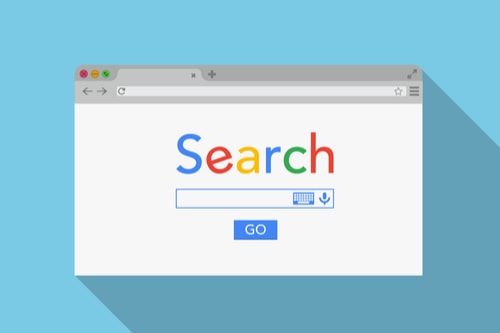 Google Autocomplete, this popular search feature works to suggest search phrases as you type. Making the "Google experience" easier and more simple for every user. Designed to help individuals search more efficiently Autocomplete can save users lots of time while searching. It can save yourself a bit of typing in addition to assisting you with punctuation. Google will quickly and clearly display the most optimal search phrases in real-time as you type into the search bar.
Autocomplete uses algorithms to produce its suggestions, so it is hard to ascertain exactly how Google is selecting the recommendations for a given search. Nevertheless, it has been said that Google Autocomplete unites relevancy with search popularity to show each and every user the best results as possible. Although Google Autocomplete frequently facilitates faster searches, it does beg the question: Is anything going on in the backend that you should be concerned about? Are there any privacy or reputation implications to Google Autocomplete that may affect you online?
Google Autocomplete, is intrusive or helpful at the end of the day? When a user looks more deeply into Google Autocomplete, it appears like there is more going on than simply returning relevant search phrases. In many cases, Google Autocomplete only offers search suggestions. Nevertheless, it seems that some data is returned to Google, such as the user IP addresses as well as each users' browser cache and cookies. Although Google strives to create the information anonymous as swiftly as possible this information is temporarily recorded.
Is Google Autocomplete Different For Every User?
You may notice that whenever you're logged into your Google account, your Google Autocomplete outcomes are different because past searches are being considered by the algorithm. Although these practices are coated in Google's overall privacy policy, there are several actions you may take to raise your solitude during Autocomplete searches. Influence Google Autocomplete so that it works for you. It is important to keep in mind that Google does store some internet search engine log data so future use to better the experience of each Google user.
If you would like to reduce the amount of data delivered to Google, there are a number of steps you may take: Better yet, if you have a Google account you can disable the "Web History" attribute. When utilizing Google Toolbar, you can disable "Provide Hints" for incorrect or inaccessible URLs (404 pages). Restricting web history will no longer send updates to Google, this may affect your experience poorly. Please note that if you share a computer with another person, disabling Google's "Web History" customizations will influence other individuals utilizing the same device. Setup an alternative log in users for the computer, this will ensure each account is personalized for each user.
When utilizing Google Autocomplete, you have most likely discovered that it sometimes returns inappropriate, inaccurate or humorous suggestions. But it is not hilarious if you discover that it employs the word "scam" or anything negative. In several cases, you may even find that these negative suggestions rank higher on Google compared to any positive articles. Since many people do leave the Google Autocomplete feature enabled, this sort of negative promotion may damage your online reputation. When individuals search for your name, adverse info is the last thing you would like them to see on the first page of Google.
Request a Free Consultation
Most Efficient Ways to Use Google Autocomplete
Google Autocomplete has been a desktop search feature since late in 2004. Becoming even more valuable as a time-saving feature on cellular devices with regards to its goal of reducing typing by predicting what a user is searching for online. Typing on a mobile phone is a little more difficult for older users, so for many, it is a tool for providing assistance and saving time. Produced by Googler Kevin Gibbs, formerly known as "Google Suggest", by another former Googler Marissa Mayer, Google has since changed "suggest" to "complete" since it's not necessarily offering the very thoughtful, caring, or predictions.
Mostly all actions performed by Google are completely computer-generated. Collecting information from millions of websites, filtered perfectly for each search query. This includes the content on these pages, so you could only imagine the outlandish Autocomplete predictions.
It wasn't until 2008 when Google assembled their new "Autocomplete" feature to its default search engine, since then, Google has extended the feature while other major platforms such as Facebook, Twitter, Amazon, and many more have adopted it.
Request a Free Consultation
Keyword Targeting with Autocomplete
Keyword Research. It is a long, dull, and laborious task, but it is also the basis of all search engine optimization plans and has been for a long time. Explicit keyword targeting is not what it used to be. Keywords and their associated ideas are constantly going to be a significant part of internet search marketing. Researching your keywords should be the first step when creating something new online. Auditing your results shows you all of your shortcomings, strengths, flaws, and content gaps. This is essentially a SWOT analysis for your Google results. Autocomplete does not do all the work for you with regards to keyword study. However, it is a great place to begin when developing content calendars along with overall organic search approaches.
Apply this the concept of keyword research was a way to find the right keywords you would like to target. In addition, you must consider the monthly search frequency, competition, and cost per click pricing when selecting keywords to use.  Among the benefits of Google Autocomplete is its capability to find quality long-tail keywords which are commonly searched throughout the internet. Since the principal step for Autocomplete is popularity. Results are based on real research by consumers in real-time. The value of Autocomplete lies within its plethora of keyword grade data which you can dig up with minimal research.
Google Autocomplete Drawbacks
Negative Google Autocomplete phrases can cost you clients and lots of revenue. It might even cost you a brand new job if you have negative content tied to your name online. If Google Autocomplete is finishing search phrases between your name with adverse words, you must address the situation quickly. Can you alter Google Autocomplete? In many cases, you cannot contact Google to have them remove information, as nice as that would be. These requests are virtually all rejected automatically. If a website is receiving traffic consistently on a monthly basis it is more likely to rank higher on Google. To prevent data from appearing Google, it is crucial to remove that info completely.
With time, the search engines will stop returning that info in their search results. Removing information online can be nearly impossible without professional help. You must control the source or where the suggestion initially came from. So what can you do? The straightforward answer is that you could bury the negative suggestions and replace them with more positive results. Here at GuaranteedRemoval.com, we work around the clock to fight against slanderous and negative information across the entire internet.
First, you will need to apply online reputation management methods. Through the use of ORM, we can restructure how Google makes you look. By replacing negative information with positive you give yourself the best chance of improving your personal results.
Admittedly, this can be an indirect procedure. As it could be difficult to know what is working without a trial and error. GuaranteedRemoval offers solutions particularly targeted at Google Autocomplete. If you want to understand more about your options, contact us for a free consultation.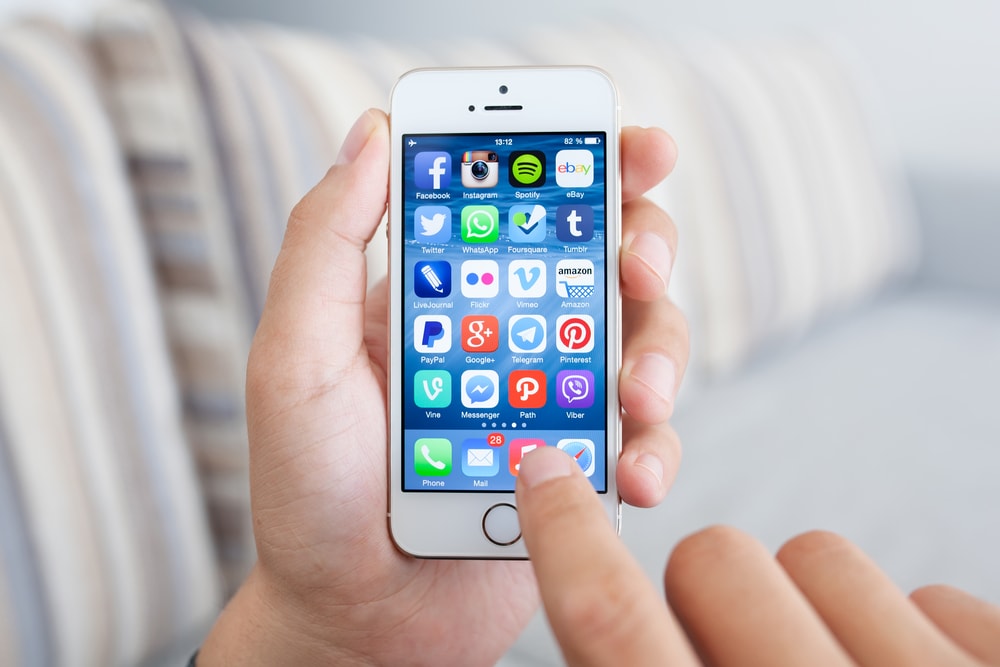 Request a Free Consultation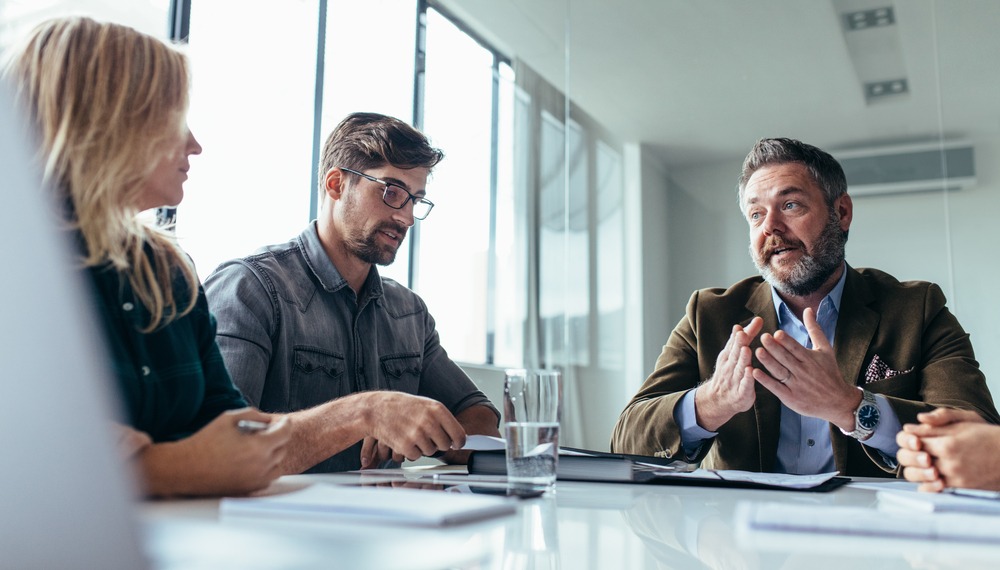 The job search alone is difficult enough, but the job search with a criminal record can be almost impossible. This is why it is important to understand the fine line between being honest and saying way too much.
Your interview will be mainly about your past, so trying to avoid the subject altogether will do more harm than good.
Therefore, whenever the moment comes about, there are a few tips you can use to explain your criminal record and still have a chance of getting the job.
In a 2009 study, approximately one-third of Americans have been arrested by their 23rd birthday, with a large majority of those arrests being nonviolent. While these nonviolent crimes are no threat to society, it still may show employers liability, which they will do anything to avoid. This eventually leads to difficulty in obtaining jobs and leads to re-incarceration later in life. This why finding a job that you can stick with shows other employers that you have learned from the past and moved on. Here are a few laws that pertain to the criminal history and background checks:
Request a Free Consultation
Civil Rights Acts of 1964
While this law deals mainly with discrimination, it also pertains to individuals with a criminal history as well. The act establishes that employers can use background checks in hiring decisions whenever the information is related to the job. This is to combat any employers that use someone's criminal history to completely disqualify them from the job.
Equal Employment Opportunity Commission (EEOC)
The EEOC states that criminal records can be incomplete. There are also many mistakes within criminal records, such as inaccuracies and other jurisdictions that overlap. This allows individuals with a criminal history to have equal opportunities when it comes to being hired.
Knowing this information can be extremely beneficial when interviewing for a job, but before you even get your foot in the door, you have to answer the dreaded criminal history question.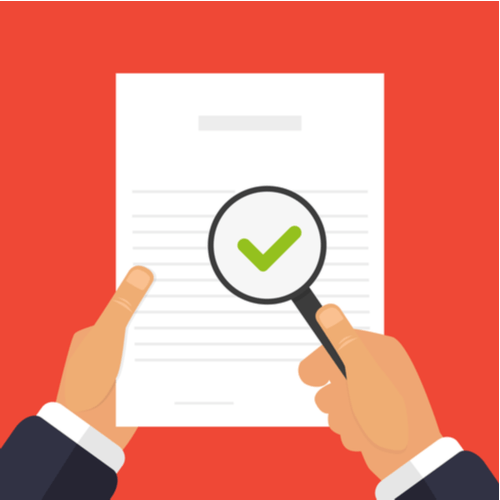 Handling the Job Application Criminal History Question
Filling out the criminal history section of the job application is a must because if left out and your employer finds out, it can mean the automatic dismissal of your application. This also can depend on when your conviction or arrest took place, which is why it is important to know the dates that are important before filling out an application.
Request a Free Consultation
Now, although they're more than likely will be a criminal history question, read the question thoroughly; the question could pertain only to arrest, convictions, felonies, or even misdemeanors. Then figure out if it is just a yes or no question. If it is, you do not have to share the story on your application. If it is not, be honest, but you do not have to share details. Anything considered dishonest to your employer can easily be located online and will lead to dismissal of your application.
Write an Effective Letter About Your Criminal History
There are a few tips you can use to write an effective explanation letter about your criminal history:
Do Not Make Excuses
Blaming the arrest on anyone else but yourself just shows the employer that you have a tendency to not take accountability. Even if the arrest was not completely your fault, take the blame for your portion. This is a much more professional and righteous path to take.
Keeping It Brief
You do not have to go into full detail about everything that happened in the situation. Just give a brief summary of what happened and how it pertains to you. Going into detail about the situation may present the misconception that you are glorifying what happened and are somewhat proud of it.
Stress That You Have Changed
The past is the past, and stressing how you are not the same person can really show the employer that you have changed or want to change. Stress that you have learned from the experience and are looking forward to a positive future.
Along with writing a letter about your criminal history, using online reputation management can aid in getting rid of any personal information about you online.
Using Online Reputation Management (ORM)
A criminal record usually means a mugshot, which is plastered all over the search results for your name. Online reputation management (ORM) can help with removing a mugshot from the busted newspaper (and many other sites) and allow you to present your best foot forward with employers. For more information on online reputation management needs, contact us!
Request a Free Consultation
In 2018, almost everyone has access to the internet whether it is via a smartphone or on a computer at home. While uploading photos to Facebook or Instagram may be fun, you need to keep in mind that everyone in the world now has access to your photo(s). It is essential to maintain a high level of security while writing or posting online.
Let us break down the top reasons why we feel you need to keep your personal information private. Personal reputation is how you are perceived by the world as an individual. It is the first thing anyone thinks about you when they hear your name or see your photo online. We all know that one friend that posts on Instagram 10x a day and updates his/her Facebook status regularly. You begin to form opinions about individuals that you have never even met by the way they carry themselves online. While most of this is under your control, you need to be cautious of what others do with that information you are publishing.
Request a Free Consultation
Top Reasons Why Should Keep Your Personal Information Private
In this digital era, we are utilizing more online applications to manage our everyday lives. Ensuring your social media accounts and banking information is secure is not difficult if you follow some easy to learn steps. Identity theft is when an individual unlawfully obtains personal/private information about someone in order to impersonate them (mostly for) financial gain.
You can avoid these cyber-attacks by using different passwords on every website. This the most simple and effective way to stop identity theft. Many individuals use one or two passwords for everything. This is great for yourself and so you can remember but what happens when a hacker finds that one password, they now have access to everything!
Therefore, creating passwords that are alpha-numeric with at least 12 characters is the way to go. If you use letters, numbers, and special characters there are over 1 Trillion variations the hacker will need to attempt. Making this task nearly impossible and in turn, safeguarding your information for good. Change your passwords every couple of months.
The next step you should take to keep your personal information private would be to opt-out from any and all background reporting databases. These sites report your exact address, links to your social media accounts, and even friends and family members.
Removing yourself from these 40+ sites will make the task of finding your personal information even more difficult for any hacker. Lastly, make sure you constantly monitor all of your accounts for possible discrepancies. By monitoring your accounts, you will know instantly if something is wrong as you can resolve the issue before it gets bigger.
Future Job Opportunities
Next, sites like Facebook, Instagram, and Twitter are morphing into your "second resume". This is where potential employers can get a good sense of your personality, an easy way to gauge if you are the right fit for their company. Unless your profile is private, refrain from posting political or religion based posts as this may hinder any job opportunities that come your way in the future. Do not walk into your next interview blind, review your social accounts prior to applying for a position to have the best chance of getting the job.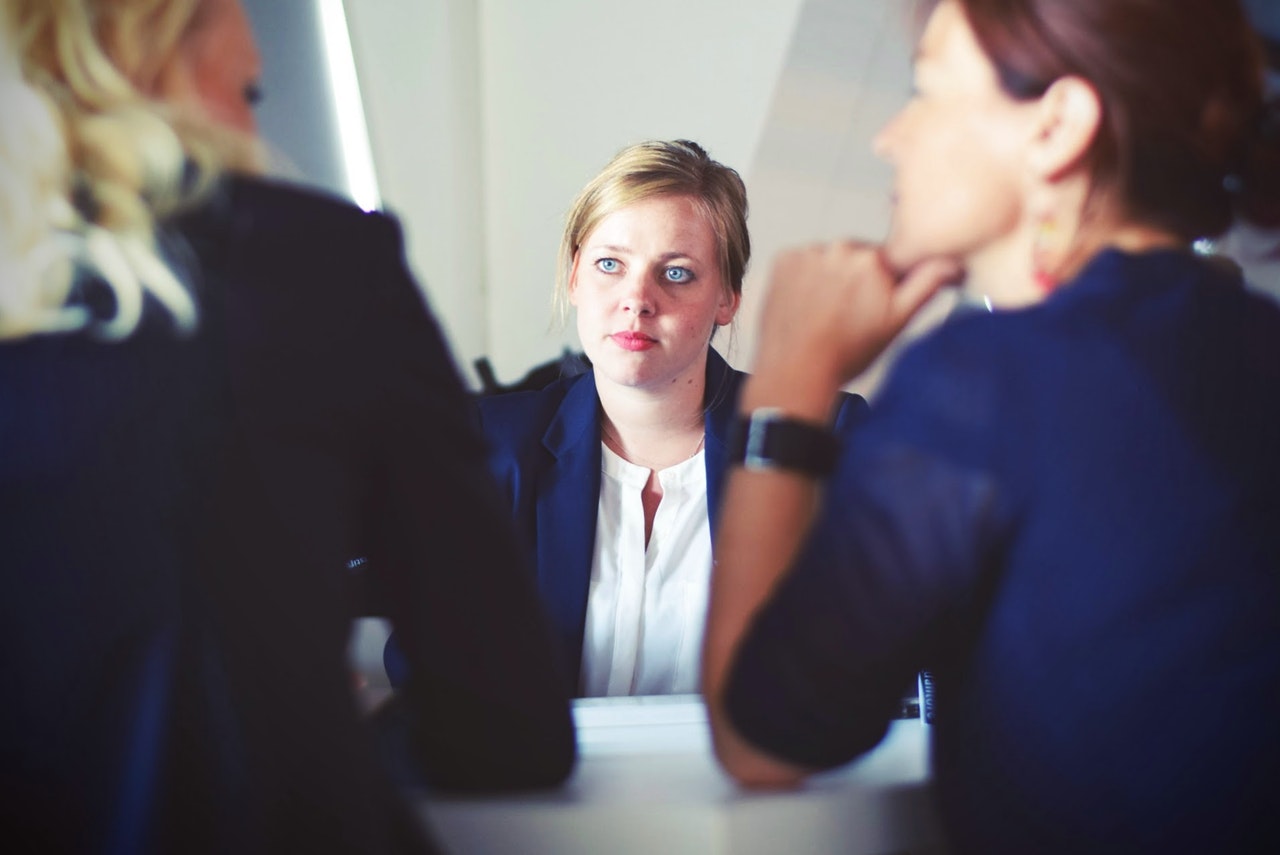 Credit Scams
This may seem fairly straightforward for many millennials, however, for the older users of the internet, this is very important. When you are online, there are some easy indicators you can see to instantly reassure you that the site you are on is secure. Most importantly find out if a site is 'secure'. This is simply done by looking at the website address. When you type in Google.com, there is an https:// placed before the web address. This is the SSL telling you this site is secure "https://. If there is no 's' that site is not secure.
As we start to drift away from cash to plastic credit/debit cards this opens new doors for cyberhackers. When setting up your cards, again make the passwords unique and change them monthly. In addition, use a PIN nobody can guess. This means to refrain from using addresses or birthday! As annoying this can seem it will benefit you in the long run by making yourself almost invincible to cyber attacks. Next time you are visiting your bank ask them about setting up secondary privacy questions, this will automatically lock someone out after too many wrong attempts.
Closing Thoughts on Keeping Personal Information Private
Nowadays it is very tempting to use every feature that social media offers, like the location for instance. Keep in mind that you are literally telling people where you are at that exact moment. These actions leave you prone to not only identity theft but other attacks like a home invasion! Your personal address does not have to be on Facebook, even if there is a field for it. Start by reviewing the privacy policies on each website and take every measure you can to safeguard your personal information. Be smart when you are online, we live in a very transparent world, therefore keeping your information private is imperative. Call us if you see something online you disagree with, we can help.
If you are seeking more information on how to remove articles from the internet check out our recent blog!
Request a Free Consultation
By definition, fraud means a wrongful or criminal deception intended in financial or personal gain. In other words, you cannot trick somebody into doing business with you under false pretense. Fraud prevention is the efforts made to combat this criminal activity to ensure your personal information is safe. Some of the most popular forms of fraud include; financial statements, asset misappropriation, larceny, healthcare/insurance, and consumer fraud. Many individuals are unaware of fraudsters even when they are right in front of them. Make sure you know your options in case you, unfortunately, become a victim. Do not make the mistake of not caring now.
Request a Free Consultation
Why Does Fraud Prevention Matter?
Fraud prevention is crucial for any business. Security risks or financial crimes may leave many corporations vulnerable to such fraudulent schemes. It is important to have a plan intact that is ready to combat fraud when needed. Constantly monitoring and improving detection features makes this process a lot easier for many businesses. It is imperative that you locate and eliminate these issues from the start. Waiting until it is too late might be your business' demise. Here are some of the best free online reputation management tools.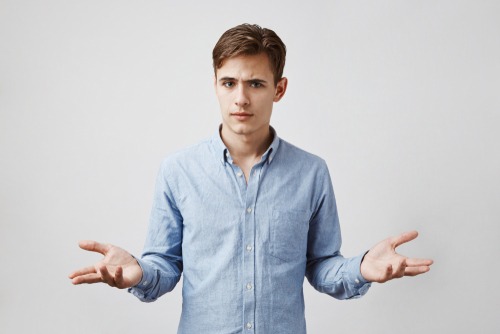 Know Thy Enemy
In 2018, the digital world is booming. Having said that, this gives a large opportunity for thieves and hackers to steal your information. It is crucial to learn as much as possible about an individual before you do business with them. Start by reaching out to previous clients they have worked to get a better sense of their credibility. See if there are any news articles about the CEO. Another viable option is to take a look at the reviews for that specific business. Review sites like Yelp, TripAdvisor or the BBB are excellent resources when determining if someone is reputable or not.
Secure Payment Methods
Nowadays, with various secure payment vendors, it is nearly impossible to see fraud occur here. Merchants such as Authoize.net or Payline Data grant the ability to process payments safely knowing you are protected. Once the payment information is entered and processed, the card information is gone for good. The only three entities that see this information would be you, the customer and the merchant account. Another popular platform for this type of solution is PayPal in my opinion. However, there are several other routes you can take, another popular choice is  SquareUp.com.
SquareUp caters and works for any size company, no matter if you make under $250,000 annually or more. If you operate in the field of food, health, retail, or service and repair we highly recommend you check out this option. Why? Because you can not only process cards online but you can actually swipe their credit card at the time of purchase.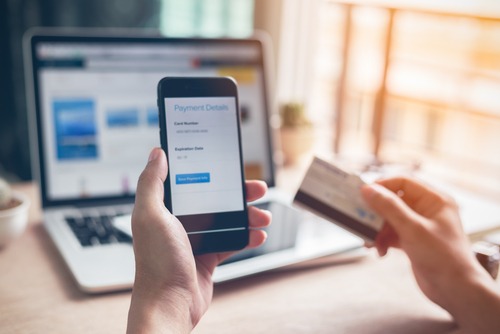 Safeguard Personal Information
The best example of a business being infiltrated is the impersonation of top management, especially CEOs. Nobody wants to make the CEO wait so when employees receive an email request from "their boss" many will answer without asking a single question. Fraudsters love to prey on administrators or secretaries as they have access to most of the important information. DO NOT provide any financial credentials unless you are paying for something. In addition, be overly cautious if somebody you currently work with is asking questions about the information they should already have. Phishing is another popular tactic in an attempt to retrieve information such as passwords or account numbers.
Monitoring
It is important to constantly monitor your accounts to ensure there is no fraudulent activity going on. By reviewing monthly/quarterly statements this will show you right away if anything suspicious is going on internally. There are many types of different software you can download/purchase. LifeLock, partnered with Norton Antivirus handles anything and everything to do with data breaches. Lifelock allows users the ability to freeze accounts at a moment's notice so you are fully protected. How you appear online, or how popular you are may determine how frequently these attacks occur.
Call GuaranteedRemoval.com today if you are struggling with combatting fraudulent activity online. We offer an extensive list of services and solutions such as content removal, monitoring and credit restoration. It is time you finally start focusing on what counts, your business. Let our professionals handle any efforts made to minimize your chance of a cyber attack. If you are not careful you could make matters worst trying to resolve any issues on your own.
Request a Free Consultation
Protecting Criminal Records From Harming Your Reputation
Protecting your reputation is challenging enough, but protecting your reputation with a criminal record can seem nearly impossible. Customers, employees, and even colleges are able to locate information about you online that can threaten potential opportunities. This happens all too often, as people are denied work or scholarships due to a controversial mistake in their past. This is why it is vital to develop a defense for your reputation and make sure you have your best foot forward online. Therefore, here are some ways to protect your online reputation even with a criminal record. Land that job you have always wanted.
Request a Free Consultation
How ORM Methods can Protect Your Reputation
Your criminal record is more than likely one of the top results for your name, but what if there was a way to push that further down the list so users will not find it as easy? Fortunately, there are a few ways you can do this and effectively control what others are able to view about you. Here are a few ways to protect your online reputation:
Create Social Media Platforms –

When you search for someone's name on Google, some of the first results are usually their Twitter or Facebook page. These pages let you control the information available about you, which enables you to present a positive image.
Boost Positive Pages

– The more visits to a positive page, the better. Consistently visiting negative pages will only boost those and push positive ones further down. Therefore, updating information often (on pages you control) and visiting other positive pages about you is advantageous.
Use SEO

– This is by far the most beneficial method to control your online reputation. This process is conducted by developing pages that rank when people search for your name. Whether the pages are for your business or your own personal use, the more pages that you are in control of the better.
Hire an Online Reputation Management Firm – Criminal records can be tricky and take a while to overcome. Reputation management firms enact a strategy in which they can quickly eliminate viewership of your criminal record.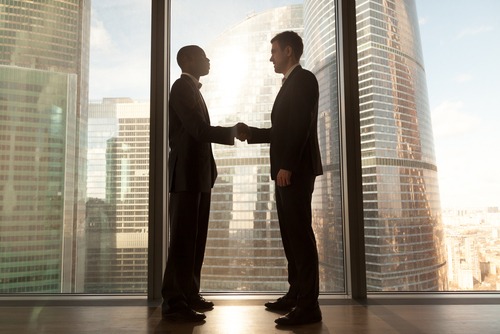 Develop a Plan to Protect Your Reputation
The internet is either your best friend or your worst enemy. Which is why it is extremely important to manage your online reputation. Many people find content about them that they wish to remove online.  But they are simply unable to due to lack of control over the pages. This is where online reputation management can save you or your business from the threats of negative content.
Implementing a strong and solid reputation management plan works to successfully remove negative content from the entire internet. What are you waiting for, contact us now!
This analysis will help you and your company undercover any issues when dealing with both internal and external strategies and ideas. Making sure you have a clear understanding of what a SWOT analysis is important. Please note "SWOT" is an acronym for Strengths, Weaknesses, Opportunities, and Threats. Let us break this down a little more for you.
— Pessimism leads to weakness, optimism to power —

Strengths
:
These are the first key indicators you want to look out for, so grab a piece of paper and a pen. Write down everything that helps your company, inside and out. Any expertise on the topic you are providing clients with or maybe your website is designed at a higher degree making competitors appear obsolete. Maybe you have the lowest prices!. In addition, if you have a strong and productive work environment that could be considered a strength as well. Anything you feel makes your company better should be listed in this category. Focus on building trust.
Weaknesses
:
Now it is time to make a list of the negatives or the opposing sides to your strengths list. As many hey experience a lack of resources and knowledge and this can be detrimental to the overall success or online reputation of your company. Having a poor customer experience is never the goal to make sure your employees go above and behind to ensure a client is happy, poor communication can be the end of you. Pay attention to what could possibly hurt you and start devising plans on how you can rectify this, otherwise known as "opportunities".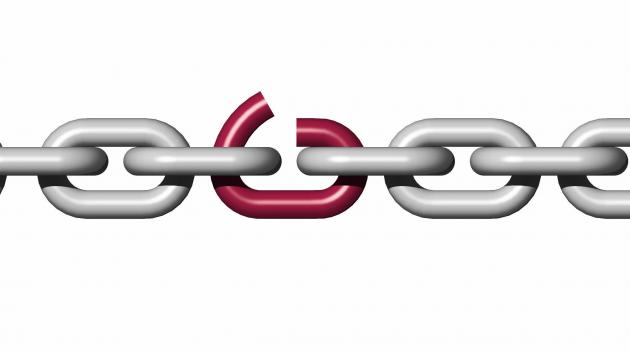 Opportunities
:
Once you have sat down and compiled a list of strengths and weaknesses it is now time to look at your opportunities. This is more of an external focus as you will come to learn. Creating a powerful networking system can assist in many ways. The generation of ads will increase your sites visitor volume and that shows Google and others that people are interested in the content you write about and/or what you provide. Other ways to look at opportunities include:
Creating a new niches

Leveraging a new product or service
Threats
:
Lastly, it is now time to evaluate your potential threats (internal/external). Examples would be a competitor is outranking your website online or clients are starting to take interest in other sites over yours. Make sure you keep your information up-to-date, nobody wants to read outdated information. If you do this correctly, you can turn this into a strength quickly. Your threats should consist of all things that can and will harm your company.
Request a Free Consultation
Why should I use a SWOT Analysis?
As a business owner or blogger, you need to know what is affecting your website and how. A SWOT analysis is designed to better help you identify and understand key issues or benefits. This should not offer solutions but simply a list of influencing factors.
After you have completed your SWOT analysis you will have a better grasp of how you can better utilize your resources. Vice versa, you can also pinpoint useless issues you are currently spending time with and reallocate that effort to a more important threat or opportunity. You will start to see operations work smoother as you will be dealing with lesser risk once you have a generalized idea of where you stand amongst your competitors.
What to do After Performing an Analysis.
Once you have listed all of your components within your SWOT analysis it is time to sit down with your team and discuss solution possibilities. Begin by pointing out your strengths and how much power you actually have on the internet. Now take those positives and see what threat you can better improve upon. Going over your options on a monthly basis is a great start. During your performance meetings just go around the room asking everybody what they like or dislike. Taking care of your internal efforts has positive repercussions.
Call us today to see what options you have. One of our very knowledgeable advisors can design a plan perfect for you. Now it is time you know more about your company. Be in the know and act quickly.
Request a Free Consultation