36 Hotel Industry Statistics in 2019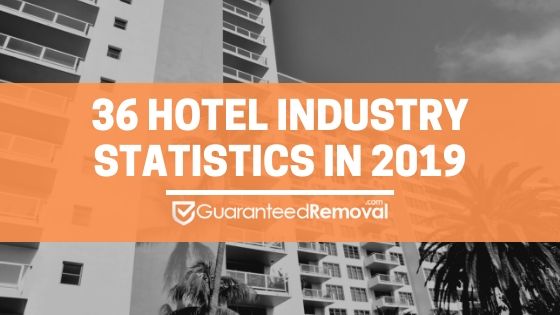 Here are the hotel industry statistics you need to know in the year ahead. 
To persevere in the aggressive hospitality industry, hotel owners and management require a powerful reputation that draws in a steady flow of new clientele. One of the greatest methods to achieve this is to handle your business' online consumer reviews.
The subsequent hotel industry statistics reveal how online reviews and search results can further assist to improve your hotel in 3 primary methods.
Request a Free Consultation
Getting Potential Guests to Notice You
According to these 5 hotel industry statistics, most individuals plan out their vacation or travel arrangements online. Therefore a large portion of their research when booking entails reading a lot of online reviews. 
Consequently, if your hotel has an inadequate online reputation, with little to no reviews, potential tenants may overlook you and decide to select another hotel with more positive reviews. 
Some techniques to get more reviews to involve claiming your profile on review platforms, habitually asking for more consumer reviews, as well as making it as simple as possible for your tenants to post reviews.
Nearly 70% of Americans begin preparing a trip by doing an online search.

81% of people often or perpetually read online reviews prior to booking a hotel.

52% of people would rarely book a hotel that has zero reviews.

96% of tourists believe reviews are an essential part of examining a hotel. 

79% of people will look through 6 and 12 reviews before booking their stay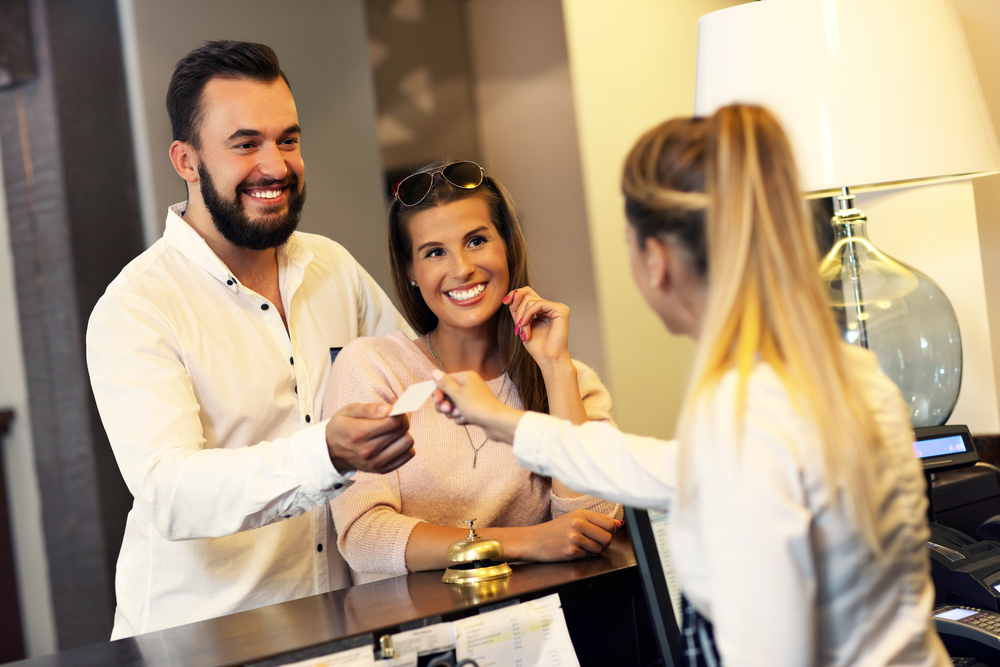 Hotel Industry Statistics: Gaining Consumers' Trust
These statistics show that reviews are an influential form of social proof. 
People feel they can believe you if you accumulate high star ratings and provide polite answers to previous tenant reviews. Doing so shows that you care about providing your customers with the best possible experience during their stay.
This also highlights your hotel's openness and originality.
When choosing between 2 comparable properties, 79% of consumers are more likely to book a hotel room with a higher star rating.

Customers will appreciate guest ratings over a hotel's brand  72% of the time.

88% of tourists won't even contemplate hotels with a star rating of fewer than three stars. 

32% of likely guests eliminated they thought of particular hotels with a star rating of fewer than four stars.

80% of people believe hotels that reply to tenant reviews worry more about their customers.

85% of individuals say a hotel's friendly answer to an online review enhances their impression of it.

Consumers who answer online reviews earn 12% more reviews and see an average increase of 0.12 stars.
Helping You Earn More From Each Booking
This collection of statistics exposes the connection between your reputation and your bottom line. Unsurprisingly, customers are prepared to spend more for a better quality hotel trip, and the price they are willing to pay undeviatingly resembles the level of star rating that a particular hotel has. 
Additionally, you should make sure future tenants and guests can see a plethora of positive online reviews. One way to do this is to attach a URL link to consumer feedback on your website. 
You can additionally distribute powerful customer feedback on your social media profiles. So, when other individuals search for your hotel's name, they can quickly locate lots of actual word-of-mouth recommendations regarding your property.
Guests will pay 24% higher fees for a hotel with a 3.9 star-rating over another that's rated less. 

Guests will pay 35% more for a hotel with a 4.4 star-rating over another hotel with only a 3.9 rating. 

When a hotel increases its online rating from "fair" to "great," they can potentially see their website CTR (click-through rates) increase up to 4%.

If a mid-scale hotel increases its reputation score by 1%, the profits available per room can increase to roughly 1.42%.
Hotels have the ability to upcharge each room by 11% (standard fee) for every additional 1 star added to their overall star-rating.

76% of hotel guests are ready to spend higher fees at a hotel with better online review scores. 

In recent years, TripAdvisor's online reviews and reputation score controlled approximately $546 billion in travel spending.

Over 90% of tourism and accommodation business owners think online reviews are amongst the three most significant determinants influencing the future of their business.
Miscellaneous Hotel Industry Statistics
90% of consumers read online reviews before visiting a business.

90% of consumers read less than 10 reviews before making purchases

Online reviews have been shown to impact 67.7% of purchasing decisions.

84% of people trust online reviews as much as a personal recommendation

74% of consumers say that positive reviews make them trust a local business more. 

Every one-star increase in a Yelp rating means a 5 to 9% increase in revenue.

82% of Yelp users said they typically visit Yelp because they intend to buy a product or service.

80% of consumers will change their mind about making a purchase due to negative information online.

85% of tech buyers read up to 10 online reviews before making a purchase.

B2B buyers complete 57% of the purchase process before ever engaging with a vendor

93% of consumers find user-generated content helpful when making purchase decisions.
The Power Of Search Results
91% of online adults use search engines to find information on the web.

65 percent of people see online search as the most trusted source of information about people and companies. That's a higher level of trust than any other online or offline source.

Nearly 50% of US adults who Google themselves say the results aren't positive.
Impact On Business Revenue
Businesses risk losing 22% of business when potential customers find one negative article on the first page of their search results.

Businesses with two negatives on the first page of search results risk losing 44% of its customers.

If three negative articles pop up in a search query, the potential for lost customers increases to 59.2%.

Have four or more negative articles about your company or product appearing in Google search results? You're likely to lose 70% of potential customers.

Nearly half of U.S. adults said they have Googled someone before doing business with them.

45% said they have found something in an online search that made them decide not to do business with the person.

56% have found something that solidified their decision to do business with the person.
Additional Information
If you would like to learn more about how we can assist you in cleaning up your search results and restoring your online reputation, please fulfill the contact form below. One of our knowledgeable reputation specialists will present your options and explain every step along the way.
Request a Free Consultation