Are your branding mistakes costing your business? Learn the top branding mistakes and how to avoid them. 
You're building an online brand, which means you're trying to dominate your target market and rise above your competitors. You believe you have all of the right tools, but for some reason, your online presence is not as large as you wish for it to be.
This means you are making some of the common branding mistakes that businesses around the globe have made when they first began building their online brand. These mistakes are prevalent amongst newcomers to building their online brand and can hurt their credibility and authority online, which is why it is so crucial to avoid these branding mistakes. Without further adieu, here are seven mistakes to avoid when building an online brand.
Request a Free Consultation
The most common branding mistakes to avoid when building and monitoring your online brand include the following:
1. Not Standing Out
Why do you think that companies like Apple, Facebook, or Twitter stand out among the crowd? This is because they were some of the first companies to do what they were doing. Instead of modeling other businesses and competitors, they took their own approach and did their best at becoming different from everyone else. Instead of attempting to blend in with the crowd, try to stand out and become something unique.
Internet users love to boast about finding the newest application, product or service online. By differentiating yourself from industry standards you can put your company on the map quickly.
Many business owners examine what their competitors do, and simply mimic those strategies. They think, "Well if this company is succeeding while using this method, I will simply emulate what they're doing and succeed as well!", sadly this is often a direction for mixing into the group, instead of standing out.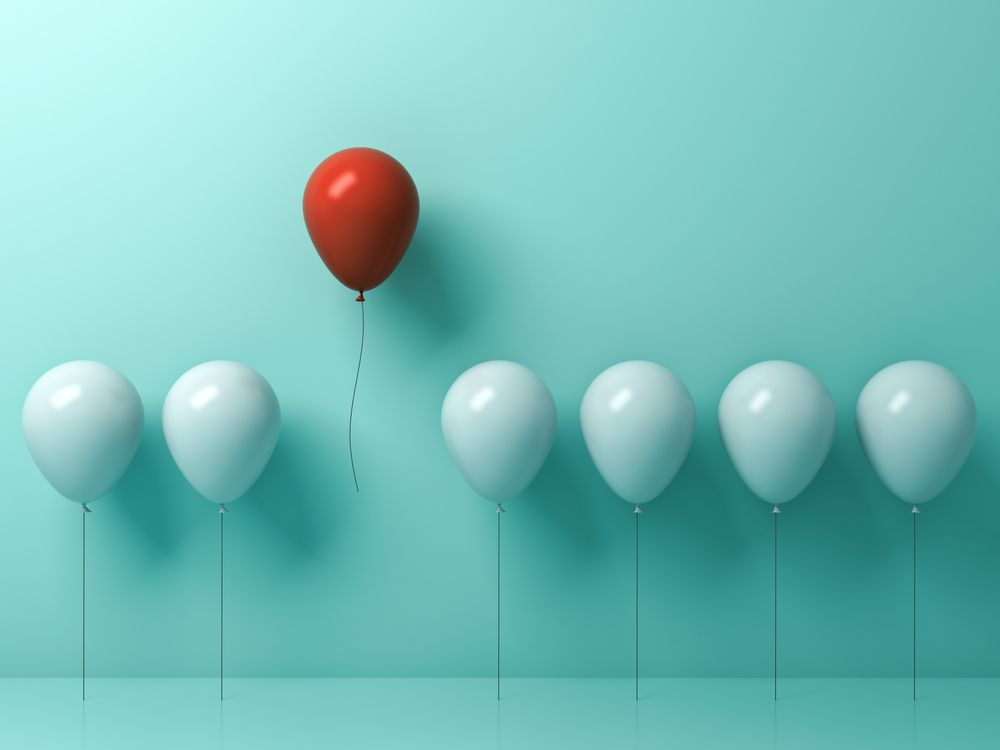 2. Inconsistency
Consumers do not like to feel like they are confused about what you have to offer. Confusion can usually lead to consumers being distrustful and ultimately steer them away from your brand. For example, if one day you are posting updates on Twitter about how you are empathetic about a certain situation, and then the next day completely changes your tone to something more angry and harsh, then your followers will be extremely confused on what you are really feeling. This is why making sure that what you post is consistent and reliable and easy for your consumers to understand will steer them toward you instead of away.
In addition, remain consistent by always posting at the same time throughout the day. This creates further engagement as after awhile individuals will go onto Facebook at 5 pm because they know you will be posting new content. They want to see what is new with you and what new products/services you may have to offer.
Learn how on how to effectively grow your brand and combat negativity by learning how to remove articles from the internet.
3. Branding Elements & Value Don't Match
You want to make sure that your colors, fonts, voice, etc. are all consistent with your values and overall what your business stands for. It is important to make sure that your branding elements and values match up to make sure that your consumers do not get confused about what you have to offer.
Believe it or not, if your branding colors do not match up with what you have to offer, this can deter individuals from purchasing from you due to the uncertainty of what your product really may be. Matching branding elements and values are key for building your online brand.
4. Losing Your Cool on Social Media
This happens quite frequently today and can cost companies tons of business. If the owner (you) of a company is seen online tweeting or posting racial slurs, arguing with consumers, or dishing out insults to competitors, it may cause customers to avoid doing business with you in the future.
I know it sounds like something most people would know not to do, but at the moment it can be hard to reason with yourself why you should avoid this. Overall, interacting with consumers in a negative way (especially online) can just lead to customer loss and hurt you more than anyone else. Therefore, avoid losing your cool on social media!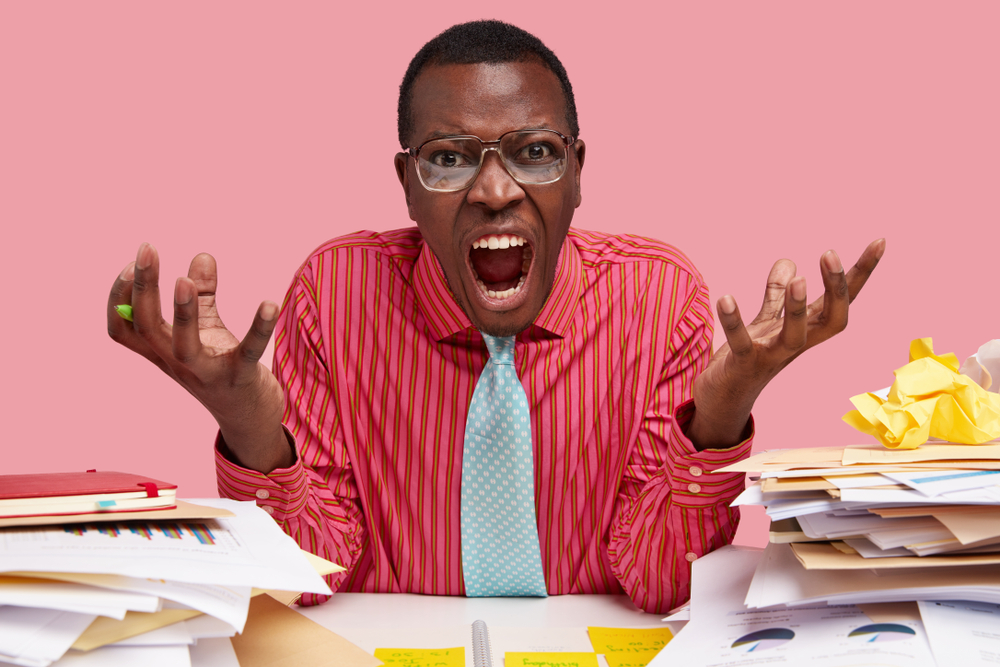 Request a Free Consultation
5. Not Monitoring Online Views
It is essential to monitor your online views when trying to build your brand. When consumers are trying to find a company to do business with or buy a product from, they usually will look to the reviews to see what others have to say.
If you are not monitoring your reviews online, you are not only not viewing what positive things customers are saying about you, but also not viewing what customers dislike about your business. Also, you are leaving these customers without a response from you. When you leave a response, it shows consumers that you are working to improve your business and your product.
Overall, monitoring your reviews online will aid your business by developing more consumer insight and locate the aspects of your business that customers can do without.
6. Customers Can Not Find You Online
If customers can not find you online, of course, you are not going to be able to improve your personal brand. If your social media platforms and website is not properly optimized for your customers to be able to find you easily, then you are missing out on significant opportunities, followers, traffic, and leads for your business.
You need to ensure that when someone Google's your business name that you are on the front page (preferably the first result) and that you are able to easily be found. Read more about Google reputation management!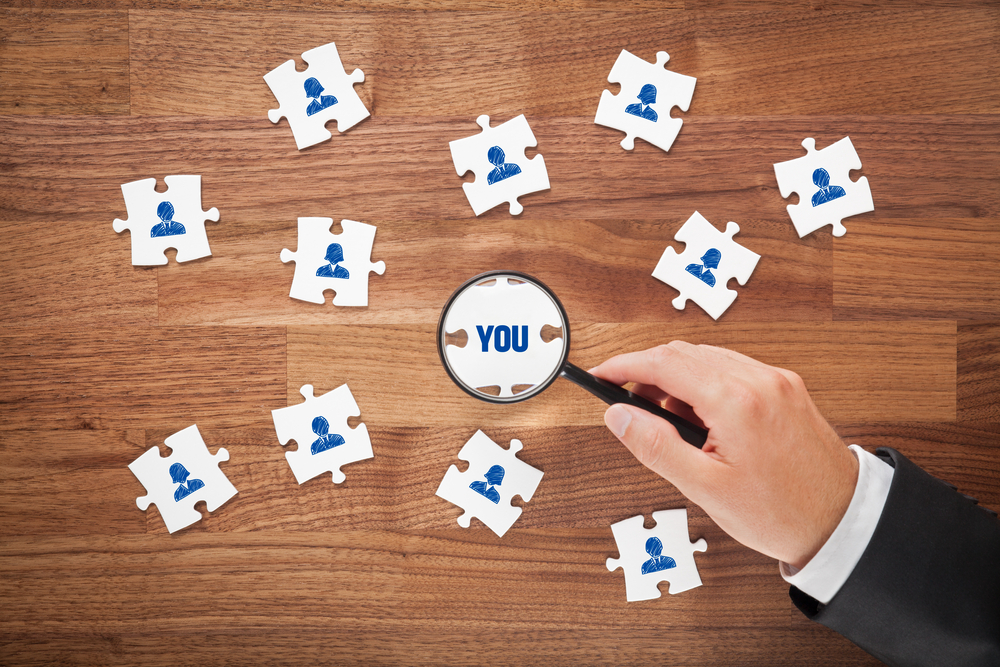 7. Not Monitoring Mentions of Your Brand
If you are unaware of what people are saying about your business online, then how can you address any feedback or potential concerns? Staying on top of what people are saying about you online will ensure that you are immediately available to people that have any questions.
You can make sure and always be aware of what people are saying about you online through utilizing tools such as Social Mention, Hootsuite, and Google Alerts.
Another way to manage and control your online presence is through the utilization of online reputation management. Online reputation management has become a key component within businesses that wish to improve their overall online presence and further build their brand online.
Online reputation management can also remove personal information from Google that comes up about you or your company online and ensures you to have a positive online image to your future employers and consumers.
Guaranteed Removal – Contact Us
Guaranteed Removal (GR) is an online reputation management company that works around the clock to effectively eliminate any negative information about you online. Online reputation management is key for businesses that wish to take control of their online presence.
GR can adequately enable you to do the following:
Establish a positive online reputation
Remove or Suppress any negative content related to your business
Learn how to generate more positive online reviews
Take your online reputation into your hands and make sure that you are presenting the most positive image of yourself online. Click for more information on online reputation management mistakes!
Request a Free Consultation
What is Your Reputation Score?
Your clients are continually talking — yet would you say you are tuning in?
Decent notoriety focuses on a sound brand, which implies you are dependable and give outstanding client experience. Negative reputation? Development stagnation and income misfortune are unavoidable side-effects of working in the business. However, it is about how you overcome adversity that sets you up for success instead of failure.
Do you know your reputation score? You can't respond to this inquiry precisely without access to refined client information, in light of the fact that your reputation score has little to do with your (one-sided) view of your image. Your clients are the ones who drive your score, with their online reviews, feedback, and communication. With a couple of words, they can either support it or tear it down.
You have critical command over your reputation online — as long as you are checking your Reputation Score and utilizing the information to improve your clients' encounters.
Determining Your Reputation Score Yourself
Your Reputation Score reveals to you whether your online nearness is aiding or harming your mission. It fills you in as to whether you would:
Pass an on the web/internet based life individual verification

Come up short an on the web-based life individual verification

Exceed expectations in an on the web/internet based life individual verification

Our Reputation Score is the main innovation that precisely scours the whole web to coordinate your pictures, internet-based life, Google results, and more against a known database of warnings and strengthening factors that businesses use to screen you. Your Reputation Score resembles a FICO assessment for your computerized impression.
Like a FICO assessment, your Reputation Score can run from "Poor" to "Astounding". Your genuine score best out at a limit of 800. Individuals with higher scores are factually bound to win profession openings than individuals who have lower scores.
Ways to Improve Your Reputation Score?
Furthermore, what can you do for free and at home to work on improving your online reputation score? How can you start to make a positive impact on your name when others are searching for you.
Aside from things such as your credit score, your reputation score can sometimes easily be skewed or spiral out of control. But the good news is there are many things you can do to restore your reputation is its former glory.
Just like businesses have online reviews, individuals can utilize networks such as social media to voice their side of the story in order to give their readers some background knowledge about them before jumping to any rash conclusions.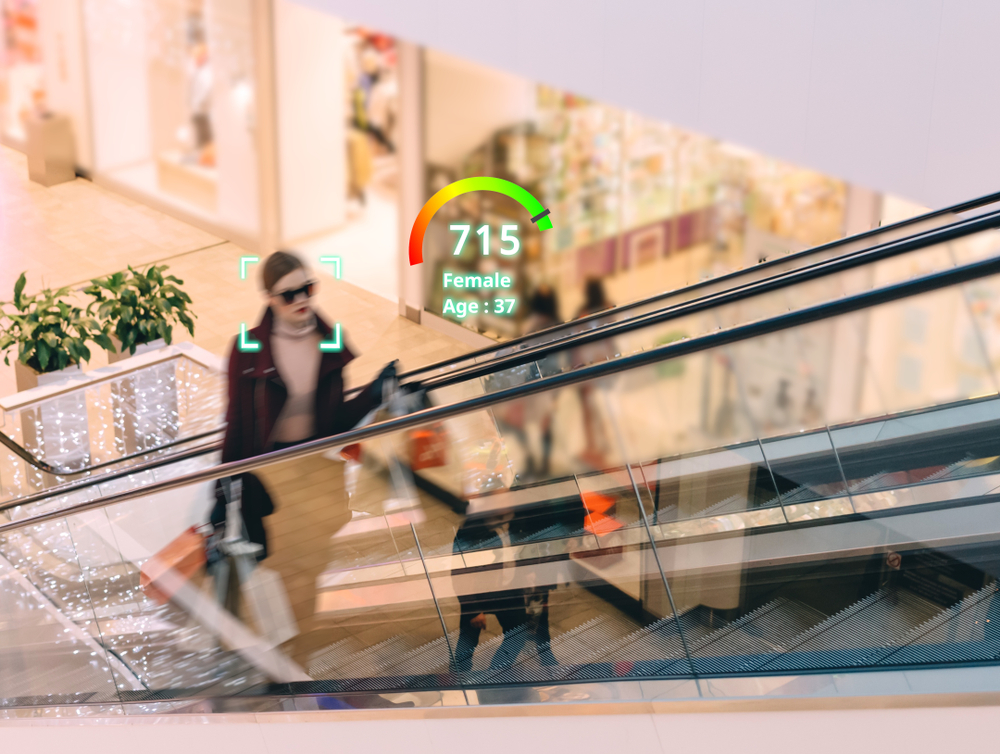 Most individuals assume that it is impossible to keep constant control of their online search results when in reality (if you are not a celebrity) minimal efforts can alter what shows on Google, Bing, or Yahoo.
Here are the top 4 tips we recommend so you can start to create a positive image for yourself online and improve your overall reputation score.
1. Improving Your Google Search Results
Start by researching yourself. Act as if you know nothing about who you are.
What type of impression do your search results give? Are they positive? Is there anything at all?
After doing some thorough research you can either compile a list of the websites that mention your name or you can simply start to create new content yourself!
By using content creation sites such as Canva.com you can easily design beautiful artwork that you can share on social media! Sites such as Facebook, Twitter, YouTube, and Instagram tend to high favorably on Google so don't be shy. Share, share and share as much quality content as you can.
However, make sure your name is included somewhere on the post in order for Google to match it accordingly.
2. Online Reputation Management Campaigns
You can hire online reputation management or content creation agency such as GuaranteedRemoval.com.
Our specialists can handle anything from removing negative or unwanted content from Google, Bing, or  Yahoo. To creating personalized exact-match domain websites to showcase your talents, guaranteed to rank highly on each search engine.
The point of online reputation management campaigns is of course to improve your existing reputation score. So if you are interested in learning more about how we can help you, please fill out the form below and we will reach out to you as soon as we can.
Request a Free Consultation
3. Create a Personal Brand
Are you looking for a new job, new home or possibly giving online dating a shot? If so, creating a personal brand for yourself is absolutely imperative.
Not only will you stand out and increase the number of positive search results about yourself but you are also showing future employers or business connections that you take pride in yourself and your work. You go the extra mile to showcase it.
Watch this short video below to get a better understand of how you can begin to develop a personal brand that works best for you.
4. Dive into Social Media
We live in a digital era where individuals spend an average of 10 hours per week on their smartphones or laptops/computers. Facebook alone has an active user base that well exceeds one billion people.
In the past people who chose whether or not it was "worth it" to create social media accounts however now (unless you want to live off the grid), it is important that you not only create these various platforms but post on the monthly, weekly or even daily.
By putting out more and more positive (self-published) content about yourself you are slowly but surely working to improve your overall reputation score online.
Here are the Top 10 social media websites you should create a profile on as soon as possible:
Facebook

WhatsApp

YouTube

FB Messenger

Instagram

QQ

Tumblr

Twitter

Quora

TikTok
How We Can Help Better Your Reputation Score
Begin by focusing on any slanderous substance in reference to your name and amend the circumstances in an auspicious way. On the off chance that you didn't post a photograph of yourself and might want it removed, our team of removal specialists has the capacity to remove the data effortlessly.
Call us today at 833-873-0360 to talk with a proficient SEO specialist. We offer campaigns for anybody, regardless of the spending we will do everything possible to guarantee your reputation score is positive.
All in all, GuaranteedRemoval emerges from the pack on account of our restrictive monitor programming. No hazard and high reward seem like a formula for success. We anticipate talking with you soon.
Request a Free Consultation
In 2018, almost everyone has access to the internet whether it is via a smartphone or on a computer at home. While uploading photos to Facebook or Instagram may be fun, you need to keep in mind that everyone in the world now has access to your photo(s). It is essential to maintain a high level of security while writing or posting online.
Let us break down the top reasons why we feel you need to keep your personal information private. Personal reputation is how you are perceived by the world as an individual. It is the first thing anyone thinks about you when they hear your name or see your photo online. We all know that one friend that posts on Instagram 10x a day and updates his/her Facebook status regularly. You begin to form opinions about individuals that you have never even met by the way they carry themselves online. While most of this is under your control, you need to be cautious of what others do with that information you are publishing.
Request a Free Consultation
Top Reasons Why Should Keep Your Personal Information Private
In this digital era, we are utilizing more online applications to manage our everyday lives. Ensuring your social media accounts and banking information is secure is not difficult if you follow some easy to learn steps. Identity theft is when an individual unlawfully obtains personal/private information about someone in order to impersonate them (mostly for) financial gain.
You can avoid these cyber-attacks by using different passwords on every website. This the most simple and effective way to stop identity theft. Many individuals use one or two passwords for everything. This is great for yourself and so you can remember but what happens when a hacker finds that one password, they now have access to everything!
Therefore, creating passwords that are alpha-numeric with at least 12 characters is the way to go. If you use letters, numbers, and special characters there are over 1 Trillion variations the hacker will need to attempt. Making this task nearly impossible and in turn, safeguarding your information for good. Change your passwords every couple of months.
The next step you should take to keep your personal information private would be to opt-out from any and all background reporting databases. These sites report your exact address, links to your social media accounts, and even friends and family members.
Removing yourself from these 40+ sites will make the task of finding your personal information even more difficult for any hacker. Lastly, make sure you constantly monitor all of your accounts for possible discrepancies. By monitoring your accounts, you will know instantly if something is wrong as you can resolve the issue before it gets bigger.
Future Job Opportunities
Next, sites like Facebook, Instagram, and Twitter are morphing into your "second resume". This is where potential employers can get a good sense of your personality, an easy way to gauge if you are the right fit for their company. Unless your profile is private, refrain from posting political or religion based posts as this may hinder any job opportunities that come your way in the future. Do not walk into your next interview blind, review your social accounts prior to applying for a position to have the best chance of getting the job.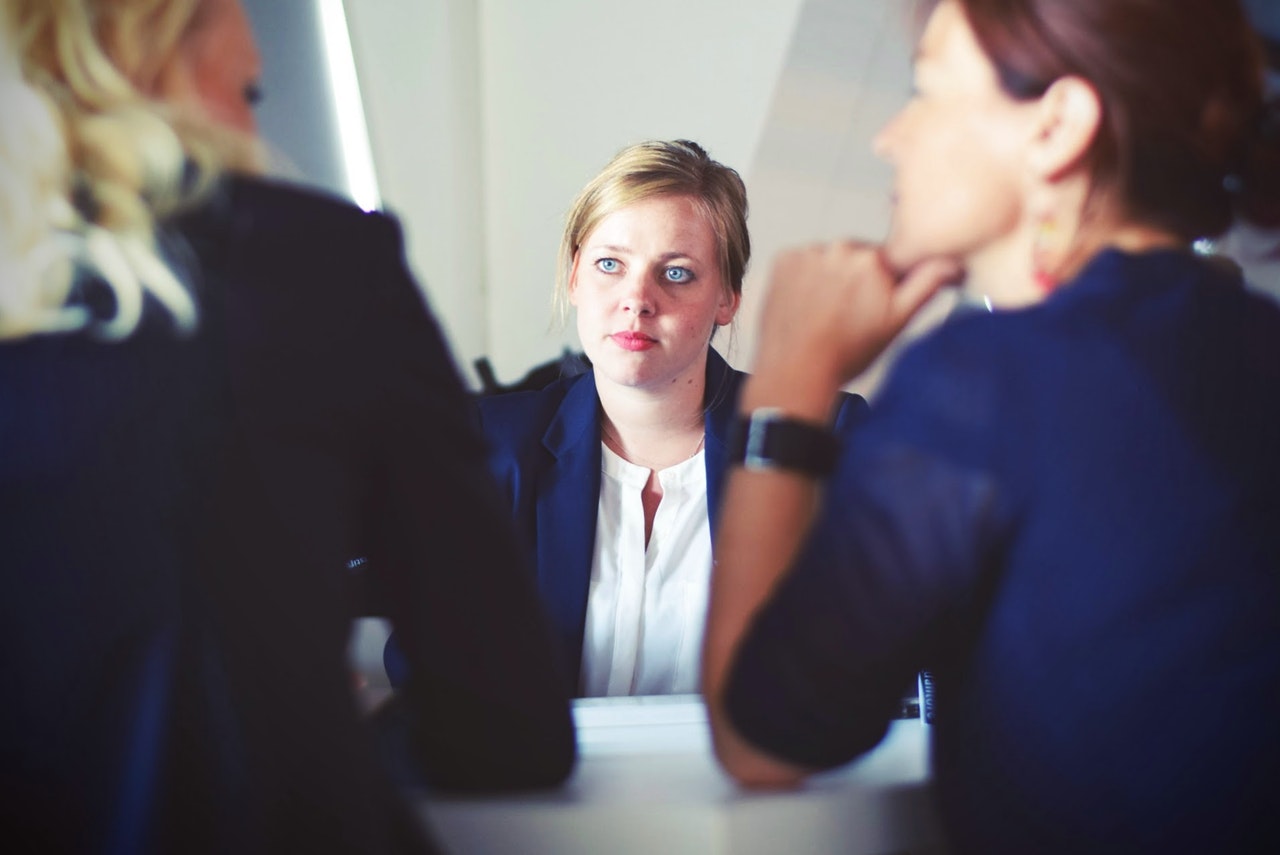 Credit Scams
This may seem fairly straightforward for many millennials, however, for the older users of the internet, this is very important. When you are online, there are some easy indicators you can see to instantly reassure you that the site you are on is secure. Most importantly find out if a site is 'secure'. This is simply done by looking at the website address. When you type in Google.com, there is an https:// placed before the web address. This is the SSL telling you this site is secure "https://. If there is no 's' that site is not secure.
As we start to drift away from cash to plastic credit/debit cards this opens new doors for cyberhackers. When setting up your cards, again make the passwords unique and change them monthly. In addition, use a PIN nobody can guess. This means to refrain from using addresses or birthday! As annoying this can seem it will benefit you in the long run by making yourself almost invincible to cyber attacks. Next time you are visiting your bank ask them about setting up secondary privacy questions, this will automatically lock someone out after too many wrong attempts.
Closing Thoughts on Keeping Personal Information Private
Nowadays it is very tempting to use every feature that social media offers, like the location for instance. Keep in mind that you are literally telling people where you are at that exact moment. These actions leave you prone to not only identity theft but other attacks like a home invasion! Your personal address does not have to be on Facebook, even if there is a field for it. Start by reviewing the privacy policies on each website and take every measure you can to safeguard your personal information. Be smart when you are online, we live in a very transparent world, therefore keeping your information private is imperative. Call us if you see something online you disagree with, we can help.
If you are seeking more information on how to remove articles from the internet check out our recent blog!
Request a Free Consultation