5 Steps to Dealing with Bad Yelp Reviews
Featuring your company on Yelp, along with other online review sites is an essential part of the online advertising process. However, every time a negative review begins to spoil your small business, what can you do? What steps can you take when dealing with bad reviews on Yelp leading into 2020.
You've established your small company and proudly begun to promote it on the internet. You have established a website and you have started to construct your profile on lots of different online platforms such as Yelp! The internet's most notorious review website, and a few months later, out of nowhere, a horrible review. How is this possible?!
As a business owner, it is normal to want to protect your business at all costs. However, what happens when you do not control the content? How can you fight to remove a bad review on Yelp yourself? Is it even possible?
In short, removing content (especially reviews) online is no easy feat. Most of these review platforms have detailed disclaimers most business owners skip past while setting up their profile. One of these is that Yelp has full discretion of what reviews prompt for your business.
Suffering from a bad review on Yelp is like suffering from the plague as any business owner should know. Negative reviews (warranted or not) create an immense backlash on the effected parties' professional and personal life. More often than not, removing a Yelp review is an impossible task as the platform has strict removal guidelines. Heavily favored the consumers of course. Therefore, you must learn how to cope with that negative review.
Request a Free Consultation
1. Denial
"This review does not mean anything. They do not understand what they are discussing. Nobody will see it"
Thinking that a bad Yelp review is no big deal is an understatement to say that least. 9 out of 10 consumers tend to browse online reviews before making a purchase online. If you are a local business or boutique a 1-star review could end up costing you 9% in revenue compared to having a positive rating. The first phase is always to hardest, however, if you keep the end in mind you can see past this short-term obstacle knowing you can earn more positive reviews in the near future to make up for it.
2. Anger
"They do not understand what they are referring to? They are out to undermine me and my organization."
As a business owner, you must come to understand that not everybody is going to love you or your business. That is just the simple fact of the matter. You cannot please everyone. But you can make the most of those happy potential customers. So always remember to remain optimistic as you grow. Take the negative comments and reviews to heart but turn them into constructive criticism. These can be things you can learn to improve on in the future. Think of your angry customers as your fuel or motivation, as long as you are being productive towards the business.
3. Bargaining
"Perhaps if I contact Yelp! And clarify the situation they will get rid of the negative feedback for me?!"
At the end of the day, Yelp does not care about what happened. If you can disprove the review and show Yelp it is fraudulent they may review the case. However 9/10 times, they will tell you to contact the customer to make amends. Meaning you must get that individual to update/edit the review themselves.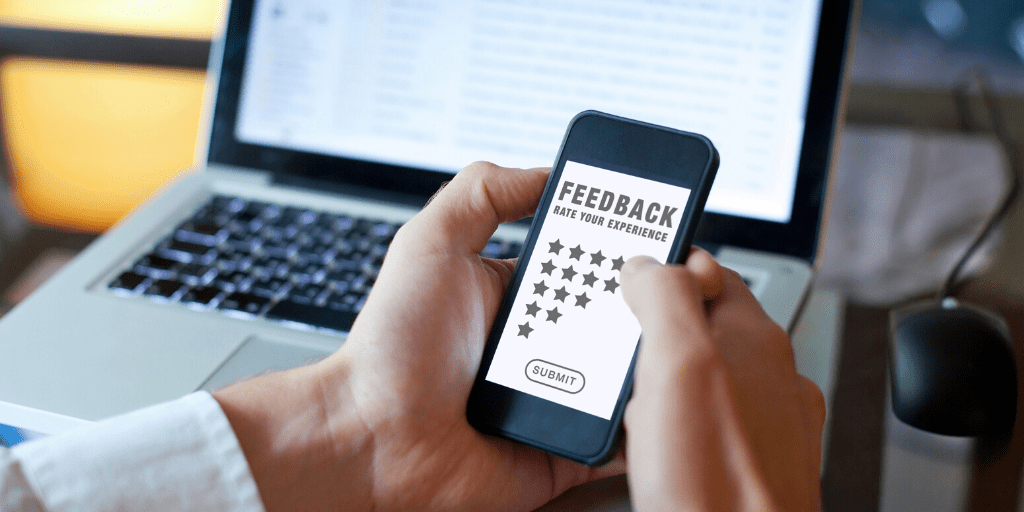 4. Depression
"My company is over! Nobody could ever purchase anything from me. I need to just pack up and move to some other state."
Yes, negative reviews are costing your business revenue at the end of the day. However, know that this obstacle is temporary and not permanent. If you consistently work towards generating positive reviews with your new customers and clientele you can balance out the negative review. Giving up is never the answer, just because a single individual didn't like your goods/services it no reason to throw it the towel. Think about how many happy customers you served. Remember they always say, people will always leave a negative review but rarely a nice one.
Request a Free Consultation
5. Acceptance
"People will always hate on successfully people – I am bound to find a mixture of positive and negative reviews."
Acceptance is a hazardous spot to find yourself once you cycle through the five phases. The truth is, poor reviews can certainly affect your small business, particularly among 30-45-year-olds. Millennials and Gen Xers, the emerging set of maturing customers with raising earnings, rely heavily on internet reviews prior to making buying decisions based on recent market study. A proactive response to negative testimonials is the secret to turning negative testimonials into a great thing for your company. This is the best thing you can do for your business.
"A Good Thing" – That's a Joke Right?
No, we are not joking. In traditional marketing, companies spent plenty of effort and money attempting to accumulate honest opinions on their products and services. This way they can operate to optimize their business to be better and more powerful. Now, the web offers feedback for us at no cost. It is public, but nevertheless the advice useful.
Turn Lemons into Lemonade
1. Inspect the Validity of the Review
This is an arduous measure particularly in the event that you've got a great deal of pride in your small business. Which the majority of us do. Just take a deep breath and step out of yourself for an instant and calmly analyze the review for the positive and negative points.
2. Conduct an Internal Business Audit
Typically, if you are experiencing several bad reviews on the internet, you have got a problem with one of those three P's that has to be fixed.
3 P's of Marketing
Price
Placement
Promotion
That is when you're able to use these online reviews as a chance to boost your small business. Obtaining bad reviews about your service or product? Maybe your product/service is faulty – if so, take time to return to the drawing board and create serious basic alterations. Are your rates are too large? See if there are any similarities amongst the negative reviews.
Consumers seldom complain about reduced rates. Perhaps you miscalculated your cost positioning dependent on the competition. Complaints about merchandise delivery or customer services? Your merchandise placement/distribution desires a tune-up. Time to look at your general distribution version and execute new training.
3. Responding to Bad Yelp Reviews
Do not let your poor testimonials burn a hole into your online reputation. Websites such as Yelp as well as consumer testimonials on places such as Amazon.com are there to provide transparency to the customer. Show your customers that you saw their feedback by responding publicly in a calm and respectful way. Address the matter and how you want to solve it. Always take the conversation offline if possible.
The majority of people will be impressed with your willingness to socialize and discover a solution. By responding you are not only showing the disgruntled customer that you genuinely care about pleasing them, but you always show your potential audience that you are a good person.
Online reviews are part of the new age in advertising. Make the most of the additional vulnerability and enjoy the outcomes.
Request a Free Consultation
There are thousands of websites dedicated solely to giving people the opportunity to review products, services, businesses, and even individuals. If a negative review or comment appears on one of those sites, it can feel like a personal attack. However, while it is never nice to be criticized, it is important to remember that you can turn something negative into something that is positive.
When people complain, they do so because they want to be listened to. The worst thing you can do, therefore, ignores them. This implies to both the person who posted the negative information and those who read it that you do not care about them or their experiences. You must learn, therefore, to respond in an appropriate and thoughtful manner. Doing so will enable you to turn a negative into something positive. Research has shown, in fact, that a simple response can turn a negative business review into a positive in 33% of cases.
Request a Free Consultation
How to Turn a Negative Review into a Positive One
The first thing you have to do is respond and respond as quickly as possible. The more quickly you are able to address things, the more manageable the situation will become. Ensure that you have all the relevant information on hand and start by clearing up any misunderstanding that exists. Make it a personal response that shows you have effective customer service policies in place.
To do so, you must ask important questions. This also gives you an opportunity to really learn from what went wrong so that it doesn't happen again. Your questions should be open-ended, enabling people to express what they really want to see. If anything isn't clear to you, ask for clarification.

Always remember that the customer is always right. Even if they are wrong in the reasons for their complaint, their feelings are justified and you must take responsibility for that. Customers expect businesses to be accountable for what they do and say. Hence, you should not pass the buck or shift the blame, but immediately acknowledge that you could have done better. Doing so will give you the greatest opportunity of retaining the disgruntled customer and of showing others that you truly care.
Statistics of Negative Reviews 
Another thing that you have to remember is the fact that someone complains means that they are loyal and responsive. Statistics estimate that, for every complaint that is left about you online, eight complainers kept quiet. This is further evidence of the fact that your customer simply wants to be heard. And it also means that, when you address the issue, you are also addressing all those people who did not take the time to complain.
You also need to make sure that you actually solve the problem. If your customer has a genuine complaint, you can simply put things right. If the complaint is not genuine, you can still offer something to make them feel better. Simple things such as offering a discount on a future purchase or free postage and packaging mean a lot.
Do you know your removal options? Learn how to remove online reviews like the pros.
Negative Review Outcomes
Last but not least, you need to learn from what has happened. This is perhaps the most positive thing that can come out of a negative review. It is a chance for you to see how you could performer with an outsider's perspective. It is a chance for you to demonstrate to the world that you are willing to change and that you are happy to listen to anything your customers suggest. Negative feedback, as such, is an opportunity for progress that shouldn't be missed.
A negative review is, at its core, a negative thing. However, receiving one is an opportunity rather than an attack. It is a chance to do better and to improve so that more customers will appreciate you and what you do. Responding in a polite and professional manner to all reviews is a great way to retain the complaining customer and to show to others that you truly care. That said, wherever possible, do try to have the conversation in private. Publicly, only ask the customer to get in touch directly. Struggling with negative articles instead of reviews? Learn how to remove articles from the internet with a few easy tips from our team.
Request a Free Consultation
Reviews and declarations from your current customers are exceptionally vital for your business, and especially it's online reputation. 
People can compose online reviews (good or bad) for you whether you are marketing goods or services. 
Any online recommendations and reviews act as substantial proof that you are effective and valuable and worth working with or purchasing from. 
Furthermore, it is necessary that you realize that you are the only individual who can't leave/post an online review or a testimony for your business. 
This would most likely damage the trust built between your business and the potential audience that you've worked so hard to build thus far.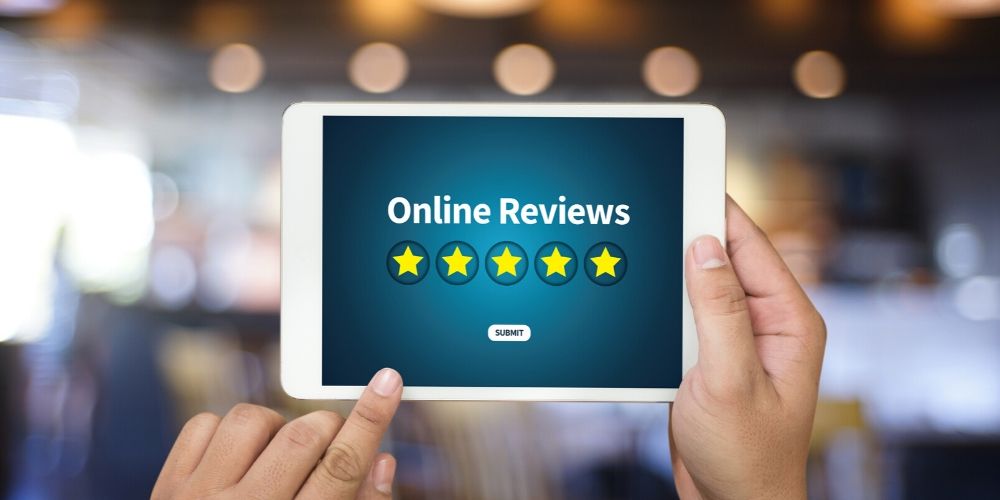 Request a Free Consultation
Monitor Search Engines For Social Mentions
If you are anything like most people who have the plan to purchase something from someone else.
You will need to understand what others have said and how they think that their experience went prior to even considering your business. Did their expectations match reality?
If a large percentage of online reviews or client testimonials are negative, consumers will most likely buy elsewhere online. 
Think about it, if you saw two businesses with the same good/service but one had favorable reviews… which one would you choose?
If that other business has a higher level of positive online reviews and testimonials, your customers will most likely want to order from the latter.
Depending on the industry of specific business vertical you operate within, depending on how saturated your business market is, obtain a single bad review has the capability to ruin a local business for good.
There are essentially two popular misconceptions that a person can make when he or she is about to purchase something. Especially when it is online since it is easy and convenient. 
Companies Need Reviews & Consumer Testimonials
Furthermore, when we talk about reviews and testimonials whether positive or negative, as a business owner you should be working 24/7 to curate new business reviews. 
New potential customers will appreciate these resources compared to a company with no reviews.
Sometimes the only way to prove yourself to an indecisive customer is to provide them with positive reviews showcasing your business' abilities. 
It is that simple. 
One simple way to advertise and showcase your online business reviews for leverage is by creating posts on your social media featuring your positive reviews.
Most business owners do not realize how influential online business reviews are for growth. 
So if you are a business owner with no reviews, we suggest you pick up the phone and contact some of your previous customers.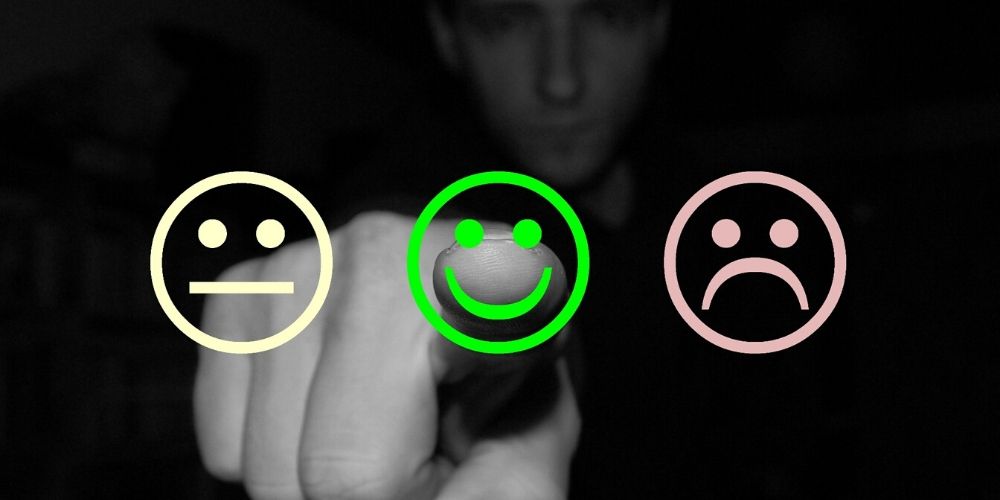 After you work to generate reviews across a plethora of review sites, make sure you give your team access as well. The more hands-on-deck the better on a situation such as this.
So what do you go about this?… The answer is organization.
Sustaining High-Levels of Organization 
In order to keep generating an increase in new business from online business reviews you must stay current. It is important that you do not get too complacent or comfortable. 
A lapse in online business reviews generated could leave potential customers wondering what happened. Why hasn't this company received any new reviews in months?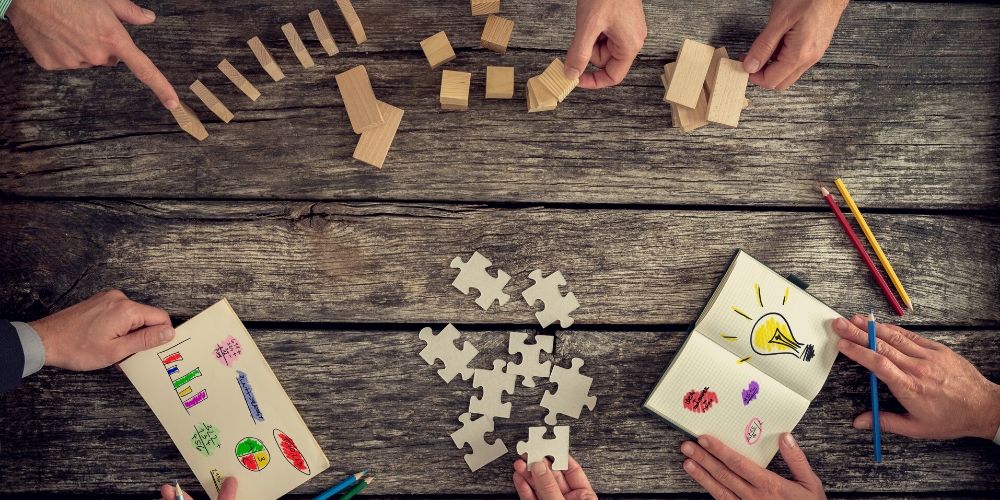 Leverage Online Business Reviews by Responding Quickly
Let's be real, if you provide a quality solution you will presumably receive an influx of positive star rating reviews.
However, mixed in with the positive reviews are probably a small number of negative ones as well. 
When dealing with negative online business reviews, it is imperative that you act quickly. 
For example, if you receive a bad Google review you can respond to rectify the situation in a timely manner.
At the end of the day, as business owners, you hate negative reviews. 
However, a negative review online can teach you more about what people really think about your company, employees, or even you as an individual.
Request a Free Consultation
Optimize Marketing Efforts Based on Custom Metrics, KPIs & Analytics 
Learning how to analyze your own data online can benefit you in uncountable ways. By reviewing your online analytics, you can learn who your target audience really. 
This allows you to create buyer personas on a more detailed scale to improve your marketing efforts. 
You can target people you know are interested instead of individuals who may leave negative remarks. 
There are a variety of online tools such as Ahrefs, SEMrush, and MOZ that allow you to do a deeper dive into what your insights truly mean. 
Your data analytics will showcase where you should make improvements. 
For example, you could add follow up emails to your marketing mix in efforts to generate new reviews for recent customers. 
It is crucial that you hold your finger to the pulse of your business, never get comfortable.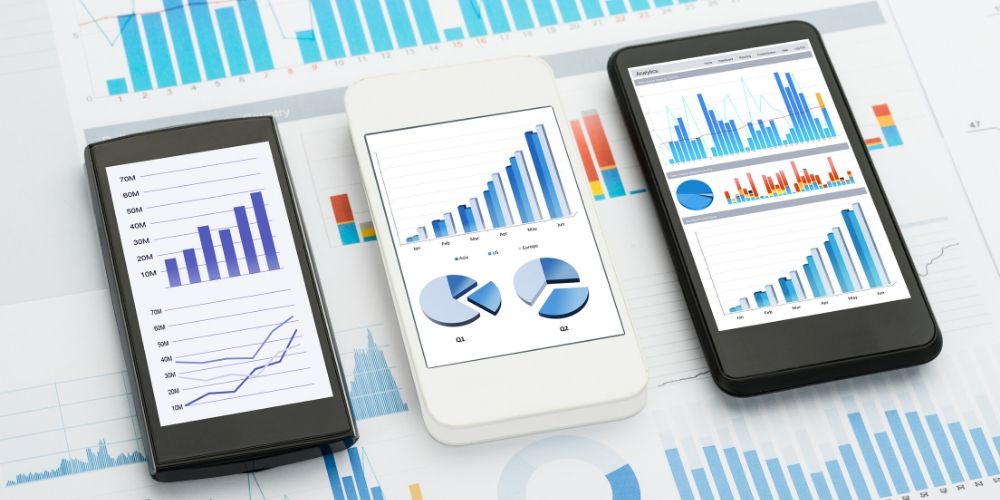 Increase Leveraging Capacity By Boosting Total Online Business Reviews
If you go the traditional route, as most businesses do, you have probably not invested much into getting or leaving reviews online. 
Most small businesses just hope that if they perform quality customer service, their good reviews reflect this.
However, in this digital age consumers turn in Google for everything. That even include where they want to go for dinner.
Having online business reviews will not only increase your visibility but it will also give you added credibility, boost your professional reputation, and provide you with value-added brand exposure.
Wrapping Up: Leveraging Online Business Reviews For Growth
Online business reviews and testimonials are important to your brand's future prosperity. 
Online customers might do extensive research on the various products and services before even deciding to visit their location or online store. 
This is where the implementation of enriched data snippets and customer review listings come into play.
So if you feel that you haven't been capable of collecting enough online business reviews don't worry this is a long process. 
Users are more likely to review a small business online after poor customer experiences moreso than if they had a pleasant experience.
How you leverage your online business reviews will depend on how much repeat business you achieve or how much you increase new traffic for your business (both online or in-person, if applicable).
Online business reviews are one of the only ways that a person will determine whether or not to they want to buy from you.
Users are becoming smarter and smarter each day. You can no longer simply put "Best Company" on your window or on your website without backing it up with proof.
So if you are a business owner struggling to leverage online business reviews currently we can help. 
Please complete the form below to receive a FREE CONSULTATION on how you can work to generate more positive online business reviews today.
Request a Free Consultation