Fighting Bad Yelp Reviews in 2021 (We Can Help)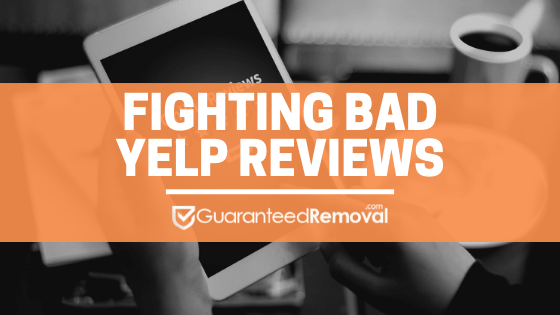 5 Steps to Dealing with Bad Yelp Reviews
Featuring your company on Yelp, along with other online review sites is an essential part of the online advertising process. However, every time a negative review begins to spoil your small business, what can you do? What steps can you take when dealing with bad reviews on Yelp leading into 2020.
You've established your small company and proudly begun to promote it on the internet. You have established a website and you have started to construct your profile on lots of different online platforms such as Yelp! The internet's most notorious review website, and a few months later, out of nowhere, a horrible review. How is this possible?!
As a business owner, it is normal to want to protect your business at all costs. However, what happens when you do not control the content? How can you fight to remove a bad review on Yelp yourself? Is it even possible?
In short, removing content (especially reviews) online is no easy feat. Most of these review platforms have detailed disclaimers most business owners skip past while setting up their profile. One of these is that Yelp has full discretion of what reviews prompt for your business.
Suffering from a bad review on Yelp is like suffering from the plague as any business owner should know. Negative reviews (warranted or not) create an immense backlash on the effected parties' professional and personal life. More often than not, removing a Yelp review is an impossible task as the platform has strict removal guidelines. Heavily favored the consumers of course. Therefore, you must learn how to cope with that negative review.
Request a Free Consultation
1. Denial
"This review does not mean anything. They do not understand what they are discussing. Nobody will see it"
Thinking that a bad Yelp review is no big deal is an understatement to say that least. 9 out of 10 consumers tend to browse online reviews before making a purchase online. If you are a local business or boutique a 1-star review could end up costing you 9% in revenue compared to having a positive rating. The first phase is always to hardest, however, if you keep the end in mind you can see past this short-term obstacle knowing you can earn more positive reviews in the near future to make up for it.
2. Anger
"They do not understand what they are referring to? They are out to undermine me and my organization."
As a business owner, you must come to understand that not everybody is going to love you or your business. That is just the simple fact of the matter. You cannot please everyone. But you can make the most of those happy potential customers. So always remember to remain optimistic as you grow. Take the negative comments and reviews to heart but turn them into constructive criticism. These can be things you can learn to improve on in the future. Think of your angry customers as your fuel or motivation, as long as you are being productive towards the business.
3. Bargaining
"Perhaps if I contact Yelp! And clarify the situation they will get rid of the negative feedback for me?!"
At the end of the day, Yelp does not care about what happened. If you can disprove the review and show Yelp it is fraudulent they may review the case. However 9/10 times, they will tell you to contact the customer to make amends. Meaning you must get that individual to update/edit the review themselves.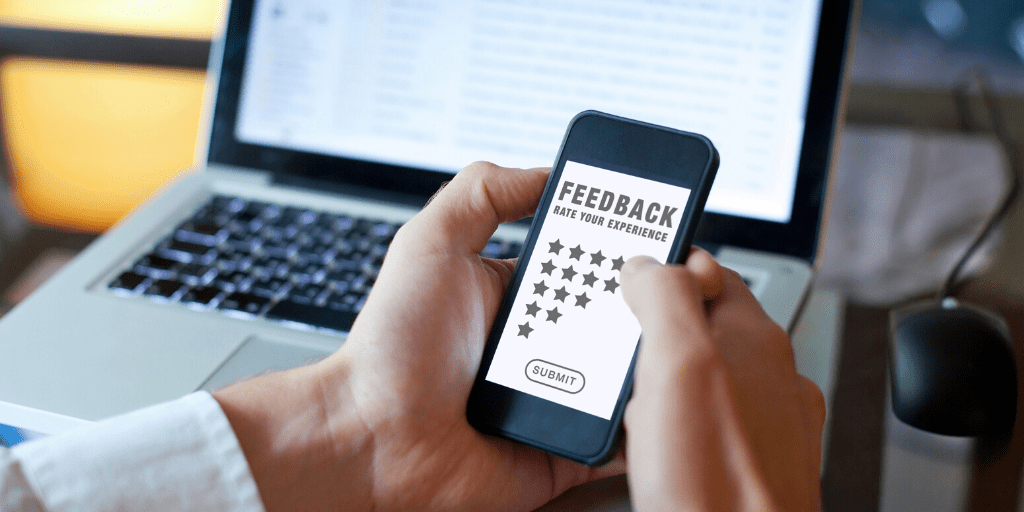 4. Depression
"My company is over! Nobody could ever purchase anything from me. I need to just pack up and move to some other state."
Yes, negative reviews are costing your business revenue at the end of the day. However, know that this obstacle is temporary and not permanent. If you consistently work towards generating positive reviews with your new customers and clientele you can balance out the negative review. Giving up is never the answer, just because a single individual didn't like your goods/services it no reason to throw it the towel. Think about how many happy customers you served. Remember they always say, people will always leave a negative review but rarely a nice one.
Request a Free Consultation
5. Acceptance
"People will always hate on successfully people – I am bound to find a mixture of positive and negative reviews."
Acceptance is a hazardous spot to find yourself once you cycle through the five phases. The truth is, poor reviews can certainly affect your small business, particularly among 30-45-year-olds. Millennials and Gen Xers, the emerging set of maturing customers with raising earnings, rely heavily on internet reviews prior to making buying decisions based on recent market study. A proactive response to negative testimonials is the secret to turning negative testimonials into a great thing for your company. This is the best thing you can do for your business.
"A Good Thing" – That's a Joke Right?
No, we are not joking. In traditional marketing, companies spent plenty of effort and money attempting to accumulate honest opinions on their products and services. This way they can operate to optimize their business to be better and more powerful. Now, the web offers feedback for us at no cost. It is public, but nevertheless the advice useful.
Turn Lemons into Lemonade
1. Inspect the Validity of the Review
This is an arduous measure particularly in the event that you've got a great deal of pride in your small business. Which the majority of us do. Just take a deep breath and step out of yourself for an instant and calmly analyze the review for the positive and negative points.
2. Conduct an Internal Business Audit
Typically, if you are experiencing several bad reviews on the internet, you have got a problem with one of those three P's that has to be fixed.
3 P's of Marketing
Price
Placement
Promotion
That is when you're able to use these online reviews as a chance to boost your small business. Obtaining bad reviews about your service or product? Maybe your product/service is faulty – if so, take time to return to the drawing board and create serious basic alterations. Are your rates are too large? See if there are any similarities amongst the negative reviews.
Consumers seldom complain about reduced rates. Perhaps you miscalculated your cost positioning dependent on the competition. Complaints about merchandise delivery or customer services? Your merchandise placement/distribution desires a tune-up. Time to look at your general distribution version and execute new training.
3. Responding to Bad Yelp Reviews
Do not let your poor testimonials burn a hole into your online reputation. Websites such as Yelp as well as consumer testimonials on places such as Amazon.com are there to provide transparency to the customer. Show your customers that you saw their feedback by responding publicly in a calm and respectful way. Address the matter and how you want to solve it. Always take the conversation offline if possible.
The majority of people will be impressed with your willingness to socialize and discover a solution. By responding you are not only showing the disgruntled customer that you genuinely care about pleasing them, but you always show your potential audience that you are a good person.
Online reviews are part of the new age in advertising. Make the most of the additional vulnerability and enjoy the outcomes.
Request a Free Consultation