Remove Ripoff Report from Google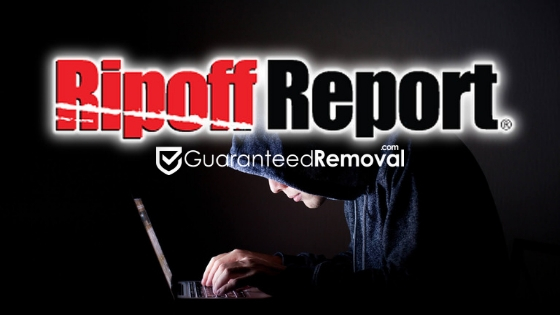 How do you remove Ripoff Report from Google? Our blog team investigates…
Does your business know-how to remove Ripoff Report from Google search results? This infamous website has been known to ruin the reputation of both businesses and individuals.
In recent years as online reputation management begins to grow more each day online users are finding new forums such as these to defame and slander the names of others. Most of the time for no other reason but to cause emotional distress.
Seeing a Ripoff Report on Google as a consumer is one of the highest deterrents there is. Why? Because 90% of Google users never venture past the first page. If all they see is a negative review slamming your business for poor services or bad products that consumer is going to move on to one of your competitors.
There are a few routes you can take when working to either suppress or utilize a ripoff report removal service.
Here are the best 7 ways to effectively get rid of Ripoff Report articles from the first several pages of Google, Bing, and Yahoo. Here at GuaranteedRemoval, ripoff report removal service solutions are a popular selection amongst our clientele. Regardless if you can provide a court order to discredit the web page on rip off reports we will work to delete these posts on your behalf.
If you are interested in learning more please fill out the form below and we will reach out to you within 48-hours or less.
Request a Free Consultation
Who is Ripoff Report & Why Does It Exist?
Infamously known throughout the business owner community, RipoffReport.com is a privately-owned forum based website such as Reddit where consumers can go on (anonymously) and post negative reviews.
The owner of Ripoff Report, Ed Magedson is no stranger to negative feedback as he is the owner of this website. How does he get away with this?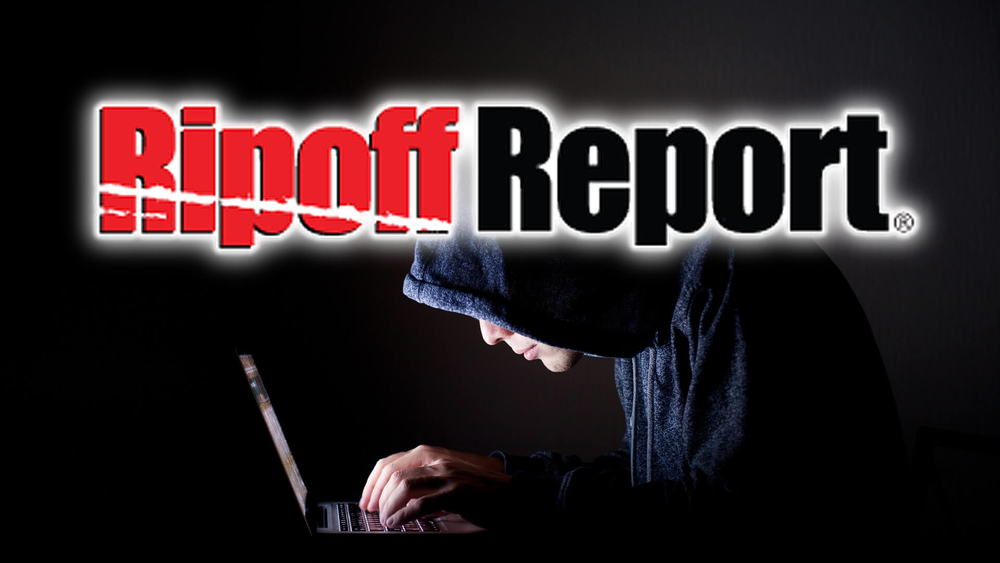 Unfortunately, consumer-based forums such as Ripoff Report are protected under what is known as the Communications Decency Act (CDA). As known as the Telecommunications Act of 1996. Although most people consider the CDA to be unconstitutional. The CDA was created to protect individuals (most importantly children) from seeing vulgar or sexual pieces of content on the internet. Example A, RipoffReport.com.
As previously stated Ripoff Report allows people to post anonymous articles or negative reviews. Get this, they require no proof or facts in order to submit your "claim". This essentially means that anyone and their mother could run to Ripoff Report post 10 articles and potentially run a small business into the ground.
Magedson claims that his website operates the same way Amazon and Facebook do. While that is true the verbiage used within each post would never pass Facebook's guidelines.
They do "request" for an honest post but no nothing to ensure this is done. There is zero fact-checking done. In 2019 we are starting to see competitors playing the dirty game of slandering their competition just to get ahead.
Before we dive into the best 7 ways to remove Ripoff Report from Google search results let's cover the legality of this. When does an honest negative review turn into defamation? And what can you do to protect yourself if this happens to you?
Can Ripoff Report Legally Allow These Posts?
The answer is yes, although there should be preventive measures for some of the reviews and articles that are posted on that website. As a whole RipoffReport.com is not legal doing anything wrong.
As immoral as it may seem, consumers have the right to freedom of speech and Ripoff Report is simply an outlet they use to get their point across because they know the businesses will find out about it eventually.
It was a long time to wait before us here at GuaranteedRemoval.com was able to successfully remove these Ripoff Report articles from Google. In the past, you would have to hire an expensive attorney. Not anymore, lawyers are virtually useless when it comes to Ripoff Report.
At the end of the day, lawyers have no more leverage than you as an individual. Seeing as RipoffReport.com is not breaking any laws there is no need to waste money on an attorney to fight this for you.
Being protected by the CDA protected this website as third-party users are posting the content and not Magedson himself. There are also no editing privileges given once the article is posted so once that individual presses submit there is no turning back.
In the past Magedson refused to edit, update or remove articles. However, in 2019 the game is changing as he has allows several online reputation management agencies the opportunity to pay for removals directly. Although it isn't ideal to pay off a website owner for removal, it is a start and the best option you'll have.
Contact us today to get started on removing your Ripoff Report article. It could be down this time next week! Don't worry we offer a 100% guarantee and money-back if we cannot remove it. We currently have a 100% success rate.
Request a Free Consultation
Steps on How to Remove Ripoff Report from Google Search Results (Top 7 Ways)
Now it's time to dive into how you can work to remove ripoff reports from Google search results. Depending on the method you pick (all have shown success) the timeframes may differ.
If you choosing to work with us, the typical removal timeframe is 24-48 hours or you can work to push or suppress the article of the first page of Google. This is done by publishing tons of fresh content online. Which can take up to a few years depending on your pre-existing results?
Choose to Submit a Rebuttal
After discovering a new article in reference to yourself or your business on Ripoff Report where do you start?
For starters, there is a button within each article that allows the business to submit a rebuttal. This gives the business owner or employee a chance to resolve the situation online before it escalates. There are positives and negatives to doing this.
One benefit of submitting a rebuttal shows other potential consumers that you care about resolving issues with customers who had a poor experience. Depending on the way you respond to negative reviews online can make or break your business.
If you respond in the right manner you may have a chance of the reviewer deleting the post themselves, if they cannot do so sometimes having them "accept" your apology within the comment section can do the trick.
However, the readers must be willing to scroll through the entire page before they see this.
Disadvantages tend to outweigh the positive for this suggestion. We recommend only respond directly on RipoffReport.com is it is your only recourse and you have exhausted all of the options below. One of the biggest repercussions we have seen is that consumers tend to get more aggressive if they feel attacked by your response.
Remember to always remain polite, only state facts and take responsibility for their experience.
At the end of the day, there is nothing you can do to change the mind of certain individuals.
By staying positive and showing that you care and the impact of your Ripoff Report could be less damaging.
Although submitting a rebuttal does not mean anything is removed, it gives you a chance to voice your side of the story.
Incentivize the Disgruntled Customer/Individual
There are various ways you can work to persuade that individual to remove their review or even comment below of how the issue was resolved.
Some of the best ways to incentivize pissed consumers are to offer them a refund, gift cards, free merchandise or services is a form of apology for the poor experience they had.
Remember that just one negative review has the potential to cause a 20% drop in revenue for a company if they rely heavily on online sales or connections.
That is why it is imperative that as a business owner you do everything in your power to eliminate negative reviews or posts from the internet.
Try contacting the consumer first by email and if you receive no response you could always give them a call if that seems appropriate or mail them a tangible letter to their home with a pamphlet of resolution options. This could be gift cards to local restaurants or events they would find worth it.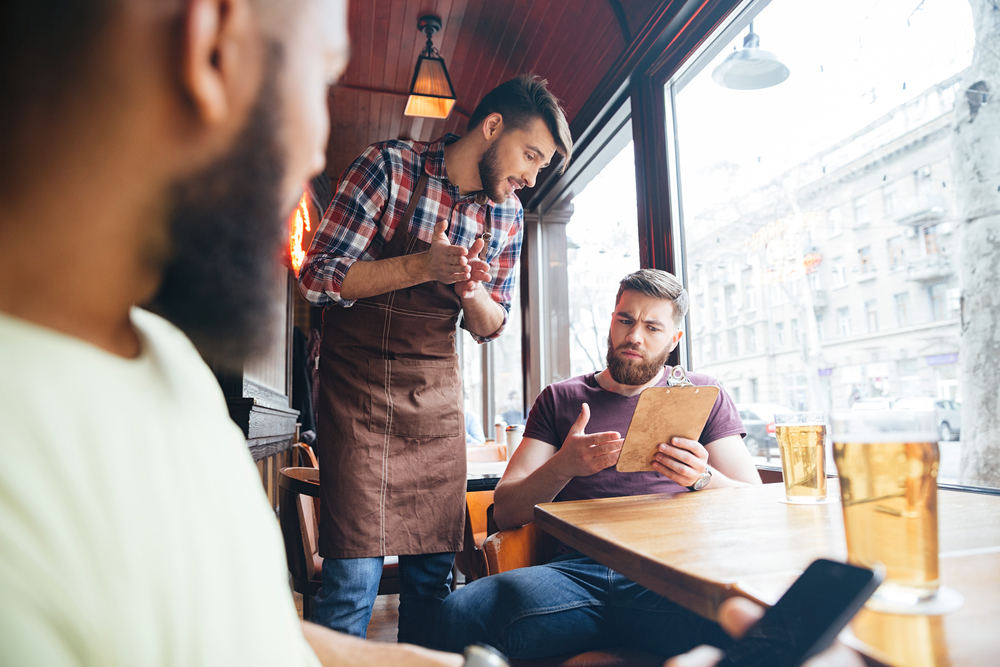 Publish & Promote Fresh Content
When it comes to free methods of altering Google search results you can always turn to self-promotion. Create websites and social media profiles to suppress this article off the first page FOR FREE. Refrain from posting inappropriate content, however, that should go without saying.
Although this process does take the longest, you are building up a great foundation for the name of your business as well as your personal brand.
The best option to start with would be to create a website with the domain name matching the focus keyword in the Ripoff Report. This could be your name or the name of your business however you want to make sure you purchase this website.
We call this an exact-match domain and works wonder in the world of search engine optimization (SEO).
Start by posting 30 blog articles about anything you like. Make sure to mention your name in the article a bunch of times. But remember to keep the text to keyword ratio under 3% of Google may penalize you for "keyword stuffing". Another name for trying to game the system.
Here is the best way to layout your 30 blogs to ensure you maximize your visibility and chances of actually driving minimal traffic to it.
Keep the subject matter across all articles similar to building a niche blog website to increase its performance. (i.e. personal growth, coaching football, making money, or focus on promoting your business' services)
– Response Posts (1500+ words on questions not easily found online)
– Staple Posts (2500+ words on very broad popular subjects)
– Pillar Posts (3500+ words on anything you are interested in)
Not only could this suppress your Ripoff Report from Google search results but you could make some passive income along the way.
Utilize Ripoff Report's Corporate Advocacy Program
Ripoff Report's Corporate Advocacy Program permits you to petition RipoffReport.com to analyze the claims created against your business for a hefty fee.
Whether or not they notice any proof of online defamation or alternative wrongdoing, the criticism won't truly be removed. Instead, the results of the investigation are announced on top of the violative report.
Additionally, Ripoff Report could insinuate your wrongdoing by spoken communication that you've worked to resolve the difficulty.
Ripoff Report additionally includes a "VIP Arbitration Program" that offers you the chance to prove that the accusations are false.
However, you'll initially have to fork over a minimum of $2,000 to the web site that announced denigratory info concerning you. This will be more cost-effective than joining the Corporate Advocacy Program. But, you'll still need to present physical evidence that the article includes misleading allegations.
If the intermediator sides with you, Ripoff Report could redact the falsehoods created within the negative report.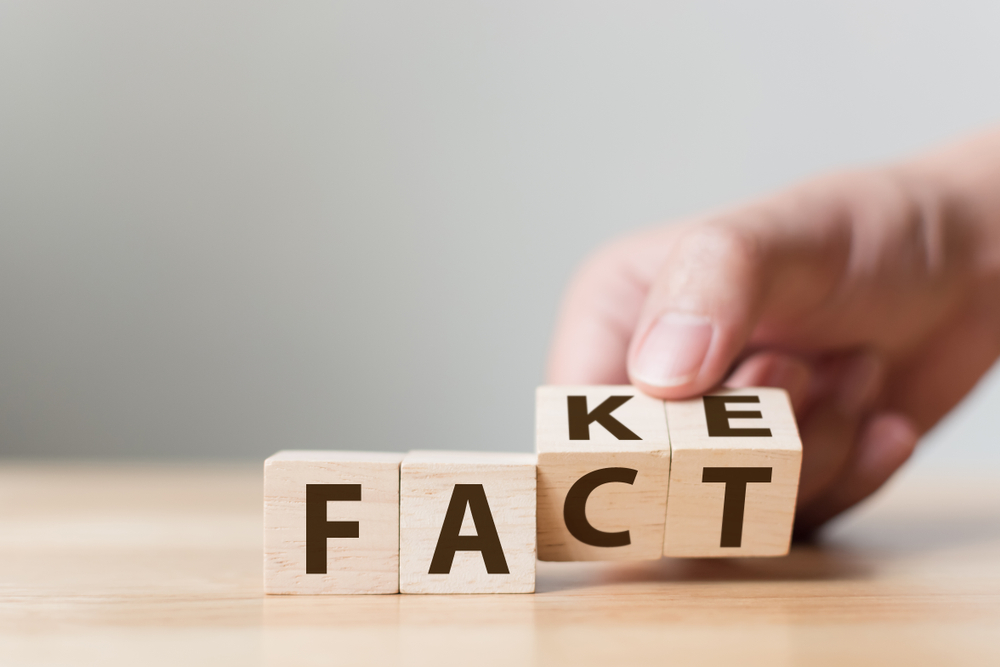 Sue the Individual
This option is doubtful for a variety of reasons. First of all, it's nearly impracticable to trace down the original creator. Even if do you must to be outfitted with solid evidence that confirms the condition of their statement(s) and therefore the tremendous threat it poses to your business.
Of course, if the complaint against you is valid, this won't be a viable choice for you.
If you manage to win your argument, you may inadvertently produce additional negative online content within your legal proceeding. It's conjointly unlikely that the author is ready to pay you any quantity of financial compensation.
The best outcome you'll hope for during this state of affairs is that Google can take away your negative review from its search results. This is a popular option that most of our clients seek. If you can make appropriate claims to Google that the article of RipoffReport is false. Google does not pick and chose what results appear on the SERPs (search engine results page). However, they do have the ability to blacklist specific URLs from appearing.
This means your article will still remain on RipoffReport.com but it will never show on Google.
Since Ripoff Report is not legally doing anything wrong, you should refrain from hiring an attorney. A lawyer cannot guarantee any chances of successful removal.
Microworkers
If you have never heard of Microworkers you have probably been living under a rock. This is similar to sites such as Fiverr or Upwork. Microworkers gives you the opportunity to hire workers from all over the world. These workers will do small tasks for you when needed.
This may include sharing your content online, generating social proof (likes and comments).
If done from enough locations around the world within a short period of time this may tip of Google. This will expedite the process of them "checking" up on that article to see if it violates any guidelines.
The cost of hiring Microworkers is next to nothing. You could spend $50 and have several hundred workers reporting that URL on Google.
Hire Professionals
At the end of the day, you could go with the best option that works for you. After successfully removing hundreds of Ripoff Report articles in the past few months alone we can assure you that working with GuaranteedRemoval.com is not a waste.
Not only do we guarantee all of our work but each client has a designated project manager. In addition, they can call at all hours of the day to answer their questions or concerns.
On average, the cost of a RipoffReport removal could be as much as $5,000 – $7,500. This removes your article within 48-hours from the website. Afterward, it may take a few days to weeks for Google to update their search results accordingly.
Complete the form below to get started on learning more about our Ripoff Removal solution. Just stop and think, is $5,000 too much to regain the reputation of your brand online? The ROI on a Ripoff Report removal (although disheartening, to begin with) is incalculable.
Let's get started, by this time next week your Ripoff Report will be no more.
Request a Free Consultation