How to Remove News Articles From The Internet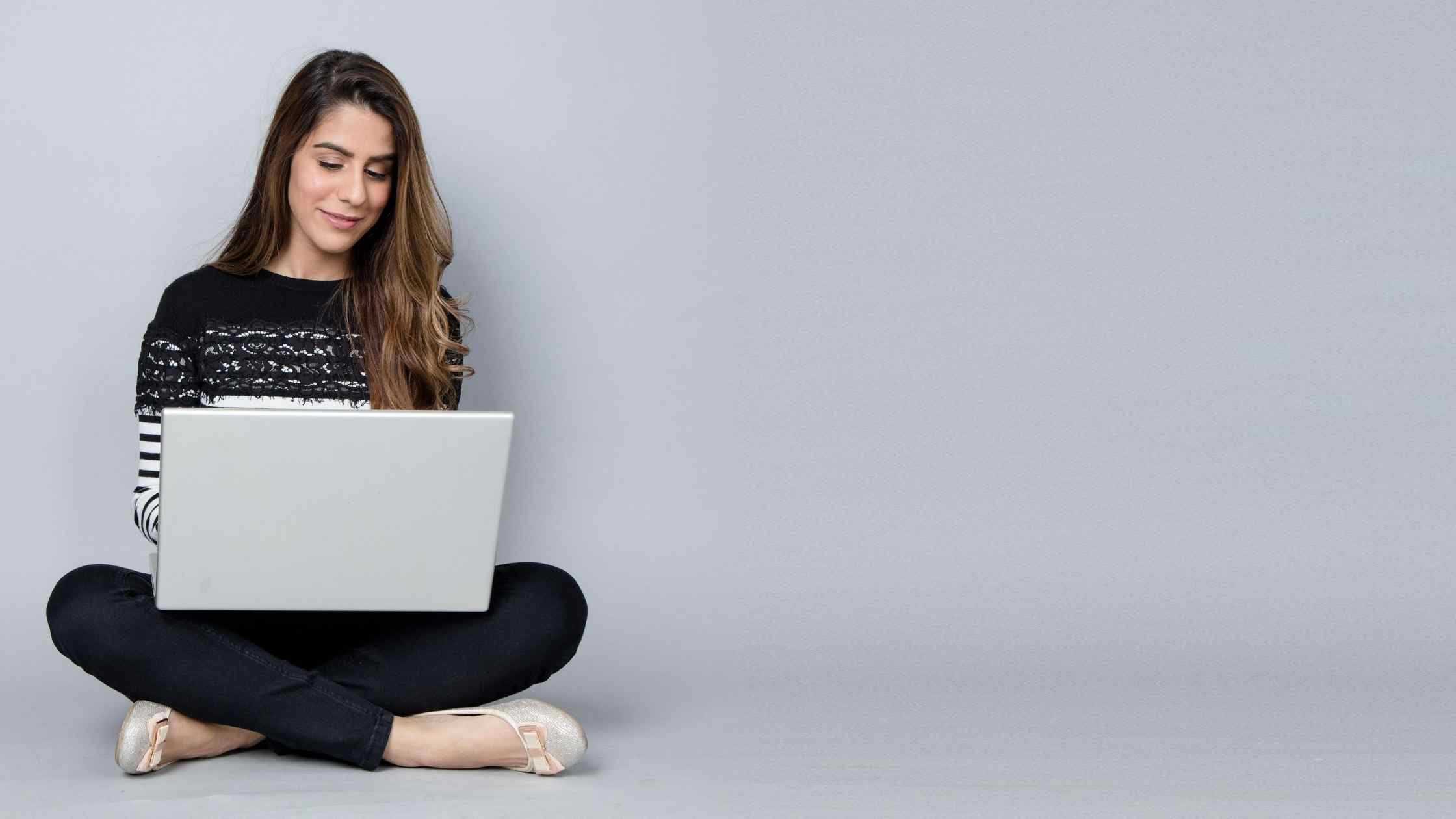 In this post, we'll show you the proper way on how to remove negative news articles from the internet. In addition to any negative news articles or unwanted personal pieces of info that may ruin your name on Google, Bing, and Yahoo. We'll conjointly reveal a way to knock down negative search results on Google in addition to the negative news articles if you are struggling to combat these posts yourself.
Here at GuaranteedRemoval.com, we receive countless phone calls in regards to assisting both individuals and businesses with removing unwanted or unwarranted information online. Learn the best practices to effectively remove negative news articles from Google, Bing, and Yahoo in as little as a few weeks. Take pride in how you are viewed online, your reputation is everything.
As we all know seeing negative reviews online can hinder your success tremendously. Statistics show that with a single negative news article online, businesses risk losing in upwards of 22% in revenue. Furthermore, if a company suffers from two negative news articles on the first page of Google, the potential loss in business doubles to nearly 44%.
The reason many businesses fail is due to a lack of brand awareness. Try 'Googling' your business as if you were a consumer. How do the search results appear? Be honest with yourself. Everyone makes mistakes but you need to control the narrative if the entire first page is negative news articles about your company. You need to remove negative news articles from the first couple pages by doing more good and creating a solid reputation management startegy.
If you are not in complete control of the first few pages on Google, Bing, and Yahoo for the main service offerings you provide, you need to make a change. Online reputation management maybe your missing puzzle piece to find new customers, remove negative news articles, and increase your revenue tenfold.
Throughout this article, we are going to be teaching the average person or business owner how to not only remove negative news articles but also alter their search results if they are seeing something they do not like. Although this is no easy task, our experts here at GuaranteedRemoval.com are happy to assist you throughout the entire process of successfully getting rid of negative news articles in Google search. We can even do the heavy lifting for you so you can stay focused on what matters, your business. Branding mistakes happen every day, how you deal if the negativity will either make or break your business.
Request a Free Consultation
Getting Negative News Articles Removed, Is It Possible?
When you look at the internet, it is home to various types of information, both positive and negative. But what do you do when a negative news article appears online referencing your name or business? Where do you start? Most companies in 2018 have admitted they do not have a brand crisis management strategy ready to deploy if they were to be negatively impacted by a negative news article or other negative news stories on Google, Bing, and Yahoo.
In the past, society used outlets like the newspaper to hear about recent current events happening around the world. So if something negative appeared you would simply wait until another company or individual messed up and "outshines" your negative article. You could wait out the negative news article because other negative news stories and news articles would pop up about someone else and take over the narrative.
But with Google search and the internet one negative news article becomes many news articles and an entire negative news story in the search results. And unlike that negative news article in the newspaper these never go away. In order to manage online news publications and negative articles you have to suppress negative news articles with positive Google search results about your business.
There are a few important factors to keep in mind when learning how to remove news articles from Google. Before we get started with the rest of this article on how to remove personal information from Google. Let's break down the top 3 characteristics or key points you should remember throughout this process:
If you do not own the information, Google will not remove news articles because you simply "do not like it online".
If the website in question has legally obtained the information and has the right to publish it, there is no legal stance on removing the information. No matter how bad it is.
This will takes a few months to complete yourself so remaining consistent and do not give up when you do not see quick results.
Delete Information You Control Online First! Get Off Google FAST!
After you Googled yourself or company, start by making a list of each of the news articles you find negative. Create a spreadsheet with the words you searched on Google to find the article and the link (or URL) to the article itself. Improve upon your existing Google reputation management by deleting anything you control that could harm your business in the long run.
This way you can refer back to it at any time without researching it on Google, Bing, or Yahoo. It is important to create this list because every time you click on a result within Google you are essentially telling Google that you "like" this article. This may potentially move that negative article up in the search results.
Keep your personal information private with GuaranteedRemoval.com
DO NOT CLICK ON THE NEGATIVE LINKS ON GOOGLE.
When working to remove articles on the internet there are two types of information. Controllable and uncontrollable content. What does this mean?
Controllable content is information you published yourself. This can vary from blog articles, press releases, social media posts, and photos. If you are seeing negative information that you know you or your company published, find the source and delete it directly.
Controllable information is the easiest type of content to remove from the internet because since you posted the information only you can remove it.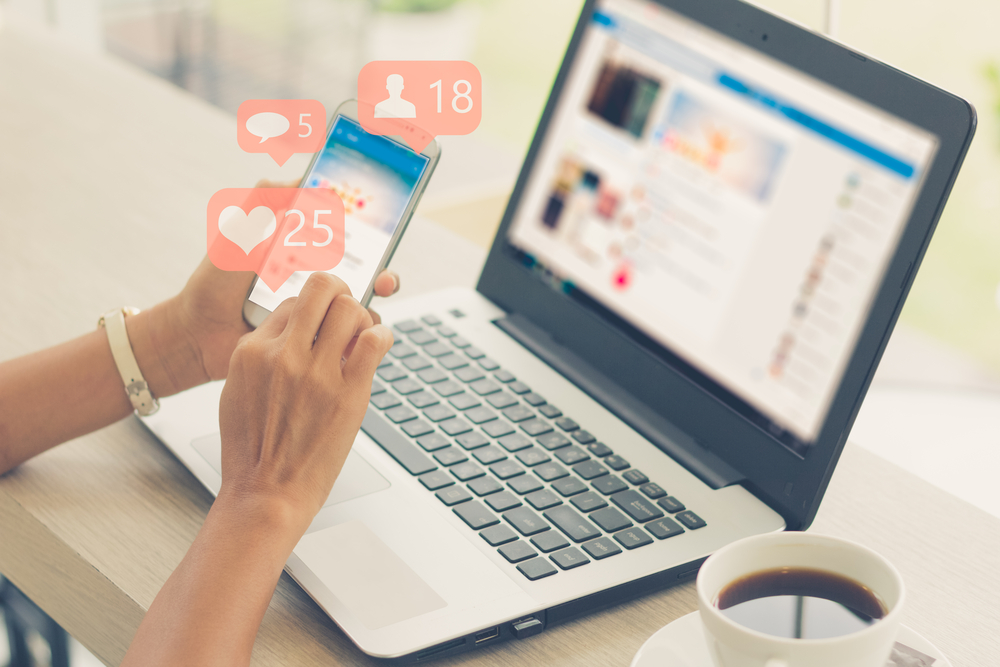 Suppress and Delete Articles Out of Your Control.
On the other hand, removing articles from the internet that are not under your control can be daunting.
When working to remove articles online that are out of your control please remember that Google does NOT own anything. Therefore, making attempts to contact Google in order to remove content will get you nowhere. You must contact the source of the post and request them to alter or remove the information.
When attempting to locate the website owner there are a few steps you can take:
Locate a "Contact Form" on the website. This form or a link to this form is generally located on the homepage or in the footer at the bottom of any page mixed with other options such as "Terms & Conditions" or "Privacy Policy". It is important to remain calm and polite when requesting information to be removed from the desired website. Again, if the website owner has the right to publish the content, removing it would be a courtesy and not a right.
Utilize 'WHOIS' tools to locate the website owner's email or address. The simplest way to locate contact information is by visiting Google and searching this "whois www.website.com" If the website is public, Google should prompt any and all emails. In addition, you can download the Chrome extension called Hunter.io that finds any and all emails within a specific website for you in no time at all.
Contact the hosting company. After searching for the WHOIS information on your desired website. You will also be given the hosting company where this website is parked or managed. Call the hosting company and request the information on the website owner (if private they may not release this information to you).
Once you have made contact with the site owner it is at their discretion whether to remove or keep your article public. For the most part, if you have a just reason for removing this article they will comply and just delete it. However, there are many factors that could get you disapproved. This is the quickest way to remove your name from Google.
What Type of Articles Can Be Removed
Reaching out to website owners is an excellent step forward in removing your unwanted articles online. Here is a shortlist of reasons why your article should be removed. If your negative post falls into one of these categories we would suggest contacting the website owner day after day until you hear a response. The key is to remain persistent and polite at the same time, this will give you the best opportunity at having your article removed from the internet.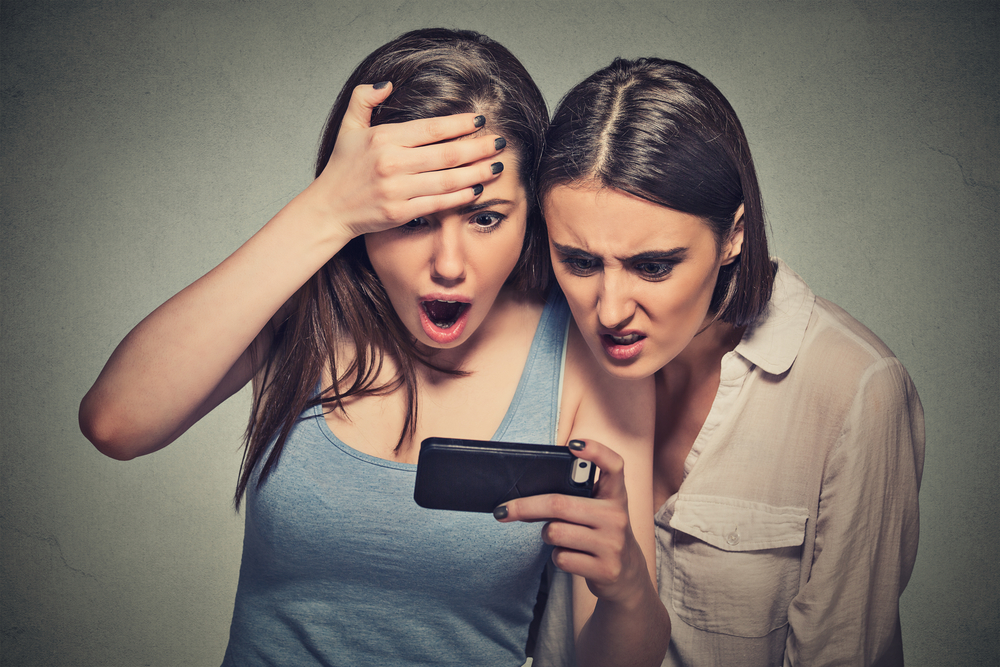 CyberBullying & Harassment
If you are seeing an article within Google, Bing, or Yahoo that is clearly harassing yourself or your business that may be immediate grounds for removal. Google has a very strict cyberbullying policy to combat any slanderous or libel articles within their results.
Although Google does a great job of monitoring its results, some articles do slip through the cracks. By sending a simple email to [email protected] you are able to bring this to their attention. After your request has been made it may take a few days to hear back. Although you are not removing the article from the website directly, it will be nearly impossible for other individuals or customers to locate unless they are familiar with the website (this is rare).
Typically once you remove an article from the first two pages of Google, it has the same effect as removing it from everywhere.
Illegal Content
After years of working with online reputation management, our team has seen it all. Posts about minors, drugs, the dark web, and much more. We have come to find out these are the easiest articles to remove.
This includes pictures or content infringing anyone else's legal property right, something portraying statutory offense imaging, rape, organ sale, human trafficking, vulnerable animal product, illegal medication, prescribed drugs to the illegal market, graphic or gratuitous violence, and content created by or on behalf of terrorist organizations.
Offensive Content
Content containing profane, obscene, or offensive gestures and language are going to be removed.
Hateful Speech
Speech condoning or promoting violence against persons or teams supported faith, disability, race, ethnic origin, gender, age, veteran standing, sexual orientation, or position is prohibited from search engines such as Google, Bing, and Yahoo.
Spam
When addressing reviews, factual posts, or different content, it ought to mirror your actual and real expertise at whichever location you visited. Duplicating content from multiple accounts also will not be tolerated and are typically removed from sites like Yelp, TripAdvisor, Glassdoor and many other review platforms.
We often see this occur amongst competitors. Companies will openly bash their competition because they presume it will deter consumers from the competition and choose them instead. This tactic rarely works and if caught can ruin your business.
How To Suppress, Push Down and Remove Articles from the Internet Yourself.
While working to remove articles from the internet that you have deemed negative you have many options when attempting to bury it onto the back pages of Google, Bing, or Yahoo. Although removing information online is nearly impossible when you cannot contact a specific website owner there are many routes you can take to suppress or "push down" the negative article yourself.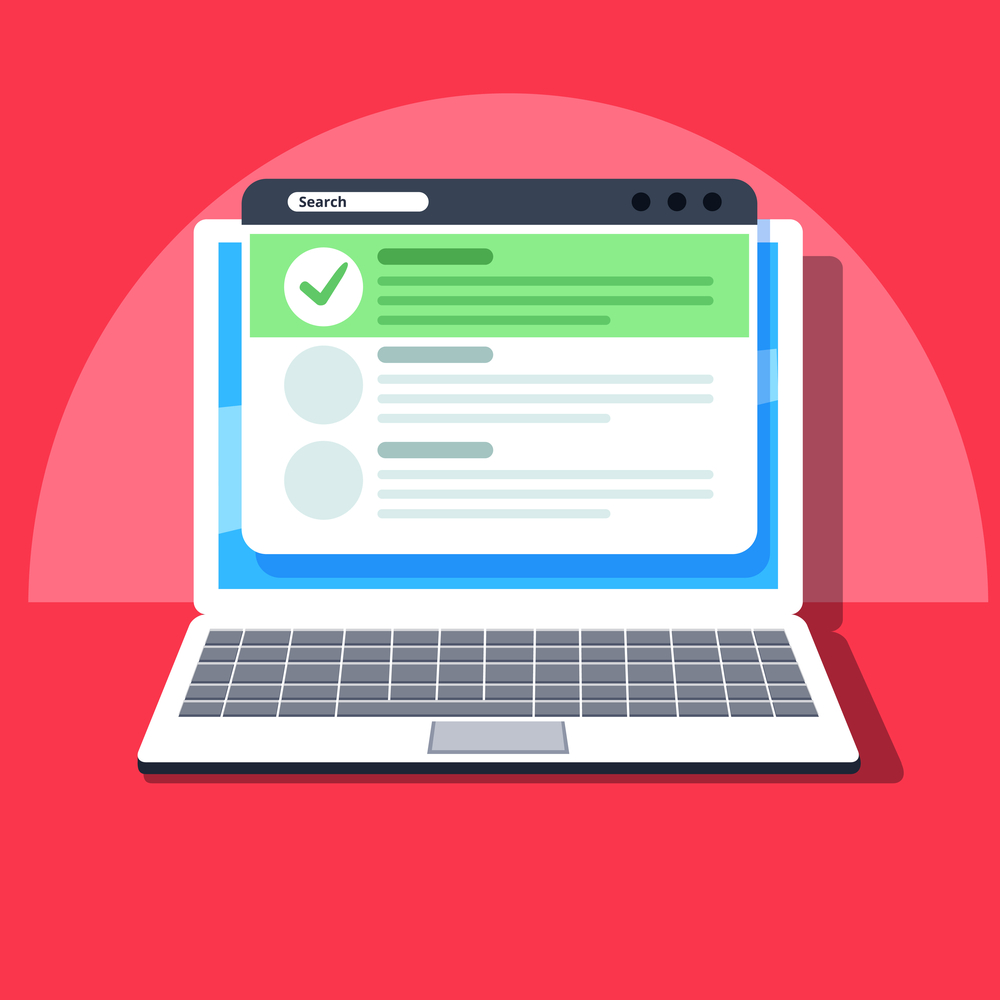 Social Media
In this digital era, consumers are using various social media platforms to express themselves in a positive light for the world to see. Platforms such as Twitter, Facebook, and Instagram alone have created hundreds of entrepreneurs and positive reputations through the use of photos, webinars, and short articles. Share who you are with the world.
Social media is your safety net for when (or if) a brand crisis should emerge. You can turn to your pre-existing following and explain your side of the story. Being personable online, especially as a company, goes a long way when generating brand awareness and working to create a strong audience.
Social media profiles typically rank highly on program results (Google, Bing, and Yahoo). Having your personal or business name on social media is a sure-fire way to win one of the highest spots on Google. Take the time to create profiles on Twitter, Google+, Facebook, YouTube, and LinkedIn at a minimum.
Our team at GuaranteedRemoval will conjointly facilitate your founded alternative resources and profiles that add up for your business (i.e., native resources, government sites, university domains, etc.).
Publish Content Regularly
As you attempt to suppress and remove articles from the internet you will come to find out that in order to move a specific article you must publish higher quality and highly engaging content that people will actually view and more importantly, enjoy!
After creating your various social media accounts it is important that you keep these accounts up-to-date with current topics and discussions along with creative photos or infographics that teach your audience something new. This could be a motivational quote of Twitter every day in the morning, or even weekly Instagram story posts of "behind the scenes" at your company.
Your posts should take little to no time to create (5-10 minutes per day). Make sure you are posting 2-3 times a day when you start to keep your followers engaged. Once you start to learn what type of content your audience loves, double down and promote that type of content daily.
Marketing yourself online is an art. You will not be able to post once a week and hope for your Google results will change.
We have a saying here at GuaranteedRemoval.com, "Consistency and Persistency Move Mountains", it is important that you stick with your social posts and do not get discouraged when you do not see the desired results within a few days. Again, this process does take longer when attempting it yourself, remain positive and keep in mind your reputation lasts forever so even though your new content has not surfaced yet, it will in the future when your following begins to grow more and grow day after day.
Create Custom Domains
Register domain names that match your name and business and their variations, exact-match keyword phrases do the best on Google. For example, if you are a local florist named Jane Done you can buy janedoeflowers.com. If you are unable to locate any exact-match domains, get as near to your desired keywords as you'll be able to (ex. flowersjanedoe.com, etc).
Add fresh, distinctive content on an everyday basis. Begin with a few blog articles about what you do and how you started. Begin and maintain an expert blog on your domains. Google loves blog articles, especially well-written and informative articles. Whenever possible, produce and share multimedia system content on your blog (and your social media channels), as Google has been best-known to rank content such as this higher in the results.
Search Engine Optimization
Search engine improvement (SEO) improves the visibility of your content. SEO is extremely important if your business operates in a highly saturated industry with lots of competition.
It is important that when a potential customer Googles the service you offer that you appear on the first page. This can be impossible for certain keywords, however, for the most part, you can optimize both your on-page and off-page efforts to maximize your potential growth.
If you are just creating a custom domain and have little to no information on Google related to you it may take some time before you notice any changes in SERPs (search engine results page).
We recommend starting with 30 blogs on your website as a minimum, no less than 1,500 words each. Target lower searched phrases by utilizing tools such as KWFinder or SEMrush to uncover which keywords are right for you.
If you are unsure about what you should be targeting, contact us to receive a complete SEO audit on tips you can start to implement today to boost the web presence of your business.
Become an Expert
Showcase your trade experience and get rewarded with a high ranking search result by writing for associate authoritative news websites or trade web blogs. These websites typically earn prime placement in search results. If you happen to get your name on their website with an excellent article, you'll probably be able to take over a desired spot within the results and further build your online name.
Show you are an expert in your field by writing high-quality press releases. Have your PR team write interesting things that are happening for your business or alternative high-profile ventures that you can showcase on publishing sites such as The Boston Globe, Digital Journal, PRweb, Cision and much more.
Be Yourself
Ideally, you want to use your real, full name on all of the websites you're utilizing – as well as blogs and social profiles.
Your company is a representation of you, so make sure only to showcase yourself positively and never post out of anger or spitefulness as the repercussions (as you may already know) can take months to reverse.
Social Sharing
One easy thing Google checks for when ranking particular articles is the amount of connection it has amongst other websites or social media platforms. For example, if you write an article and have 100+ friends and family share and comment about it on Facebook, Google will see that your article is interesting which in turn increases the authoritativeness and boosts your article upwards in rankings.
Avoid dangerous link schemes or black hat techniques, ensure you're operating with an honorable name management company such as GuaranteedRemoval.com.
Do not pay for share socials, views, likes, etc. Not only does this destroy your audience insights within each platform but having robots like your content is essentially pointless if they are not going to purchase from you.
The only benefit of paying for likes and followers is to build "social proof". What is social proof? Social proof is when consumers are more likely to interact with your brand if they see your posts already received hundreds or thousands of likes and comments. This is a great way of building brand trust, a great characteristic to have if you are a local SMB (small and medium-sized business).
Request a Free Consultation
Routine Monitoring
Maintaining and monitoring yourself online can assist with dealing with future issues you may face. By checking on your search results and reviews daily or weekly you are alerted almost immediately about any negative articles or bad reviews. Remove complaints from google search results quickly with the use of monitoring software such as Google Alerts. Online review management is essential in any business, without positive reviews prospective clients may be less likely to do business with you.
We suggest setting up Google Alerts for your full name along with the name of your company. By doing this you will be sent automated emails from Google's team when a new publication online references your name. If you deem the article negative you can follow the steps above and contact the website owner quickly after publication to minimize the damage it has onto your business.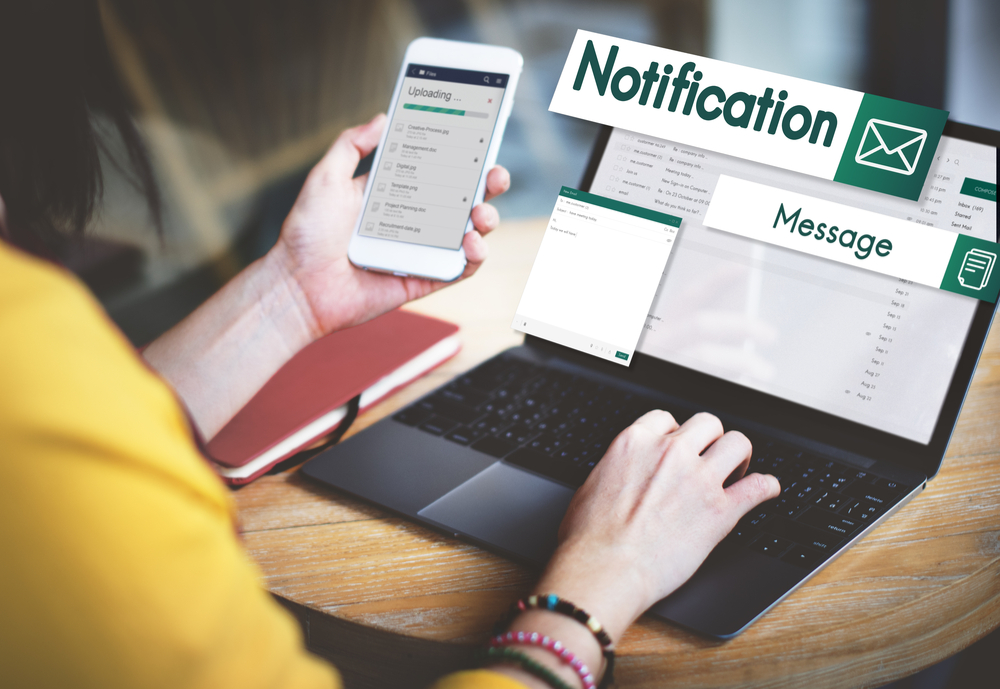 In Conclusion
When working to remove articles from the internet there are many things you should be aware of. Do you own it? Who owns it? How can you contact the owner? Does it breach any privacy laws on Google, Bing, or Yahoo? What can you do when a website owner does not respond to your requests?
If you are struggling to remove articles from the internet and do not know where else to turn. Please contact us, our team will perform a FREE ANALYSIS to uncover any and all unwarranted posts online. All solutions are 100% guaranteed. If you have any further questions please email [email protected] for assistance.
Request a Free Consultation