A clean background matters. Your background is a personal matter. However, some of it may be found in the public domain, and not all of that is good. For instance, arrest records are a matter of public knowledge and anybody is able to look those up. An arrest record will show your personal details when you were arrested, and on what charge. It will also show your mugshot. What an arrest record doesn't show, however, is what the outcome of the case was.
For instance, you may have been the victim of identity theft, or perhaps you were later acquitted. Either way, that is not the conclusion people will draw when they see your mugshots online, and this can be very damaging to your reputation, your career prospects, and many other areas of your life. Let's take a look at 4 reasons to properly clean your background.
Request a Free Consultation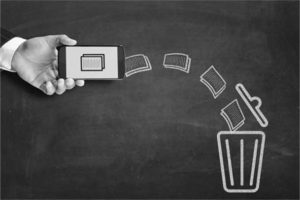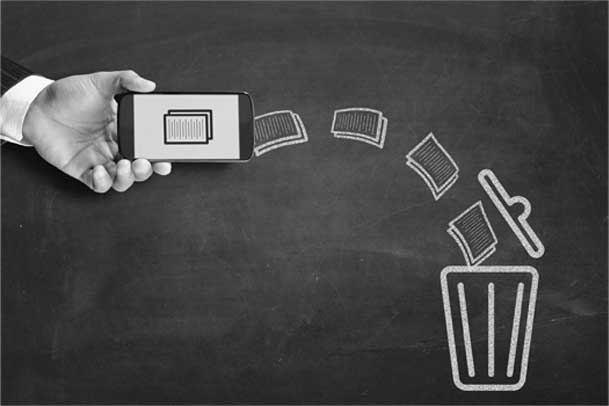 1. You May Be Subjected to a Professional Background Check
There are many jobs in which passing a background check is a requirement. For instance, if you want to work with children or vulnerable adults, they will likely conduct a background check on you. Other employers will ask you to agree to a background check. And while you do have rights in terms of the decisions made based on that check, you will generally have to comply.
Employers check your background before hiring you, or before deciding whether you can keep your job. When they do, you have legal rights. The Federal Trade Commission (FTC) enforces a federal law that regulates background reports for employment, and the Equal Employment Opportunity Commission (EEOC) enforces federal laws against employment discrimination.
2. Many Schools Require a Clean Background
If you are hoping to go to college or university, it is likely that the admissions department will conduct a background check on you, particularly if you want to study towards a social science or financial degree. In fact, over 50% of colleges now do this.
"A full 66 percent of colleges and universities conduct background checks as part of the admissions process, according to a December report titled, "Removing Barriers to Opportunity for Parents With Criminal Records and Their Children," released by the Center for American Progress."
3. You Love Interest Might Want to Know More About You
If you have a new romantic interest, then it is possible that he or she will perform a background check on you. In fact, you can (and maybe should) conduct one on that person as well. There are numerous laws in place that allow this, designed to protect people from the possibility of sexual abuse or domestic violence.
"Checking another person's background greatly enhanced by the existence of the Internet. Most court districts around the country now have public court records online, searchable at no charge."
4. It Defines Who You Are
Your background goes above and beyond your criminal and arrest history. People who have an interest in you, whether professional, social, or educational, will look you up through social media sites. What they find there will influence their opinion about you as well. This is why, for instance, it is so important to not unwittingly embarrass yourself in front of others.
You probably know not to post things online that could bite you later, but many of us do it all the time anyway – often without even realizing it. Whether it's a friend tagging you in a photo or admitting you torrent your movies in a Facebook status, even innocuous posts or photos can damage your relationships or land you into legal trouble.
Make sure you regularly search Google for your own name so that you know what others find when they look you up. That will allow you to focus on exactly what you need to do to clean up your background.
Are you ready for a clean background? Contact us today and speak with one of our experts.
Request a Free Consultation
Employers are viewing your background. You may be wondering whether your prospective employers are looking into your background. The simple answer to that is: "yes, they are". They do this for a variety of different reasons. You may need government security clearance or have significant financial responsibilities. In addition, you may be working with vulnerable people and employers want to know if they can trust you.
Either way, more and more, background checks are becoming a standard procedure during the hiring process and it is vital that you are aware of this. A recent survey by Endora reveals the extent to which background checks are conducted – and why, sometimes, they aren't.
While more than 98% of businesses conduct pre-hire background checks on potential new employees, less than one-quarter of businesses proactively screen current employees – exposing CEOs and Boards to significant safety, security and compliance risks.
Request a Free Consultation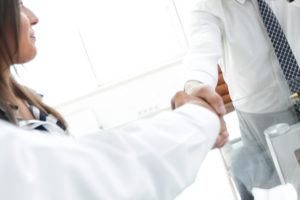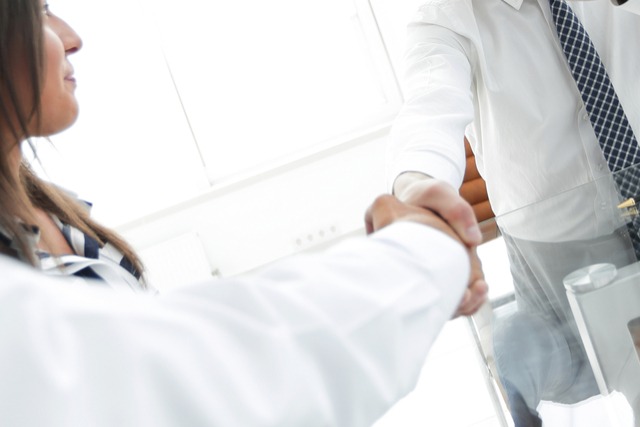 Is it Legal for Employers to View My Background?
Thus, if you are curious whether there are employers viewing your background, there is nothing wrong with prospective employers conducting a full background check. You will usually have to give permission, which means you will be aware of these checks. Furthermore, the federal Fair Credit Reporting Act (FCRA) is there to protect your rights as well.
The federal Fair Credit Reporting Act (FCRA) promotes the accuracy, fairness, and privacy of the information of consumer reporting agencies. There are many types of consumer reporting agencies, including credit bureaus and specialty agencies, i.e., about check writing histories, medical records, and rental history records.
Employers viewing your background take into consideration the FCRA regulations, which also stipulates how old the information contained on these reports can be. This means that you should know yourself exactly what a prospective employer will find out about you. Should any of that information be less than positive, you may consider disclosing this before the search is complete.
That said, prospective employers also perform other types of background checks. One of these is to ask you for past references. These will usually be employment references, unless you are fresh out of school or college, in which case they can be academic or even personal references. These references are designed to get to know you as a person and worker.
What About Internal Privacy Policies?
Keep in mind that, even if an employer asks for the background information listed above, and it is legal, the former employer does not have to answer. Many companies limit what they will disclose about former employees. Sometimes this is for fear of lawsuits for defamation. Other organizations may not release information due to internal privacy policies.
The other thing that many employers will do is screen your social media profiles. This, they believe, will give them an even greater insight into who you are in your personal life.
Employers Viewing Your Background, What's Next?
Be aware of the fact that employers will look you up before they hire you. Clean up your social media profiles, get copies of your credit report, arrest records, and "Google" your name for more information, etc. Therefore, to make it difficult for employers to view your background online remove any negative items you find about you.
Remove them yourself. Ask the website owner (s) to delete the damaging information about you.
Contact a removal team who works with a legal team to remove your negative data
Either of the above two methods will eliminate any doubt about what others will find when searching your name in Google. In fact, you should ask for a copy of your personal Lexis/Nexis Accurint Person Report, which is a free report. This report prepares you for what a prospective employer will see about you. If you don't like what you see, then contact a reputation management firm, like Guaranteed Removal, to help you improve it.
Employers are viewing your background, unfortunately, if you have questions about how to clear your background quickly and safely, contact our professionals.
Request a Free Consultation
Advanced Background Checks| As many people would think, an advanced background check report gives a potential employer or landlord the ability to look into your past. Criminal records and criminal history are not the only details employers are searching for.
In many cases, HR departments take various factors into consideration before bringing a new hire on board. Comprehensive, advanced background checks and an advanced background check report, in addition to standard criminal background checks, open the door to more pieces of personal information that most free background reporting sites may not disclose.
Advanced background checks are designed to investigate an individual in full. They provide much more than a simple google search. An advanced background check includes employment verification, education history, and financial records, in addition to things like drug screening and drug testing. Advanced background check reports also contain public records, phone numbers, professional licenses, known address listings, and other accurate information about potential employees or potential tenants in a tenant screening.
This decreases the turnover companies face with employees due to under-qualified hires or even when candidates falsify their resumes. An advanced background check report will disclose not only an individual's criminal history, as standard employment background checks would, but also their employment history, civil records, and references, along with their exact address and social media accounts.
Request a Free Consultation
Here are some examples of appropriate situations that may call for advanced background checks:
Employment Screenings to determine employment history
If you own a property and are leasing it out to another individual
Childcare services (babysitting or a nanny)
Possible business venture(s) you are unsure about
Political Campaigns (researching candidates)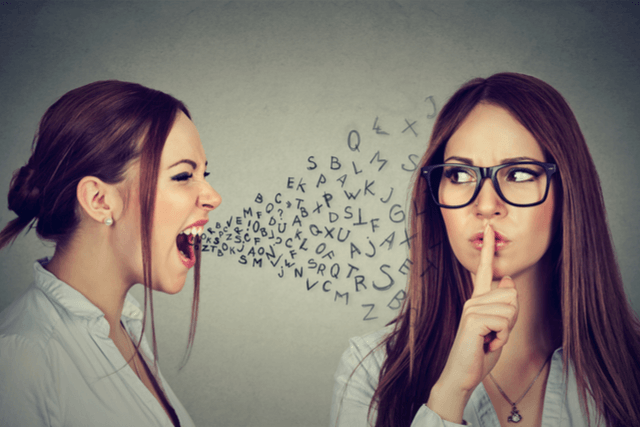 How to Perform Advanced Background Checks
The most efficient way to conduct an advanced background check is to start online with a general people search. The internet is home to millions of public databases that are just a click away. The key is to master the way you navigate these sites in order to find the proper information you desire. Don't stop at the first page.
Many sites offer an instant background service (i.e. InstantCheckMate or MyLife), these would be considered entry-level searches as most are free and do not disclose much. Make sure your advanced background checks are accurate with GuaranteedRemoval.com.
The advanced background check report should include more than a standard background report. There are additional advanced background check services and background check services for specific types of advanced background check reports like specific to financial records or other past information.
Be careful when searching these background check agencies as many will disclose that most of their information may be incorrect. Make sure to cross-reference the information you find across multiple sites to ensure you find the correct information. Once you've found a quality service your advanced background check report is as good as done.
Remove From Instant Checkmate
Obtaining a background check report on another individual can be an essential thing in cases like employment, rentals and even maintenance inspectors. These reports will avail you information like the person's criminal records, their criminal records, past residences and so much more.
You can do a simple city-wide search, state-wide, regional and a nationwide search on this individual to ensure that they are being honest about their program. Furthermore, based on the outcome of the report it's possible to make an informed decision concerning whether you will have the ability to entrust them with what they have applied for.
Of course, employment is only one intention of acquiring a background check account on someone. Imagine if you're dating someone online and want to make sure the person is someone you can trust. Well, then you are able to use the report for this function too. Additionally, but what about your kids? Are you currently in good hands? Well, then the desktop searches can show you that this info as well.
With all these potentials, it isn't any surprise why a background check is becoming a favorite part of the typical individual's everyday life. So before you decide to trust someone new, regardless of those reasons, you need to make sure you could trust them; not based on the info which they choose to supply you, but dependent on the facts available to you once you opt to find a background check account.
Even though there is still no guarantee regarding an individual's capacity to be reliable, you will diminish your chance of being taken advantage of through this easy yet easy to perform the background check.
What Do You Need to Provide to Conduct a Background Check?
It is quite simple to conduct advanced background checks nowadays. If you have the individual's full name, birth date, and where they live you can find some information from this alone.
Now let's dive deeper into what you would need to conduct a more thorough and in-depth analysis of someone.
Social Security Number
Credit History
Foreclosures
Driving Records
Much more…
In conclusion, if you are searching for a job yourself or looking another individual up make sure you are finding the correct information as many free background sites are very misleading as we hear from our clients every day. Read more here on how universities conduct background checks. Most of the content is incorrect, do not lose a job over it. Give us a call now at (833) 873-0360.
Request a Free Consultation