Best Ways to Delete Yourself from the Internet
If you're seeing this, it's extremely possible your private data is accessible to the public. And by "public" I mean everyone on Earth!
How can you delete yourself from the internet and stop other individuals, data collection sites, or data brokers from obtaining your personal info, address, or social media accounts? Short answer: it can't. But with some help, we can limit the risk that your personal info ends up in Google search results or data brokers' search engines.
Regrettably, you can never remove yourself entirely from the internet, however, there are methods to decrease your online trace. Resulting in lower chances of your personal and private information being leaked online.
Here are some steps to do just that. However please advised, the deleting your data from the internet, may adversely influence your ability in the future to obtain a new job, get a credit loan, buy a home, or even try online dating.
Request a Free Consultation
Delete Yourself from the Internet by Deleting Social Media Accounts and Profiles
Reminisce about what social media platforms that you have accounts on. Apart from the industry leaders, such as Facebook, Twitter, LinkedIn, and Instagram.
Do you still have unrestricted social media accounts on websites such as Tumblr, Google+, or even MySpace? What about your Reddit account?
Which online shopping websites have you registered with? Obvious choices to most may be compromised and leak your information. This includes massive online shopping accounts in addition to social media such as Amazon, Gap.com, Macys.com, eBay, and countless others. Anywhere you have an email account or online account leaves your information vulnerable to data breaches and your info ends up in search results and a target of data broker sites.
In order to successfully delete your social media, shopping, and other online accounts, you must go into your account settings. Most of the social media platforms on the market today but options within the settings called "Account", "Manage Account", "Privacy" or simply a button all the way near the bottom that says "Delete/Deactive Account". That last option should be near where you can log out of the app.
If you're experiencing difficulty with a specific social site, try exploring Google for the phrase "How to delete my account on…" followed by the name of the website you want to delete yourself from.
If for any purpose you can't remove your social profile, modify the data within the online sites' account (the bio or about me portion) with fictitious personal details and email accounts. Something false or entirely unpredictable that does not connect back to you in any way.
Remember to clear your cache to remove your search history and browser history when you check to see if you have completely delete social media account information. Remember to consider former employer's staff page listings, location data, social media account data cached by old accounts and data collection, and old accounts anywhere on the internet. These all make up your complete digital footprint. Old accounts are ripe for data collection. Get rid of them to increase online security and decrease your online footprint.
People Search Removal
There are marketing databases and companies that exist online that collect your information and essentially sell it to whoever has $10 and an internet connection. These online services are called people search websites, and they have names such as Spokeo, Whitepage, Radaris, InstantCheckMate, as well as lots of others.
They accumulate personal information on their web page that stems from what you do online. This can be your biographies and about me portions, your social media presence, your website, outdated search results, shopping sites, phone company, search engine results, or any sensitive information they can get their hands on.
You have a few options when it comes to removing yourself from these infamous people search websites. You can take the route of removing them individually (over 50 databases). Here you would need to locate each website and search for yourself.
Afterward, you must track down the website master (or owner) and request that your information should be removed, and why.
The only problem with that is, that the method for deleting your information from each site changes and oftentimes it requires transmitting mail or faxes along with submitting actual tangible paperwork. In short, this is not a quick process unless you have been trained to do so.
Be warned:  If you attempt to remove yourself from these people search sites and you have a minimal online reputation score it can have adverse side effects. If you are not notable online you may have trouble in the future with career and life opportunities as we briefly stated above.
GuaranteedRemoval offers a one-time solution that comes with a lifetime guarantee. Our team of removal specialists will work to scour the internet and remove your personal and private information from over 45 people search background reporting agencies.
We are your second chance.
Directly Removing Website Data
The first step you can take when removing your information and personal data online would be to register to be placed on the National DNC Registry (Do Not Call List). This will automatically remove your personal telephone number for an uncountable list of businesses.
On the other hand, if you are seeking to remove an old website post or an old embarrassing image of you from back in the day, you'll have to communicate with the website owner for those specific websites one by one.
Most of the time websites will have a contact form if they do not wish to publicly share their contact information. One could only imagine how many calls they would receive on a daily basis if they left in on their website.
Sadly, private website operators are under no obligation to remove your posts as long as the information is factual.
So, when reaching out to these websites it is imperative that you remain polite and simply assert why you need the information deleted.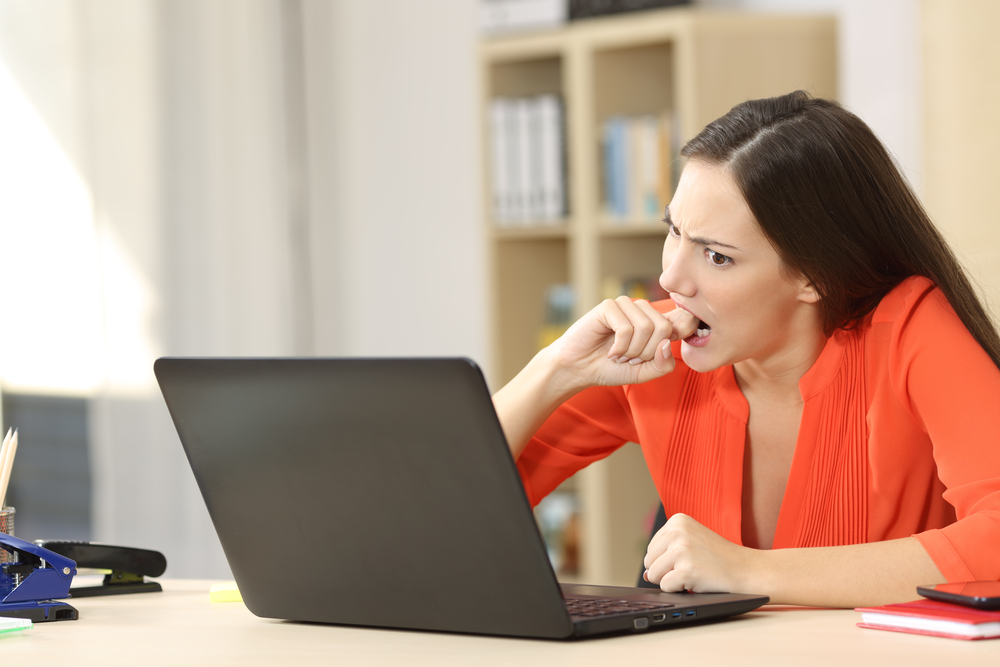 Removing Personal Information
If another individual has posted delicate personal information of yours online such as your SSN or banking information, you can send a judicial inquiry to Google so the public will lose access to these details. If everything is cleared, it's a guarantee Google will permanently delete and remove the information from search and Google's servers.
This removal method can last for a prolonged period of time as there's no promise that it will ever be successful. However, it is also your most reliable resort if you discover yourself in a defenseless position with nowhere to turn.
Please note: It is important to remember that you cannot simply go online and demand random information be removed.  This is for when you've been targeted with identity theft or something drastic. Protect your activities online to avoid this using password manager services to have super hard passwords that you don't have to remember and use a VPN service to protect and encrypt your wi-fi.
Whether you agree or disagree with another website publishing your personal information, if the context is factual there is no legal obligation for these sites to take action.
Updating Google After Information is Removed
So by now, you have located the webpage(s) you deemed negative and unwanted and sent your initial contact attempt to the webmaster. Even after (and if) they agree to remove or update your information your job is not done yet.
Once content is removed from a website search engines such as Google, Bing, and Yahoo are left in the dark and require you to notify them of the changes.
Sure, the webmaster could update their Google Search Console and notify Google on your behalf but let's be real, they are not going to do all this work for free. So it is your job to reach out.
When something is appearing on Google's search results but no longer on the website itself we call this 'cached data'. I simply email to Google or submitting to their "Send Feedback" option on the bottom of each SERP is where you should beginning.
When you scroll all the way to the bottom on Google you will see "Send Feedback", this is where users can highlight and give a description and the alterations they would like Google's support team to take a look at. Once they see the information has been removed they will remove it from the search results entirely.
Present the specific dead URL to Google in hopes they will update the servers by deleting the cached search result. This is your end-goal. This process may take in upwards of a few days to a week before you see results.
Keep an eye on it as you can always resubmit the dead page over and over until you see it worked.
There's no promise that Google will delete the cached information (unless your request is 100% legitimate), however, it is worth trying to remove as much of your presence as possible from the internet.
Removing Email Accounts
Depending on the sort of email account you use, the number of actions this will take will change.
You must sign in to the account and locate the choice to delete or remove the email. Most accounts such as Gmail will remain "temporarily deactivate" in case you would like to use it again in the near future.
This is for those making an impulsive decision, they may not actually want to delete their email.
An email address is required to perform the previous steps, so ensure that you perform this step last.
Wrapping Up…
Remember to be calm as you go through the process of deleting yourself from the internet. DO NOT expect to achieve this in a day.
For others, you may have to endure negativity online if it is something you disapprove of. However, if it is not breaking any laws. Somethings do remain online indefinitely.
In summation, before you stop and give up. Contact us through the form below. We will reach out to you as soon as possible to see if we can assist in your removal needs.
Request a Free Consultation