Florida Mugshot Law archives
Florida mugshot law passed in 2017 that attempted to address the long-standing problem site industry that emerged as a result of the internet revolution. Here we walk you through the Florida law passed back then and give you a mugshot removal lesson all at the same time.
Floridians are familiar with websites that collect mugshots from the net and show them to the world. Profiting from individuals is what these websites do and many laws, unfortunately, protect them. Seeing your mugshot online is expected now as arrest booking photographs are immediately uploaded to law enforcement agencies' public records searches and thus that arrest booking photograph gets showcased as a mugshot online.
Even when they belong to somebody who'd case was dismissed or has been found not guilty at trial. Booking information is often released from the county law office within minutes of the arrest occurring. County jail works the same way, as soon as you are booked, your information is considered public knowledge. Then you're faced with the daunting prospect of mugshot removal. Do you need a law office or mugshot removal attorney? How long does the mugshot removal process take? Can you really get your mugshot removed?
Request a Free Consultation
The whole industry functioned based on a system of extortion of cash from the innocent and guilty alike. The business fed off of embarrassment and humiliation without respect for personal privacy or decency. Mugshot search engines, mugshot websites, and mugshot removal websites alike are looking to profit off your shame with no civil penalties. These websites earn cash by disseminating arrest booking photographs (mug shots) and other proof of criminal act obtained via search engines.
Traditional methods of sealing or expunging criminal charges records never applied to the mugshot sites. Design expungement and sealings to dictate government agencies to destroy records on file by written notice. Leaving little recourse other than to cover what amounted to some semi ransom that is legal.
Purchasing or applying for an expungement does not remove any criminal charges, booking photo, or mugshot from news sites. A mugshot site makes no assumptions as they simply post your mug shot image with the booking information. Nine times out of ten the outcome is not listed which leaves it up to the readers to assume that the individual was guilty of the alleged charges.
Creating what arose at a game of Whack-A-Mole. Despite this new law, the websites will continue to post available mugshots to the public eye via the entity engaged and google search to generate income from advertisement revenue and the person featured has little to no recourse in getting the mugshots removed. In addition, people searches online account for over 1 billion searches per day. These background report websites not only reveal private information but can help you determine any person is in good reputation standing or not with no legal ramifications and no way to get your criminal case or mugshots removed.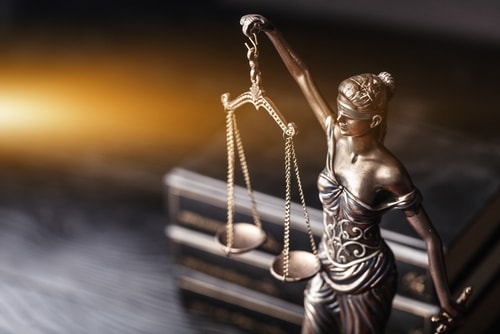 Who are Mugshot Laws Directly Towards?
Directing legislation toward the mugshot sites makes the process easier for you. Designing legislation for entities or people that solicitor accepts payment for a demand letter stating they complete the removal of posted mugshot photos. The legislation requires such publications to remove mugshots within 10 days of receiving an official request to do so. You have reasonable attorney fees associated with this registered mail request submitted by the law office.
Should the person or entity fail to remove the mugshot in 10 days? Your law office can sue the firm for an injunction to force them to remove the photo. The judge presiding over the litigation can impose penalties on the company of $1, 000 per day for non-compliance. Suing a website in some cases works under the Florida Deceptive and Unfair Trade Practices Act. Gone are the days when your mugshot will stay online indefinitely.
In addition, it's necessary to keep in mind that this legislation only applies to sites that accept money. You cannot ask for payment in exchange for removing the mugshots. To get around this law, several sites have changed their policies and no longer accept payments to remove mugshots. Site records can be removed by simply providing dismissal or expungement paperwork granted by a Judge.
In many circumstances, it's still possible for us to convince websites to remove mugshots. The mugshot removal legislation passed Florida senate and became effective on July 1, 2018. Call now if you or someone you know needs a mugshot removed online. In conclusion, knowing the Florida mugshot law can save you much time and wasted effort especially if you have a registered agent or law office on your side.
If you are struggling to find a law office to help you remove local law enforcement records from the first several pages of Google please complete the form below as we will reach out as soon as possible with a perfectly designed removal plan catered to your specific needs.
Request a Free Consultation