Analysis
Our reputation specialists perform an extensive gap analysis to learn about your unique situation, how your personal information is being shared online, and how you would like to appear in the future, once we're done working together.

Research
Our research team uses advanced search engine marketing tools and internet forensics to scour the internet for any mention of your personal information.

Remove
Once we've identified all site owners or representatives, our specialized team of lawyers and reputation specialists take action to have your negative content permanently removed from the internet.

Monitor
If the same information that our removal team deletes should ever reappear online there is no additional charge to the client to have it removed once more. We guarantee the removal of your negative content, forever. It's that simple.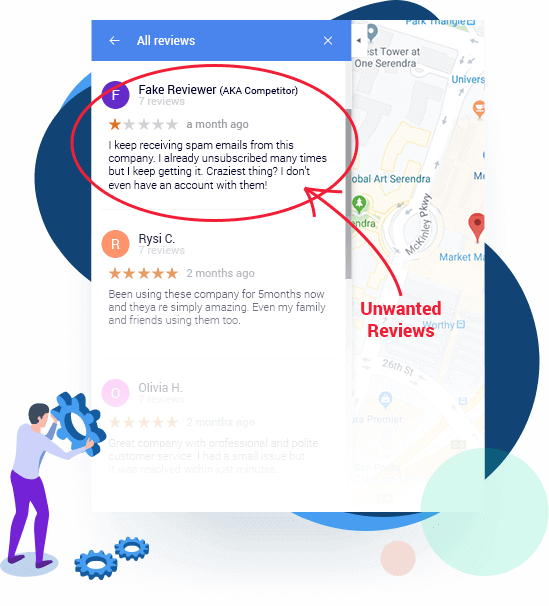 Don't let negative content ruin your reputation
At GuaranteedRemoval.com we have successfully removed over 100,000 unwanted internet files.
Whether you're looking to remove unwanted online news articles, pictures, negative reviews, videos, blog sites, mugshots, or any other negative content online, we can help.