Spokeo Removal: How to Complete the Spokeo Opt-Out Process
It bothers me how naive people can be. The other day a friend of mine was shocked after I informed her that I knew things about her that she thought were private. But she didn't realize her info was all over the internet including Spokeo. She definitely didn't know she needed to do a Spokeo opt-out to get her info down.
Her problem stems from the fact that she's a part of several social media sites. She got rather upset when I stated that she did not look too bad for a 38-year-old who enjoyed Brittany Spears and her favorite toy was known as Rabbit!? That's when her mouth dropped and she advised me to stop. She had no idea that she'd left a societal trail behind her when she was attempting to try online dating.
The majority of us have typed our very own names into Google. As well as their wives and boyfriends just out of curiosity. Some Google others to see if they can find out any exciting pieces of gossip.
People today hope that if they type their name into Google, Google will display only positive uplifting information. Well, that isn't true because deep down in the guts of the internet lurks something called the "dark web" also called the "invisible web" and guess what? The dark web isn't indexed by search engines. That means your information could be on hundreds of websites without you even knowing.
This information, collected by data brokers and people search sites, could be assessed online but is indexed from the standard search engines (i.e. Google).
The majority of this information is stored in databases and exhibited in response to certain searches by the owners. However, you can find resources easily obtainable and free that expose this content to you. And when we say content, we mean your home address, phone numbers, relatives information, financial records, court records, photos, and much more.
Request a Free Consultation
People Search Engines
So how is the information retrieved from the invisible web? There are solutions known as "People Search Websites", these are the websites hard to reach if you are less tech-savvy. Alright, so you need to search for information that Google doesn't crawl? As we said, there are a number of so-called people search engines for starters. Let us look at one called Spokeo.com with this database you are able to find information about your enemies, families, loved ones, or perhaps the next-door neighbor.
With Spokeo, there is a facility to export your complete email address book. There is a disclaimer that states "Your password and email are required to retrieve your email contacts and will not be used again to access your email account". So if you would like to dig deep in your pockets, well, to be honest, it is not that deep, a few dollars a month. The computer software will monitor your contacts and let you know if they are doing something new online and report back to you.
Yes, human resource departments use people search websites professionally. There is nothing illegal in this, in actuality, wouldn't you want to know if someone working around you in a felon? Websites such as Spokeo give you answers in as little as 5 minutes.
Where Does Spokeo Get Information?
To outline people search websites, these are utilities that use your e-mail address to find people across the "dark web". Next Spokeo crawls the entire internet for any social media profiles and public records associated with your name. If found, it will virtually copy and paste information, court records, and photos on your background report along with a reference URL for your profile itself.
Just as we see happen in the media, people search websites tend to leach data off each other. Meaning, there may be one people search website, WhitePages, and once this database updates itself all the smaller databases update WhitePages updates. This process is repeated all day, every day.
The process of managing this private information and getting these public records removed is known as online reputation management.
Learn more about Online Reputation Management at NetReputation
Best Spokeo Removal Methods
Regardless of this, the downsides often outweigh the advantages in such scenarios. That is the reason why understanding the best way to perform a Spokeo opt-out is vital.
Though Spokeo publishes aggregate information that's publicly available about individuals on the internet, they understand that many will find it somewhat disturbing. Owing to that, the website makes it possible for people to request removals (aka an opt-out) from their website.
Spokeo Removal: Spokeo Opt-out Procedure
If you prefer to keep the kind of information mentioned previously private, you are in luck. While eliminating your private information from Spokeo does not follow that other sites will also follow package, it is a start.
The steps below showcase the most optimal way to perform a Spokeo opt-out from their opt-out page for all information featured to date. Follow the steps below and you should have no issue removing your personal information from Spokeo.com, completing their opt-out page, and getting a confirmation from this data broker website that your information will be removed.
This confirmation link, or verification link, will have the notice on information removed and how long it will take. Access your verification link whenever you want to follow up on your Spokeo opt-out page completion.
Create a New Email
Make an email address that does not include your name or any personal details.
You'll get a confirmation link at the conclusion of the Spokeo opt-out process and will need to click on the included link to confirm your removal request. Look at making a Gmail account to use together with the elimination procedure.
Bear in mind, guerrilla email accounts are momentary, therefore answer the Spokeo opt-out confirmation email instantly.
Request a Free Consultation
Locate Your Record on Spokeo
Next, head over to Spokeo.com and enter your name into the search query box. If you are having a difficult time locating your record try using nicknames or aliases that you've had in the past. For example, maiden names, professional names, and/or names from previous marriages.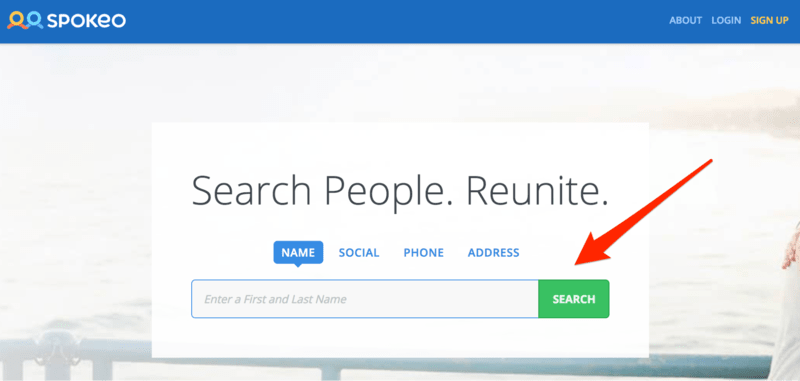 Click "SEE RESULTS" Button
After you have located your record amongst the other listings for your name, click "SEE RESULTS". This should be a green/white box to the right of your nameplate (see below).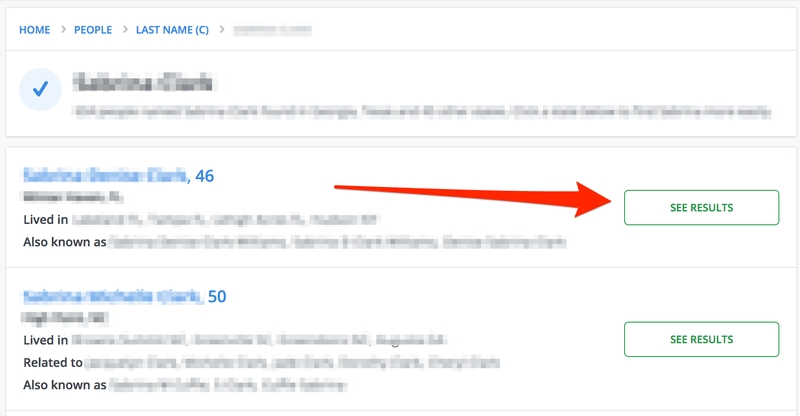 Copy & Paste Webpage URL
At the top of the page, located in the address bar, simply copy the URL for the webpage. You will need this for later so make sure you paste to onto a notepad for the time being.

Scroll Down, Click on "PRIVACY"
After you have stored your Webpage URL in a safe place for later, scroll all the way to the bottom of the page (your record). Click the anchor text that says "PRIVACY". This will redirect you to a new webpage that will ask for more information. This is when you will need the URL we saved earlier.
Next, scroll all the way down on the "PRIVACY" page until you see "OPT-OUT". Click on "OPT-OUT". This takes you directly to the Spokeo opt-out page.
Submit Webpage URL into Opt-out Form
Finally, you are redirected to complete the final step of the Spokeo removal process. This is where 2 key pieces of information will be needed in order for you to submit the opt-out form successfully.
Email Address (use the new one you just created)
Webpage URL (web address for your specific record)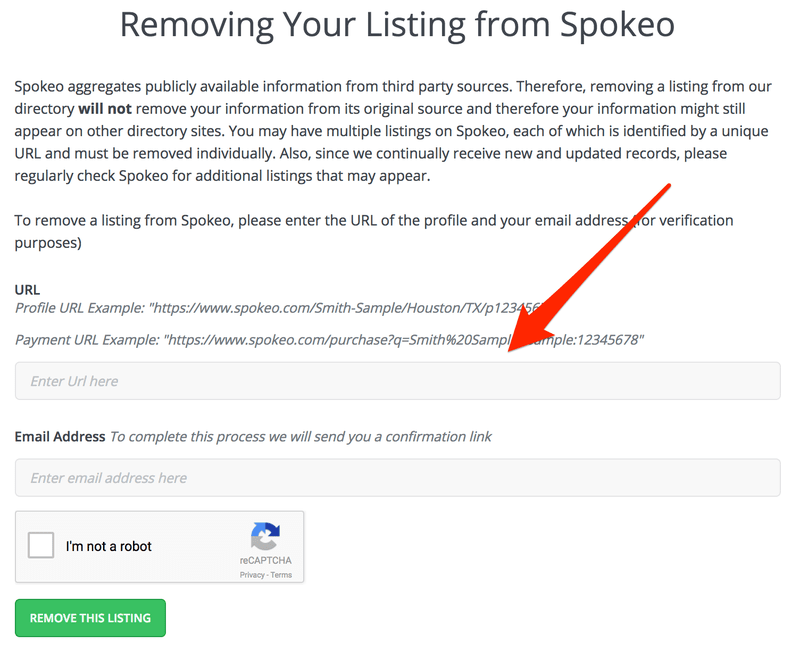 Be Patient
Lastly, be patient while waiting for your Spokeo removal to be finalized. As you can imagine there are dozens (if not hundreds) of individuals submitting opt-out forms on a daily basis. Give the website time to update (1-2 weeks) before you try to repeat the process.
If you are still struggling to remove your information from Spokeo.com please complete the form below. GuaranteedRemoval.com provides a comprehensive background removal solution that clears your name from over 50 people search websites in as little as a few weeks. Learn more now!
Request a Free Consultation