Stormy Daniels Arrested | This morning in Columbus, Ohio the adult film star known as Stormy Daniels (Stephanie Clifford) was arrested are numerous sex charges. Will she remain positive through this crisis? This is not the first time Daniels has made headline news. She was accused in 2006 of allegedly having an affair with our now President, Donald Trump.
The most shocking part about this is that when Daniels' attorney reached reach via Twitter he claimed this arrest was politically motivated. Michael Avenatti (Stormy's attorney) stated that the arrest was "a complete setup". A mugshot does not make you a criminal, a conviction does. Scheduled for this Friday, Stormy will plead not guilty to all charges.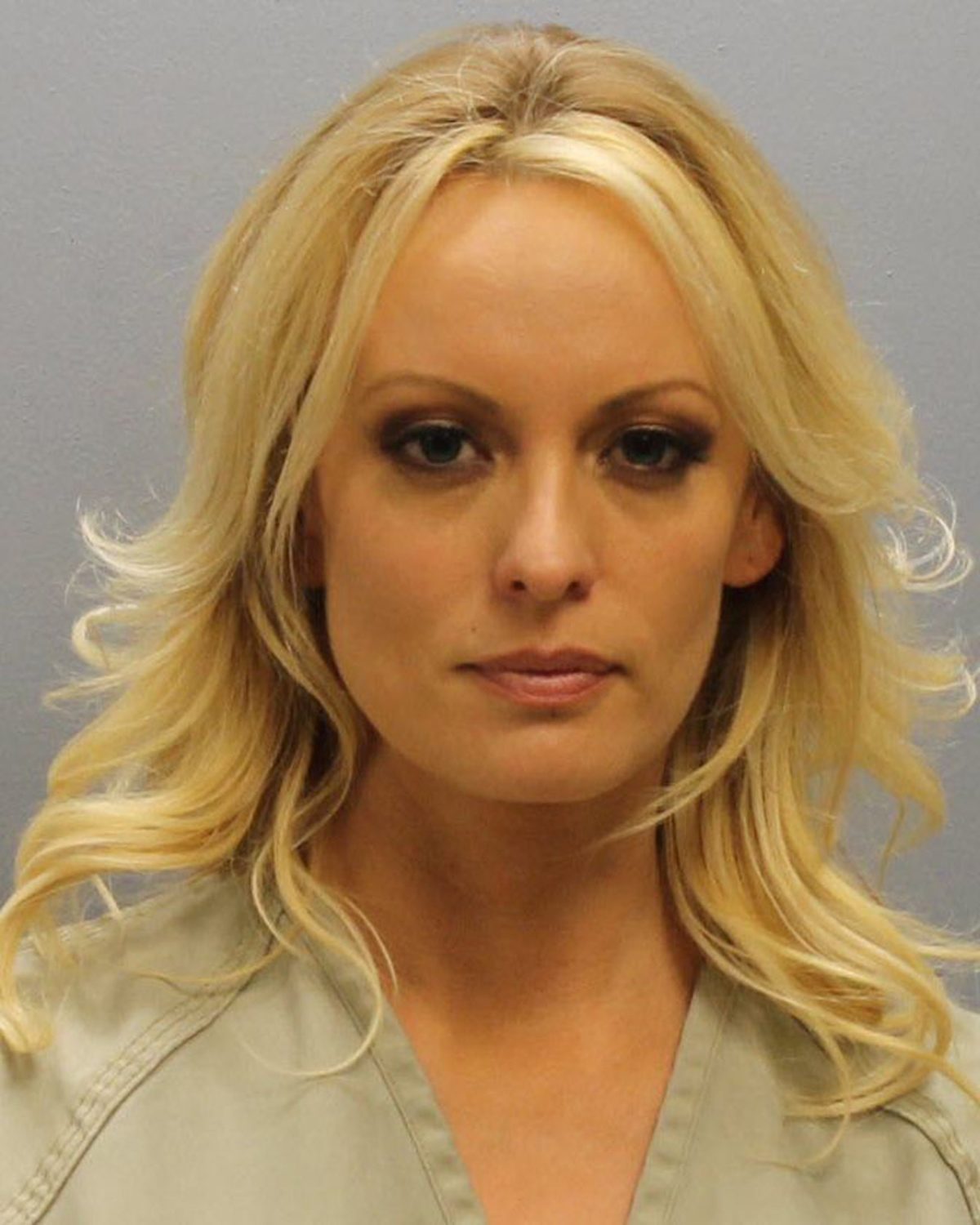 What Happened?
Michael Avenatti, who is Daniels attorney told reporters at NBC News she had reportedly been touched in a non-sexual manner while performing on stage. Now for those of you that do not know Stormy Daniels, apart from adult films, she travels to a local strip club to perform. This may have been her last stop in Colombus. Siren's Gentlemen Club will have their work cut out for them after all this negative press.
In the state of Ohio, there are several laws in regards to behaviors at clubs such as like. The Community Defense Act was implemented in 2007 to prohibit anyone who is not a family member to touch a nude or semi-nude dancer. The problem here is that Daniels should not have allowed those guests to touch her, none of this would be happening. Reports do show this is one of the only cases involving The Community Defense Act which brings greater concern that this was a targetted arrest.
My client @StormyDaniels will issue a plea of "Not Guilty" to the three misdemeanor charges.

— Michael Avenatti (@MichaelAvenatti) July 12, 2018
Just rcvd word that my client @StormyDaniels was arrested in Columbus Ohio whole performing the same act she has performed across the nation at nearly a hundred strip clubs. This was a setup & politically motivated. It reeks of desperation. We will fight all bogus charges. #Basta

— Michael Avenatti (@MichaelAvenatti) July 12, 2018
Where?
Sirens Gentlemen's Club confirmed that Daniels was performing that night. Avenatti informed NBC News that the nightclub was swarming with undercover police officers that night. The arrest occurred after a customer touched Stormy inappropriately while she was on stage. She was finally released from the police station around 6 a.m. this morning on bail for $6,054. Stormy may beat this lawsuit but her mugshot will remain online for years to come. After obtaining so some fame you would expect her to protect her reputation more.
Stormy Daniels, also known as Stephanie Clifford is no stranger to public media. You may remember back in 2006 when she claimed to have sexual relations with Donald Trump (while married). To this day Trump is battling the backlash of this alleged love affair. Michael Cohen reportedly paid Stormy on behalf of Trump in 2016in the amount of $130,000. Trump paid Daniels in order to cease false and extortionist accusations in reference to their "affair". The President has since denied all allegations. Stormy has done an excellent job at managing her online reputation granted all her scandal, but can she overcome this? Online reputation management will handle removing any negative content online.
At this time there are currently two lawsuits in motion with Donald Trump as the defendant. First, Daniels is seeking a way to get out of the signed NDA from 2016. Stemming back to the 2006 incident between Trump and herself. The second is from defamation of character, all the negative information online has hindered her success over the past decade and she is now seeking compensation.
She was arrested for allegedly allowing a customer to touch her while on stage in a non sexual manner! Are you kidding me? They are devoting law enforcement resources to sting operations for this? There has to be higher priorities!!! #SetUp #Basta

— Michael Avenatti (@MichaelAvenatti) July 12, 2018
Mugshots | What You May Not Know
Fame does not protect you from the law, however, appears to be a setup. This is a perfect example of how you take your entire life building a reputation, only to have it crumble overnight. The internet is a wonderful place. But after incidences such as like it makes people wonder, how can they do this? This happens with individuals that are not celebrities as well, one mistake can ruin your future. As for every one citizen, it can take a lifetime to rebuild yourself after something like a DUI.
In conclusion, if you are struggling with mugshots online you have options. Stormy is basing her legal arguments on the grounds of defamatory information. Call us today if you are struggling with negative information online.

https://guaranteedremoval.com/wp-content/uploads/2018/07/13xp-stormy-1-superJumbo.jpg
1000
1500
admin
https://guaranteedremoval.com/wp-content/uploads/2017/09/logo.png
admin
2018-07-12 15:52:34
2019-08-02 18:56:17
Stormy Daniels Arrested on Alleged Sexual Offenses