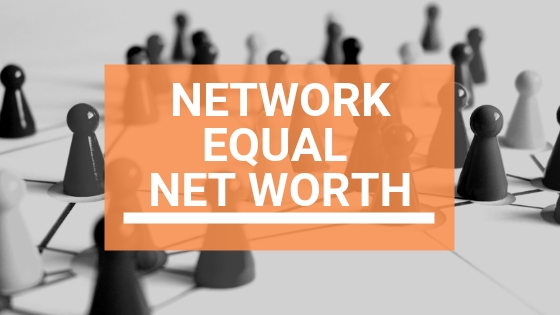 Does Your Network Equal Net Worth?
We have all heard the saying "connections are everything". In today's business world or for those seeking new job opportunities how important are the connections you have made in your past? Is there a positive correlation between knowing people and being more successful?
In many ways yes, the more people you know gives you more options or outlets to visit if you ever find yourself in a hole. Whether this is financially or when you are looking for a new job or at your current job trying to make the next big deal.
We believe that the more people you know the better. In this digital age, it is extremely easy to make connections via social media sites such as LinkedIn or Facebook.
You must make sure you are constantly refining and improving your skill sets. However the more eyes you have on you, the better chances you will have to succeed when opportunities arise. We say this because some of you reading this article may be thinking, "oh man, I don't have that many business connections. What should I do?"
The answer is rather simple, in this article we will uncover why we believe your network does equal or does increase your net worth over time.
Request a Free Consultation
Benefits of Making Connections and Networking
If I could go back and talk to my college self or even high school self there would be one thing, in particular, I would have wanted to focus on more. Finding and investing more time into a knowledgable mentor program.
These individuals are who you can run to when you have an issue or need assistance as you keep developing your skills working towards becoming a business professional. What common mistakes can you avoid? What tips and tricks can make it less stressful or easier on yourself?
The benefits of finding a mentor in your preferred field are almost incalculable. You cannot put a price tag on peace of mind knowing that you are putting the right foot forward. Most adults learn the hard way by thinking they are right only to come to the wrong conclusions and having to restart later in life.
We surveyed various groups of college students and found that those who maintain an active LinkedIn and connect with experienced professionals in their desired field already had a job lined up. 10 out of the 15 students we spoke to claimed social media played a large part in how they are planning their lives after college. Whether this is moving out of state for their "dream job" or realizing the field they have been studying is actually not at all what they are interested in.
Only after making connections and hearing from those who are where you want to be (in life), you can start to imagine your future more clearly.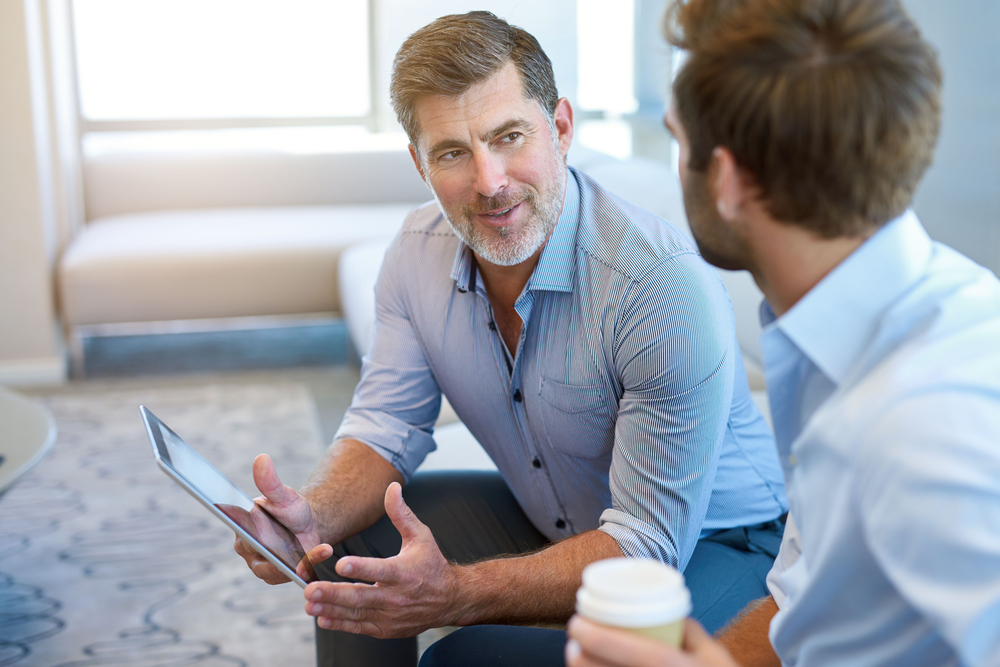 This happened for me as a college student, I started my freshman year wanting to major in Education and become a History teacher because my favorite teacher in high school made class excited and I enjoyed the atmosphere so I wanted to bring that to other kids as they grew up in school. It was only after my Sophomore year that I quickly realized after sitting in an elementary school class that becoming a teacher was not at all what I expected. I then changed my major into Business and here we are today.
Now working in the field of business I see more and more each day how business connections and networking can have a positive influence on how successful you become. A recent study from BusinessNetworking.com stated that professionals receive nearly 50% of their business through referrals. In other words their personal network.
The more you network the more you open yourself up to all the possibilities to achieve success in your everyday life.
Aside from knowing countless professionals you can reach out to at any moment (via LinkedIn or Facebook) you are able to receive career advice you cannot find in textbooks or online databases.
Bigger Network Equals Better Advice
As previously stated we are living in a world where everyone has everyone's contact information at the tip of their fingers or just a few clicks away. This can come in handy when you are seeking professional advice you cannot find an answer to via Google, Bing, or Yahoo search engines.
Although not every piece of information you receive will be the "golden ticket", by increasing the size of your network you better your chances for getting the correct answers to all your problems, questions or concerns.
The business world is unchartered territory for newbies. Most recent college graduates or new hires make many business mistakes that could have been avoided had they received some guidance from an experienced individual (i.e. a mentor).
If you do not play your cards right you could wind up making very costly mistakes that can burn deep holes in your pocket. There is a popular quote that every person should know.
"A wise man learns from his mistakes, but a wiser man learns from someone else's"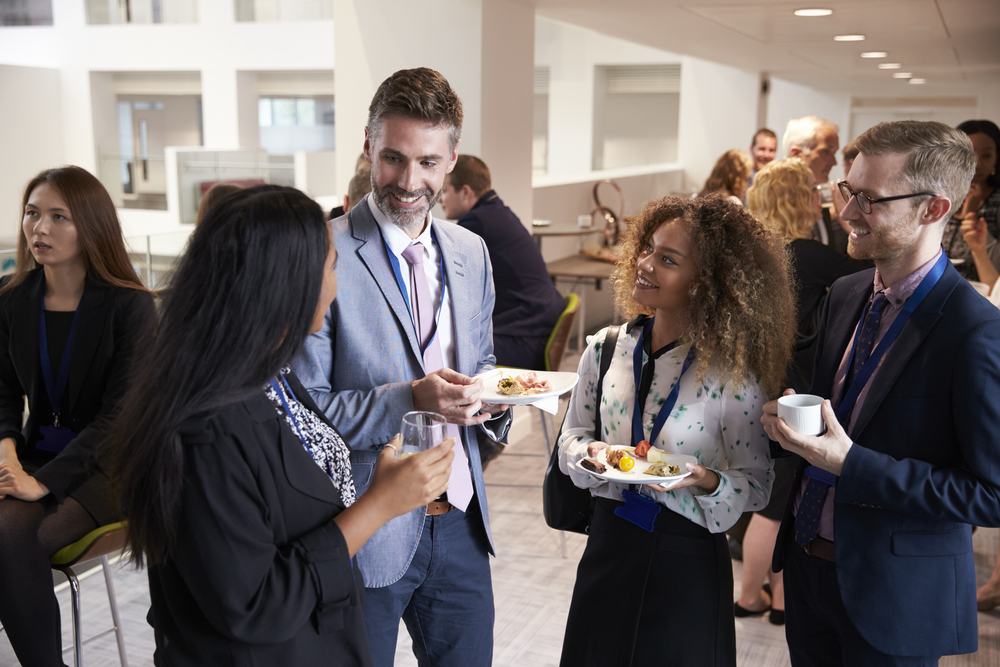 Best Tips on How to Grow Your Network in 2019
Find Your End Goal
You want to determine your end-goal. As illustrated to us by Stephen Covey there are 7 habits of highly effective people that we should all imitate in order to find success for yourself. Here are some of the questions you should be asking yourself.
What do you want to experience in life and how do you see yourself getting there?

What income are you expecting to earn for yourself?

What kind of lifestyle do you want to live (lavish, frugal, etc.)

How do you want others to view you? (i.e. your colleagues, your children, your friends)
Figure out who you want to become and set out on a journey via social media to find that individual. Try to connect and hope they are willing to help you achieve your dreams.
Find a Mentor
We have covered the topic of finding a mentor numerous times in this article because it is very important to begin your professional journey on the right foot.
Who is already successful in your industry? Can you work with them?

Who has accomplished everything you have dreamt about in life?

Who is living your dream lifestyle?

Who is your role model?
Breaking the Ice
When it comes to networking it can sometimes be easier said than done. It takes no effort to connect with 500+ professionals on sites such as Linkedin. But what do you do, what do you say after you make the connection?
You are going to have to build a rapport with that individual. It is highly unlikely that you will send an initial message saying "Will you be my mentor?" and have them give you a positive response.
That is why is it important to routinely like and comment on their posts. Get acknowledged for appreciating their hard work online and after some time you can message them in regards to a recent post they made with a self-reflection on how it made you feel.
Doing this over and over is a surefire way to find breakthrough any barriers holding you back from that individual helping you or at least answering a few questions you may have related to the industry you both work in.
Other places offline where you can meet grow your network are listed below (but not limited to):
Networking Events

The Gym

Book Clubs

Charitable Organizations

Vacation Destinations (Local Hot Spots)

Communal Workspaces (i.e. Starbucks or the Watercooler at your current workplace)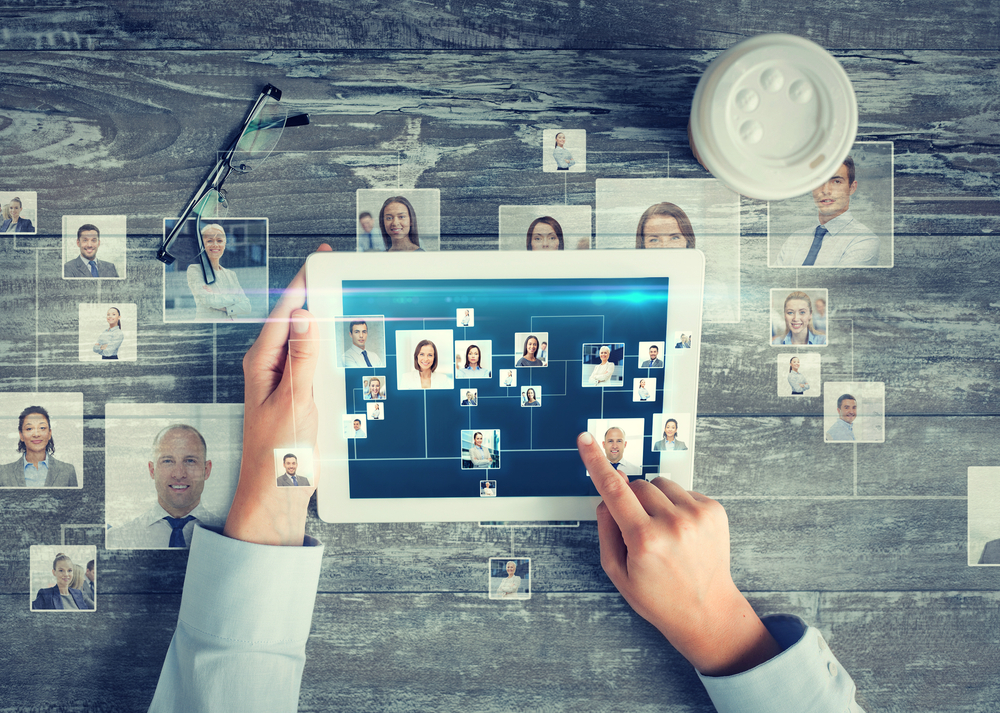 Final Thoughts on Network Equalling Networth
At the end of the day, it is important to keep your mind open to all the possibilities. One easy tip I use every day is sparking up a conversation with a random person I have never met before. Whether this is in the elevator in the morning just saying hello and asking what they do or in line at your favorite lunch destination.
Nobody ever got where they wanted to go by standing still.
Learn to reach outside of your comfort zone and only there will you find a world full of new opportunities just waiting for you.
Remember to maintain constant contact and not only messaging desired mentors when you have a question. They are humans with emotions and the more you can tap into them the better answers you will receive.
Never judge the guy at McDonald's who wears sweatpants, he could be the next CEO of a company such as Facebook!
Thank you for taking the time out of your busy day to read this article. If you would like more information on bettering yourself online please fill out the form below!
Request a Free Consultation