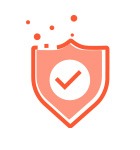 Fast and Reliable
We start working to restore your online privacy the day you become a client. We have helped over 30,000 people regain online privacy and renew their reputation online.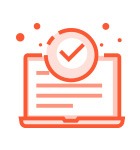 No Eligibility
Anyone can use our service whether you have a criminal record or not.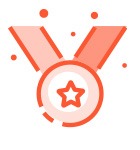 100% Satisfaction
30-day money back guarantee!
Get a Clean Reputation Online Today!
We will remove your personal information from background check websites, clean up your online reputation and continue monitoring on a monthly basis.
What We Do
There are dozens of big companies that are making money everyday by giving access to your personal information to anyone with a computer or smartphone. Even if your record has been expunged, dismissed, or sealed at the courthouse, these companies will still report the initial arrest as long as they received it prior to your case being expunged or sealed. They tell their users not to use the information for employment or housing decisions, but the reality is people who access the information on these sites do use it to make decisions about who to hire, who to fire, who to rent to, who to date, and much more. We can get you suppressed from over 200 of these commonly used sites and greatly reduce the risk of them causing you and your family embarrassment or worse.
How We Work
GR was launched to restore your online privacy and renew your reputation online. Every year more and more personal information becomes public and available to anyone with an internet connection. We provide a monthly solution to suppress your personal information from the internet and make sure it stays off. Our affordably monthly payment option is available to anyone who wants to regain control of their online privacy.
GuaranteedRemoval.com completely suppresses your criminal records as well as other private, personal information from over 200 popular websites that are used by employers, coworkers, and even your friends and neighbors to run background checks. This inexpensive service is a must for if you want to greatly reduce the chance that your criminal record and other private and personal information may show up on a background check.
Client Testimonial
"Really good. Needless to say we are extremely satisfied with the results. I love GuaranteedRemoval.com."

Danyelle Evans
"I like GR more and more each day because it makes my life a lot easier. Thank you so much for your help."

Angus Jones
"We can't understand how we've been living without GuaranteedRemoval.com. Thank you so much for your help. Best. Service. Ever!"

Stu Collins
Contact Us
Learn How We Can Help
Get Started Today
Don't live another minute with a bad record online. Let us do the hard work for you. Then enjoy a life of freedom from the internets' archives of your past. Get started today!